Anna O'Brien is known for her plus-size campaigns on social media. Being plus-sized herself, O'Brien has been at the forefront of campaigns against the stigmatization of people in the big size in terms of weight. She founded the popular fashion blog, Glitter, and Lazer, to this effect. The blog has seen a lot of people who are both the plus size and otherwise connect to her. One of the goals of her fashion blogs is the inclusion of plus-sized women in the modeling industry. As a result, she has suffered backlash for her stance on using plus-sized ladies as models.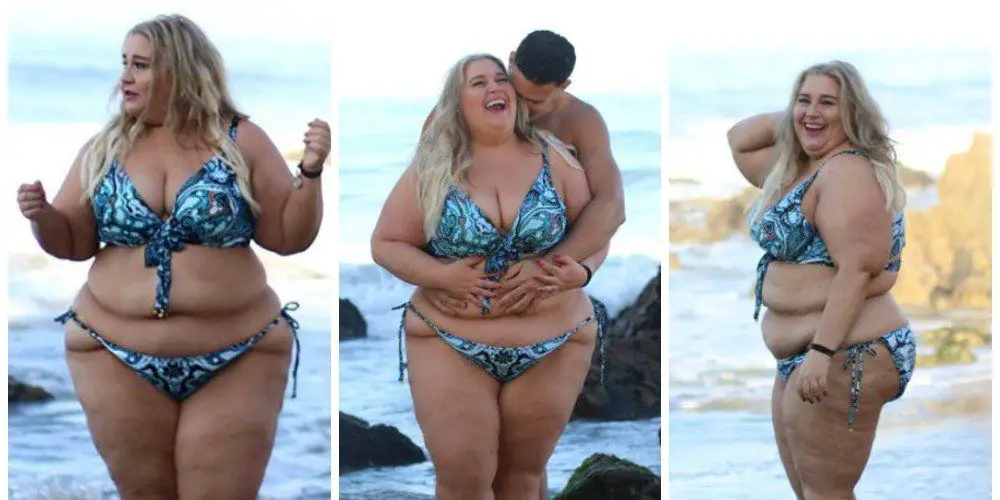 Anna also suffered backlash for her weight loss after many people felt deceived that she was promoting the inclusion of plus-sized women in modeling but was working on getting off some fat. For some people, it felt like she was not sincere with them. Others thought it was good that she worked on reducing her body fat. Either way, there was a lot of back and forth with her brand. But, somehow, she has found a way to rebrand herself. This article will examine Anna's budding career and why she decided to go on a weight loss journey. 
Who is Anna O'Brien? 
There isn't too much information about Anna O'Brien on the internet. But we know she was born on October 29, 1984, in Cleveland, Ohio. Who are Anna's parents? Anna hasn't revealed information about her parents to the internet. There is no information on who her parents and even siblings are. Anna had her first degree in Communications from Brigham Young University. She then proceeded to get a Master's degree in Quantitative Methods in Social Sciences from Columbia University. 
What Does Anna O'Brien Do?
Anna O'Brien didn't even think she would use social media as much as she does today. Her idea at the time was to post her thoughts and enjoy the reactions she got. But it wasn't after getting loads of engagements on her posts that she seriously considered taking up social media content creation. Given that she had traveling addictions getting a job meant that Anna would have to break that addiction. So, she applied for a job with a software company and got one. However, seeing that her influence grew on social media, she had to give up her career to focus on creating content on the gram entirely. With no job and a growing impact on social media, Anna knew that staying in New York would be bad for her in terms of cost of living. So, she decided to go back to Texas, she revealed here. 
Anna, since then, has grown in her content creation for her fans. But one platform she loves creating content is TikTok. According to her, the platform allows her to be creative, as she mentioned to Interview Magazine. While she is also popular on other social media platforms, she has focused on TikTok more.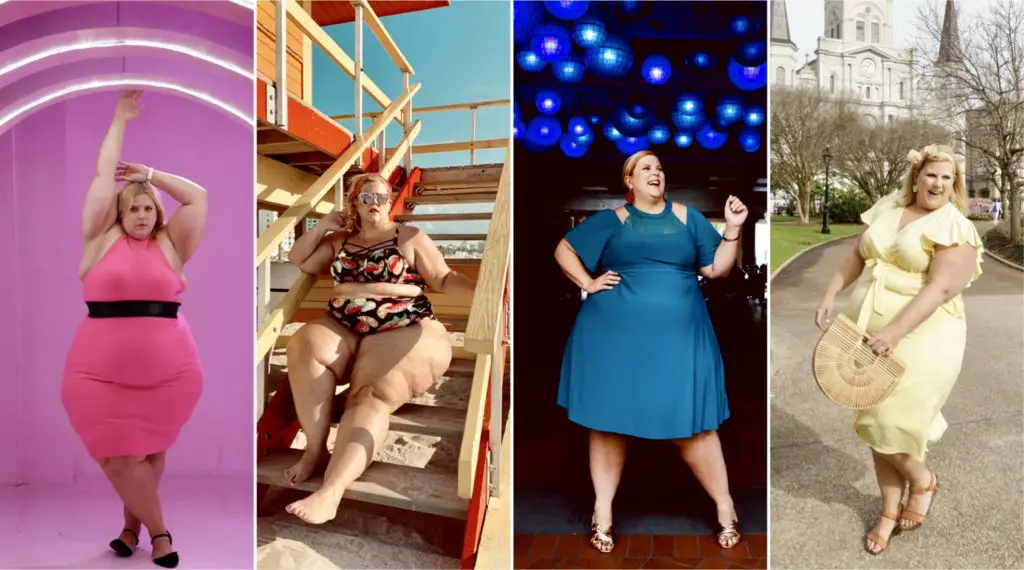 Anna O'Brien Want To Be An Inventor
She may be very popular on social media, but Anna has big dreams. She wants to become a big deal inventor and entrepreneur. But, according to her, being an influencer is only the beginning of the journey, and she is ready to take all the lessons learned along the way to make sure that her big dream of becoming an entrepreneur is achieved. 
O'Brien Was Diagnosed With Lipedema
Lipedema is a condition where excess fat gets stored up in the thigh region, leading to symmetric enlargement of the legs; it can also be painful. O'Brien has always championed the "owning your body" cause. Even though she is on the plus size, she has never felt the need to change her body, and she has always made this known repeatedly. However, after the diagnosis, Anna didn't feel too happy about it. At first, she ignored the diagnosis and carried on with her life. But, her body couldn't take it anymore, which gave way to joint pains, which affected her movements. She later decided to try a diet hoping that it would help to resolve the pains. Unfortunately, the Keto diet she tried turned out to be a bad move. To find a lasting solution, she decided to try another diet. This time around, it worked, and she feels great about it. 
How Did O'Brien React To The Trolls?
If there is one thing about Anna O'Brien, it is her nonchalance to trolls. Anna has never allowed the trolls to get to her, and she gives off the image of a confident woman. When she got many trolls about her look, she took a bold step by doing a bikini shoot in the middle of Times Square. That was a big statement from her that she goes her body and is deaf to the criticisms she gets about how she looks. In an interview with Cosmopolitan, she mentioned: "I wanted to make a statement, and I wanted to be seen – I'm more than my body, and I deserve respect and human decency."
The Hate Got To Anna O'Brien
There is as much as any man can take when abused. Over the years, Anna had shown that she was resistant to body-shaming, but it got to her when her body was constantly trolled. Since starting her weight loss journey, she has been reactive to the hate, and she explained this in a YouTube video here. However, she has vowed not to allow the trolls to stop her from achieving her weight loss goal. 
Anna Suffered From Trauma
Growing up wasn't the best experience for Anna. She grew up in an abusive home, and there was barely any attention paid to her as a child. So, she found solace in food. She had once convinced herself that love wasn't meant for her. Her friends disrespected her and abused her, and she just didn't have a response to them. Growing up was hellish for her, and it took an introspection from her to realize that she probably never got over childhood trauma. 
She binged on food a lot to deal with the trauma, affecting her physical body. According to her, she put food over everything she explained here. However, these days, she has grown a steely resolve to face fears and become the best version of herself. 
Conclusion
Even though she has had so many challenges and trolls, Anna O'Brien still will not back down. She is a typical example of doing what you believe in, not minding the trolls.