David Conrad is an American actor who came to the limelight ever Since his debut in 1994 in the film Under Heat. He has starred in over 30 high-ranking movies and television series. He is also famous for his role as Jennifer Love Hewitt's paramedic husband, in the TV series Ghost Whisperer from 2005 to 2010. 
David Conrad has carved a niche for himself in the entertainment industry with his exceptional debut performances, he has also featured in a lot of films and television series like Wedding Crashers, Follow the Prophet, Agents of S.H.I.E.L.D., Law, and Order: Special Victims Unit.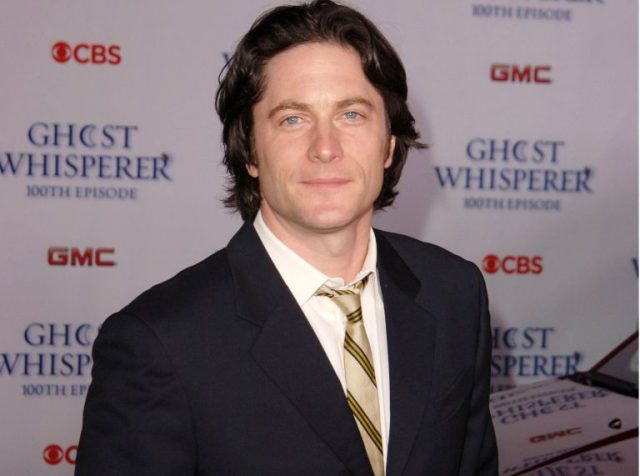 Despite being in the spotlight, the actor has managed to keep details of his personal life hidden. This article will floodlight some interesting facts like his sexuality, his relationship status, net worth, and a host of other things we bet you didn't know about him.
Quick Facts About  David Conrad 
Brief Bio About David Conrad
David Crawford Conrad was born on the  17th of August, 1967, in Pittsburgh, Pennsylvania. He is a native of Swissvale, Pennsylvania. He grew up on the border of Edgewood, both suburbs of Pittsburgh with his parents, James Watson Conrad and Margaret Clement Conrad,  and 2older brothers. His father was an engineer while his mother was a librarian. 
His grandfather, Frank Conrad was a famous electrical engineer while his great-uncles, Martin Withington Clement, was president of the Pennsylvania Railroad from 1935 to 1948,  and Maj. General Charles M. Clement, was the commander of the 28th Division
David Conrad attended Swissvale High School before he transferred as a sophomore to The Kiski School, an all-boys preparatory school in Saltsburg, Pennsylvania, on a scholarship in the early 1980s. He graduated from The Kiski School in 1958.
He went on to further his education and bagged a degree in history from Brown University. His acting career began while he was still in college. He graduated from Brown in  1990 and went on to work as a carpenter, a barista, a house painter, and interviewed former steelworkers for a historical society in Pittsburgh.
Afterward, he went on to study theatre at Juilliard School in New York. He was a member of the Drama Division's Group 25 from 1992 to1996. During his time at Juilliard, David appeared in a stage adaptation of John Irving's novel The Cider House Rules, written by Peter Parnell and co-directed by actor Tom Hulce. He left Juilliard in 1995 prior to completing his final year, in order to accept a role in the film Snow White in the Black Forest.
David Conrad's Career
David Conrad made his feature film debut in 1994 with a small role in the film, Under Heat. In 1996, he won a role as Leo Roth on the television series Relativity. However, he was already committed to a Pittsburgh production of the Tom Stoppard play Arcadia. Fortunately, the producers deemed him fit for the role, he was later scheduled to accommodate his work on the play. He continued to appear in the 1998 film Return to Paradise.
David's  Broadway debut was in Terence Rattigan's The Deep Blue Sea, in 1998. Shortly after, he had his off-Broadway productions of Troilus and Cressida, Richard II, and Tom Stoppard's Indian Ink. He was in the play Burn This at the New Hazlett Theater in Pittsburgh, in 2009.  He also featured in the TV drama The Weekend in 1999 and the Hallmark Hall of Fame television movie A Season for Miracles.
In 2000, he starred in Men of Honor, the WB series Roswell from 1999 to 2002, Fox's dramatic series Boston Public from 2000 to 2005, and  Anything Else in 2003.  He was cast as Detective Ed Exley in the network adaptation of "L.A. Confidential". Soon He was on NBC's Miss Match.
He was also featured in the comedy, Wedding Crashers in 2005. Furthermore, he got a regular role on the CBS series Ghost Whisperer, until the series was canceled in 2010.  Afterward, he as appeared in an episode of CSI: Miami. Subsequently, he began playing the recurring role of Ian Quinn in the first season of Agents of S.H.I.E.L.D. in 2013.
outside his successful acting career, David Conrad is an academic, he is a visiting professor of Literature and Drama at the University of Pittsburgh.
What Is David Conrad's Net Worth?
David Conrad has made a great deal of money. He is a talented actor and professor of Literature and Drama at the University of Pittsburgh. He holds an estimated net worth of $3million.
Is Jennifer Love Hewitt David Conrad Wife?
No, Jennifer Love Hewitt Is not David Conrad Wife. She was only David Conrad wife in the series Ghost Whisperer in 2005 until it was canceled in 2010. David played the role of Jennifer Love Hewitt's paramedic husband, Jim Clancy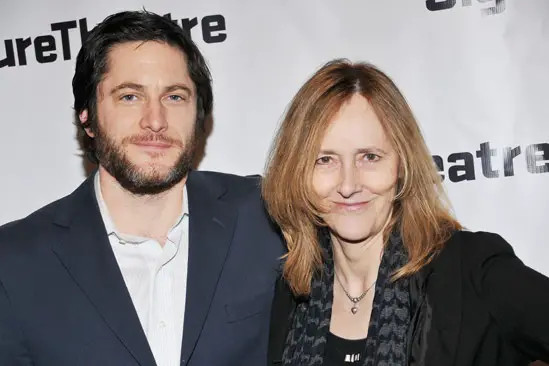 Who Is David Conrad Wife?
David Conrad has been very discrete with his personal life. We can't tell if he is married or not. However, we do know he has been in a couple of relationships, the first was with Amanda Tosch from 2006 to 2007. Afterward, he dated Storm Large in Oct 2009.
Is David Conrad Gay?
Rumor has it that David Conrad is gay since he isn't married and is barely seen around with females. As a matter of fact, guessing his current relationship status will be rocket science because of how private he is with his love life. The actor played the role of a gardener who had a gay affair in which he did a nude scene in Under Heat, He was well composed and relaxed in the movie.  He is yet to confirm or deny all the rumors about his sexuality and his relationship status.
Conclusion
It appears that David Conrad is intentionally discrete with details of his personal life and hence we do not know his wife. Or he solely derives satisfaction from immersing himself in his job as a seasoned actor and a  visiting professor of Literature and Drama at the University of Pittsburgh.