Like most rappers Future has the grass to grace storyline, he is from the street. But unlike most rappers, his net worth serves as a pointer to how far he has come since his street days.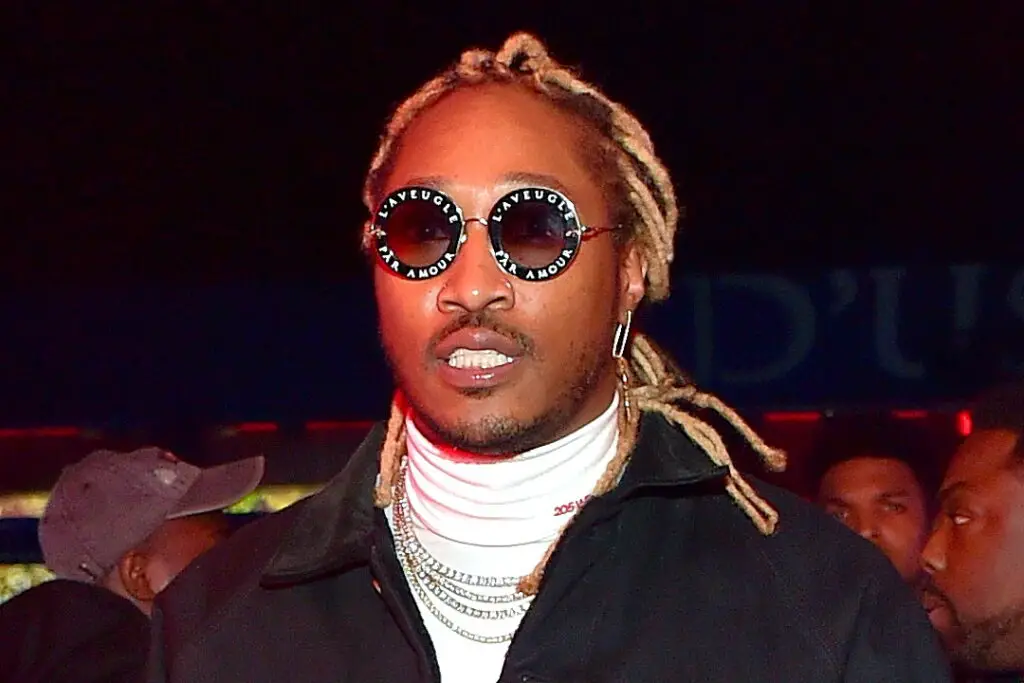 The net worth of Future is what many rappers wish they had, and why not? He is one of the highest-paid rappers in the world; every other day, when he is not enjoying his fortune, he is casually breaking records with his music. Who doesn't want that?
Here is everything to know about how Future is one of today's richest rappers.
Early Life of Future
Future, real name Nayvadius DeMun Wilburn, was born on November 20, 1983, in Atlanta, Georgia. His mum raised him while she worked as a 911 operator.
Although Future grew up in the streets, he still had an interest in education and got the chance to attend Columbia High School, albeit for a short time.
Future almost didn't live to see this future as the hard biting life of the streets almost cost him his life. He Was shot on his right arm when he was just a teenager.
Future's musical journey began with a musical group called The Dungeon Family. The Atlanta based group is a Hip-hop/R&B musical collective that specializes in Southern Hip-hop with heavy funk and soul influences. Future's cousin, Rico Wade, was one of the group's founding members and he brought Future into the fold.
Chandler Belfort

Heard of the Wolf of Wall Street? Remember Jordan Belfort? Well, He has a daughter, and she is definitely what you think, read about Chandler Belfort here
Career
The group and his cousin Rico Wade influenced his early career. He got his stage name when members of The Dungeon Family started called him "The Future."
Rico Wade encouraged Future early on to sharpen his writing skills and actively pursue a career as a rapper. Future described his cousin as the mastermind behind his sound.
Future initially worked behind the scenes, preferring to work as a songwriter for both unknown and popular artists such as Ludacris. He also helped his cousin Rico on various projects.
From early 2010 to 2011, Future released a series of mixtapes including 1000, Dirty Sprite & True Story. He also collaborated with other rappers like Gucci Mane.
Living The Future
In September 2011, Future signed his first major recording deal with Epic Records and Rocko's A1 Recordings, which helped launch Future's own label imprint, Freebandz.
The rapper eventually released his debut album, Pluto, 0n April 17, 2012, to positive reviews.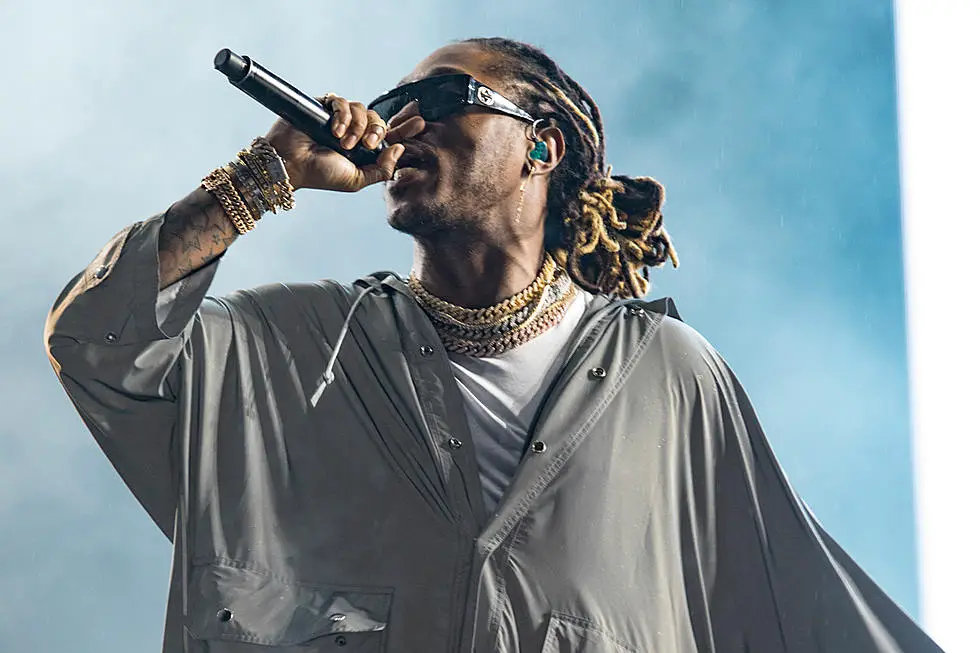 Future's compilation mixtape "F.B.G: The Movie" released in January 2013, was certified platinum. After much procrastination, his second album, "Honest", was released in 2014. The album produced hit tracks with features from artists like Kanye West, Ciara, and Rihanna.
If there is one thing that epitomizes Future's career, it's his incredible work ethic and desires not to settle on past accolades.
On September 20, 2015, Future released a collaborative mixtape with Canadian rapper Drake, titled "What a Time to Be Alive." The album debuted at number one on the Billboard200, Billboard R&B Charts, and Billboard Hot Rap Songs. This marked the first time a rapper was able to score two number one albums in a year since Jay Z (2004). The mixtape sold over 334,000 copies in the U.S.
Future's career Timeline from 2016 – 2018
In 2016, Future became the fastest artist to chart three number-one albums since 2010, when his fourth album, EVOL, was released.
Future also set a new record in 2017 after releasing his fifth (Future) and sixth (Hndrxx) albums within a week of each other and have them go number one consecutively on the Billboard 200 and Canadian Albums Chart.
On January 11, 2018, Future collaborated alongside Kendrick Lamar, James Blake, and Jay Rock for the song "King's Dead," from the soundtrack album of the Marvel Studio hit film, Black Panther. The song bagged two nominations at the 61st Annual Grammy Awards, for Best Rap Performance and Best Rap Song. It was the artist's first career Grammy nomination.
On October 19, 2018, Future's collaborative mixtape with late American rapper Juice Wrld, "Wrld on Drugs," debuted at number two on the US Billboard. It became Future's tenth top-ten album in the United States.
Timeline of Future from 2019 – 2020
Future released his seventh studio album on January 18, 2019, titled, "Future Hndrxx Presents: The Wizard."
The 20-songs album became Future's sixth US number one album, debuting at number one on the US Billboard 200. Several songs on the album charted on the Billboard Hot 100, making Future the artist with the 10th most entries in Hot 100 history.
The rapper won his first Grammy Award on February 10, 2019, at the 61st Annual Grammy Awards. The award was for Best Rap Performance for his "King's Dead" collaboration with Jay Rock, Kendrick Lamar, and James Blake.
Future released his second project of 2019 on June 7- a debut solo EP titled "Save Me." Save Me received mixed reviews from critics and debuted at number 5 on the US Billboard 200.
In January 2020, Future released the songs "Life Is Good" and "Desires," both collaborations with Drake.
Personal Life
Future's personal life is as dramatic as his career. It has been filled with lots of controversies and baby mamas.
Future currently has six children with six different women: Jessica Smith, Brittni Mealy, India J, Ciara, Joie Chavis, and an unidentified woman.
He got engaged to Ciara in October 2013 and their son, Future Zahir Wilburn, was born on May 19, 2014. In August 2014, Ciara ended the engagement because of his infidelity.
Smith and Ciara sued him in 2016. Smith sued him for failing to pay child support, and for neglecting their son. Ciara sued him for defamation, slander, and libel in relation to their son's custody rights.
In 2019, two women from Florida and Texas filed paternity suits that Future was the father of their kids, and if this is confirmed, it would bring the number of his children to eight. Dramatic, right?
Many analysts fear that the net worth of Future may take a huge hit if the numerous court cases against the rapper go awry for him.
Future- Net Worth
With a career as successful as Future's, money can never be an issue. The rapper makes his money from tours, album sales, royalties, and endorsements.
In 2015, TMZ reported that Future makes a cool $150,000 per 45-minute performance, but that was then. Future's net worth is estimated at $30 million. For someone who had a rough childhood, that
A large part of Future's money comes from his music streams, and he made almost $23 million alone in streaming. He also earns money from his endorsement deals with Dope and Reebok. He also runs his record label.
Liam Costner

Find out all the details you need to know about Kevin Costner's son, Liam Costner here, You will be shocked
Conclusion
Future is without a doubt a successful artist. Through his music, he singlehandedly redefined the trajectory of an entire music genre, and breaking numerous records along the way seems to be just icing on the cake.
His rise to fame, from street hustler to super-rich rapper, proves that you can achieve anything. You just need to make the right moves and adopt a good working ethic.