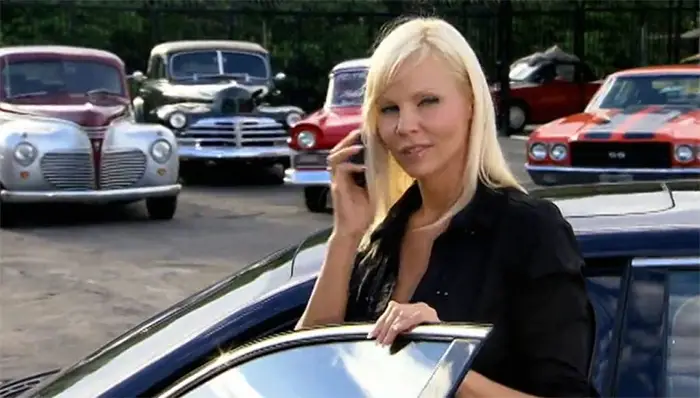 Robin Vernon was a model of little acclaim before she met Ted Vernon, the auto dealer whom she married. If she hadn't met Ted, we may never get to hear about Robin, the same way we may never get to hear the names of several amazing models. Ted shone the light on Robin and she reached full potential as a TV personality and actress.
However, her blessing soon became her bane as she had to keep up with an abusive relationship. Notwithstanding this, the TV personality, who got fame for her part in the reality TV Program "South Beach Classics" has had a wonderful career.
Her divorce with Ted has put a large question mark on Robin's life and fans who have gotten so used to her bleached blond hair and coy smile can't help but ask, "What happened to Robin Vernon?" We will answer this crucial question in this post and uncover some things you never knew about Robin Vernon. Just stay put!
Robin Vernon: Early Life
Robin Vernon who gained fame after she appeared in the TV reality show, South Beach Classics was born on 11 April 1968 in Fort Lauderdale, Florida USA. As of 2020, she is 52 years old.
The earliest life of Robin Vernon we know of is her high school days. Robin attended Torrejon American High School where she joined the cheerleading team and was famous even then for cheerleading.
Her parents separated when Robin was just ten years old, so she lived with her mom throughout her teen until her mom died. Upon her mom's death, Robin grew up with her father and stepmom. At the age of 15, Robin bleached her light brown hair to make it platinum blonde and started landing modeling jobs soon after that.
However, her modeling career gathered full steam when Robin was 17. She had her own apartment in Tampa, Florida but it was co-signed by her father due to her age.
Ted Vernon
Ted Vernon is Robin Vernon's ex-husband. He is a famous TV personality who is popular for his South Beach Classics show.
Ted Vernon was born on 17 October 1948, in Long Island, New York, USA, and is of Jewish ethnicity.
Ted "Wolfman" Vernon is a man of many hats, among them: successful auto-dealer (The Ted "Wolfman" Vernon Collection), movie actor, film producer, and professional prize-fighter. His fans know him for his iconic "Hulk Hogan" style mustache and muscular body.
Meanwhile, Ted achieved local fame when he decided to embark on an amateur boxing career in his late 20s. Being passionate about the profession, Ted went professional before retiring from the ring with a pro record of 3 – 1, with 3 knockouts.
Before marrying Robin, Ted had first married an Austrian hairdresser, Monika Sula, in 1987. They had two children together, but in 1994 Ted filed for divorce, and as a part of the settlement, he received primary custody of their children.
Four years after his divorce, Ted met Robin who was 20 years younger than him.
Robin's Marriage to Ted
Robin met Ted Vernon in 1998 on a blind date which their friends arranged. Ted was 20 years older than Robin, but age has occasionally ceased to matter in the affairs of love.
Robin revealed that she instantly fell in love with Ted's sense of humor, and the two began dating in no time. Two years later, they got married, but it was not the kind of marriage that Robin had bargained for. Rumors had it that fighting and infidelity plagued their marriage… and you can't really call it rumor when there are pictures verifying the rumor.
In the time their marriage was a thing, Robin gave Ted Vernon a son whom they named Ted Vernon Jr.
Robin Vernon's Career
Robbin started her career as a model. By the age of 17, she already had a successful modeling career and was earning a lot of money. All that was missing then was fame.
In 2011, she appeared in the adult movie 'South Florida: Topless Beauties.' She also appeared in films like Hell Glades (2013) and Bikini Swamp Girl Massacre (2014) – none were major roles.
After her marriage to Ted, the couple started an automobile business which they named, "Ted Vernon Specialty Automobiles." The company specialized in the purchase and sale of all kinds of used cars.
South Beach Classics
In 2011, some years after the formation of their business, Ted and Robin were approached by Discovery Channel. The TV station asked the couple to turn their automobile business into a TV show. This was how "South Beach Classics" was birthed. It began airing via Pioneer Productions.
It was agreed that Robin would also be a producer on the show, so as to help protect their image. Luckily for the couple, the show became a huge success, much to the surprise of critics.
Sadly, the show saw a decline in ratings from early 2016 when it was announced that Robin would be replaced on the show.
Robin Vernon: Divorce
While most of the outside world envied their union, Robin suffered an abusive relationship in her marriage for 15 years.

On December 13, 2016, Robin went on social media to announce her divorce from Ted Vernon.

Before then, fans were given a sense of what was to come when Ted Vernon announced on Twitter on November 14 that Robin Vernon had played her last role in the American TV series South Beach Classics.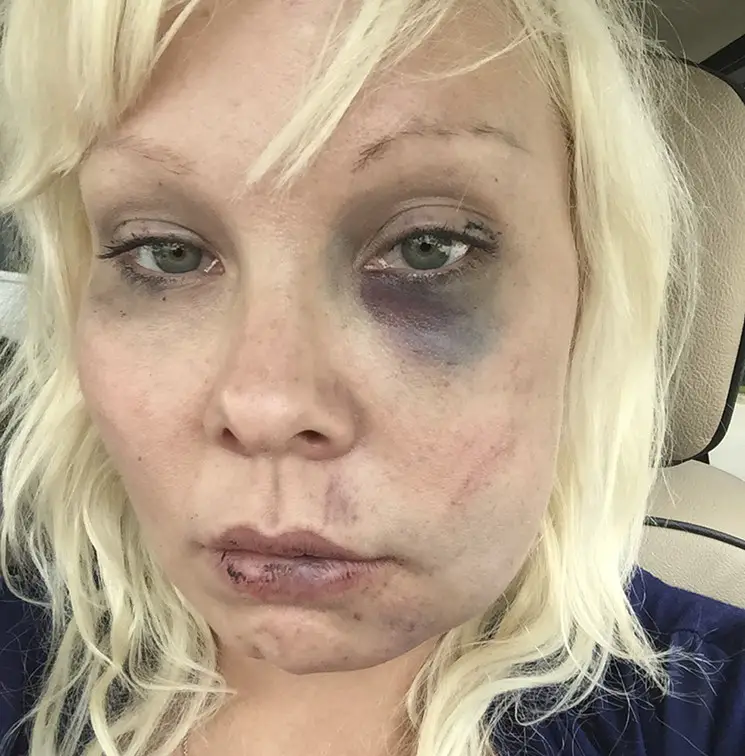 The separation didn't come as a surprise because of their history of physical and verbal abuse. Some fans believe that the age difference between the couple also played a part.
Robin filed a restraining order against Ted after he violently abused her physically and verbally in 2016. Her injuries were so severe that she had to undergo surgery.
Before the case that pulled Robin away from the marriage, Ted had been accused of domestic violence numerous times against his wife and his children. The court ruled in favor of Robin and ordered a permanent restraining order on Ted to stop him from approaching his ex-wife, Robin.
As part of the court order, Ted had to surrender the 12 guns he owned. One of these guns was stolen and found in a car that was to be shipped to Germany.
Robin Vernon: Net Worth
The young lady who had started as a cheerleader grew into a model. Then came acting and the business she ran alongside her ex-husband. All these summed together put Robin's current net assets at around $2 million. So, divorced or not, Robin Vernon has some cool cash that will enable her to still walk with her heads held high for a long time.
Satisfy your curiosity now, see what is become of Robin Vernon!
Conclusion
Robin Vernon has had to learn the hard way that a toxic relationship isn't worth a dime. Hopefully, her future relationships will bring her the happiness she deserves. But while we wait for that we hope that she finds another TV show to anchor. Something to keep her fans constantly in the sight of her beauty.