Billie Eilish sexuality is a controversial subject. The  20 years old ocean eyes star came to the limelight with her musical strength in 2015 when she uploaded the song ocean eyes to Soundcloud. The song took the world by storm and amassed her a cult following was written and produced by her brother Finneas O'Connell.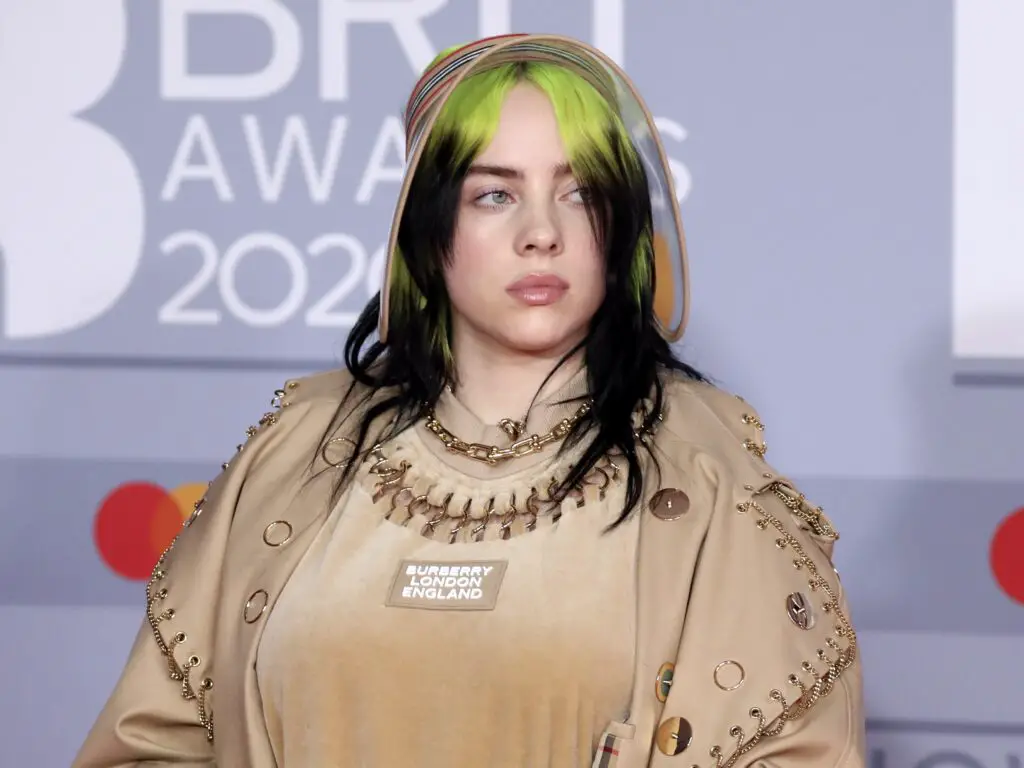 Billie's music met different reactions from fans and non-fans world over due to her unique style, stupendous vocals, and deep yet relatable lyrics. In 2019 Billie Eilish sexuality was greatly questioned and obsessed over, when she released "wish we were gay" ever since then her sexuality has been a controversial topic of discussion. Keep reading to find out the undiluted truth about Billie Eilish sexuality and a lot more.
Quick facts about Billie Eilish
Early life of Billie Eilish
Billie was born on December 18, 2001, in Los Angeles, California. Her parents, Maggie Baird and Patrick O'Connell were actors before joining her professional team. Her full name is Billie Eilish Pirate Baird O'Connell.Her first name is in honor of her maternal grandfather, William, her second was inspired by a conjoined twin her parents saw in a documentary while her third name was given to her by her older brother, Finneas. She grew up with her family in a two-bedroom house in Highland Park, where she and her brother were homeschooled
Billie Eilish Career
Her parents encouraged her to pursue her interests in dance, gymnastics, horseback riding, and especially music. She learned to play the Beatles' "I Will" on the ukulele at age 6, she joined Los Angeles Children's Chorus at age 8 and began writing songs in earnest by age 11. 
Her first real song; Fingers Crossed was written shortly after she watched an episode of The Walking Dead. She took songwriting lessons from her mom to further develop her craft
Her brother wrote the song Ocean Eyes and asked her to sing. They were clueless that this was going to become her breakthrough in the industry. Earlier in 2016, the song was uploaded on SoundCloud by March the video of the song was released.
 Within a couple of months, it had garnered more than 10 million hits. Darkroom and Interscope Records released the song. Billie had released two singles dubbed "My Boy," and "I Don't Wanna Be You Anymore" before officially releasing the EP. From then on she has released a couple of EPs.
Billie Eilish Awards
Billie's first major award was the MTV Video Awards and American Music Awards. She was named Billboard's Woman of the Year in 2019 however her big break was in January 2020 Grammys, when she became the first woman and the second artist overall to bag the big four categories of Album of the Year, Record of the Year, Song of the Year and Best New Artist, adding Best Pop Vocal Album for good measure. Billie won two awards at the 2021 Grammy awards, including Record of the Year for her song Everything I Wanted.
Billie Eilish sexuality  
Just like we stated at the beginning of this post, Billie Eilish Sexuality is a controversial topic of discussion. Emotions ran high particularly from the LGBT  community after the release of her song; Wish we were gay in 2019. They were of the opinion that Billie disrespected their community with the song. 
This argument turns out to be wrong as the title; wish we were gay can be misleading. However, Billie came out to clear the air regarding the song. The song was basically the outcome of the unrequited love of a girl who loves a boy, but the boy doesn't accept the girl's, true love. That's why the girl wishes her lover was gay. 
In June 2021 a trend #Youlikegirls came up because Billie was in the mix of a queerbating controversy. she is accused of writing "I love girls " Beside promotional photos of her new single; Lost Cause. Queerbaiting is a marketing technique used by creators which hint at, but does not actually depict, LGBTQ+ representation. More like patronizing them.
In an interview with Jimmy Fallon, Billie didnt exactly clear the air of confusion around her sexual orientation but she stated that she wouldn't mind falling in love with her girl. However, she gave a disclaimer about being honest and true to herself as she could never play with authenticity
Billie Eilish Past Relationships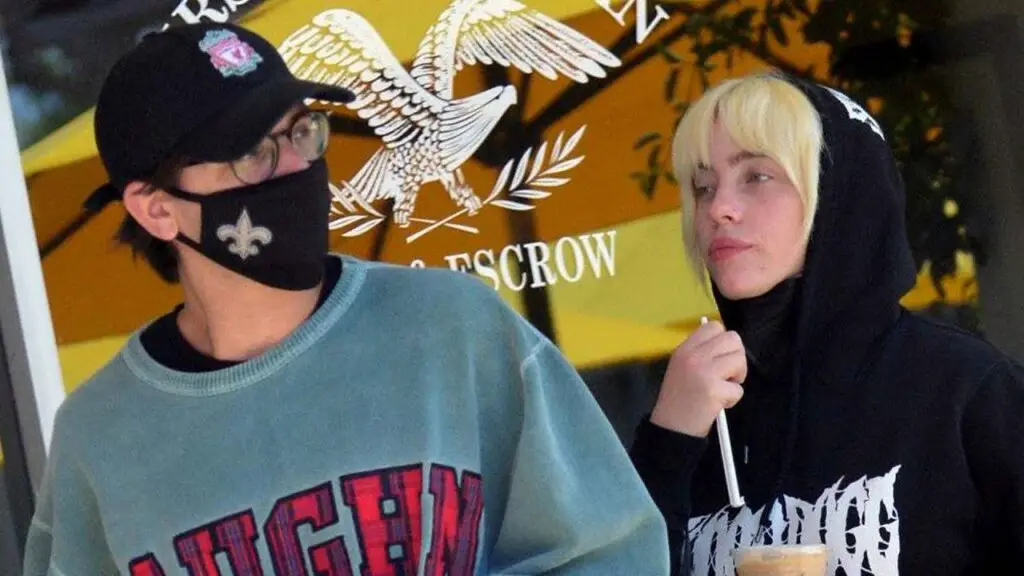 Billie admitted to having been in love twice and suffered heartbreaks. However, her first love was singer Justin Beiber, it was a teen exuberance. It was a little too intense and could have passed off as an obsession that even her mother showed concern and was almost taking her to therapy. She revealed that she doesn't want her fans to be obsessed with her the way she was with Justin Bieber. Her second lover was a guy who treated her badly. 
Rumors of Billie and Matthew Tyler Stirred up as the duo were spotted together severally. Billie is particularly placed under heat for queerbating. Tyler on the other hand is being dragged under the bus for being in a relationship with Billie who he is 10 years older than and also being Homophobic in the past.
Fun Facts About Billie Eilish
What is Billie Eilish Networth?
Billie Eilish is exceptionally good at her craft, she makes most of her income from music. Billie has an estimated net worth of $8million. In the coming years, there is an expected surge in Billie's net worth because of her vocal prowess and exceptional style of music.
Erica Durate
Erica Duarte is the ex-wife of the famous controversial American rapper Philip Nickolas Katsabanis aka Stitches. Find out all about their relationship here
Conclusion
Billie is undeniably one of the best in the music industry, the world isn't ready for her full manifestation. Although she is yet to outrightly declare her sexuality to fans, she still maintains her stand of authenticity and being true to herself at all times and for that reason, she would never deceive her fans or anyone.