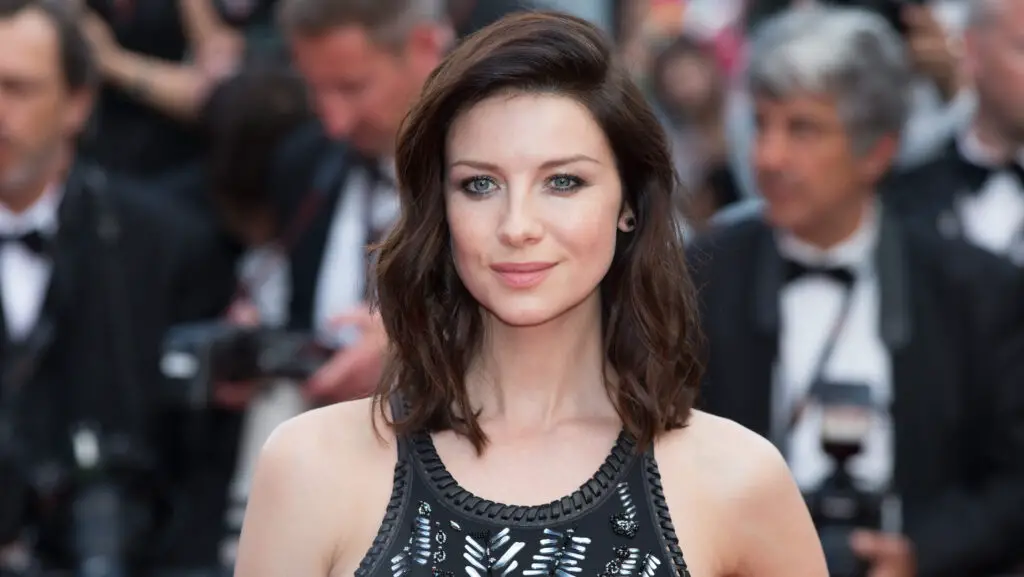 Caitriona Balfe started her career in her teenage years. She started first as a model before the acting world sought her out. If ever you see someone with that classy and demure looks, then just maybe you have encountered Balfe.
Her ability to set movie screens on fire with her enigmatic displays singles her out as one who could define the movie industry. Her work as a model and an actress brought her into the limelight. In this article, we try to give you details about her in ways you won't see coming.
Caitriona is associated with fellow co-star, Sam Heughan in the widely acclaimed TV series Outlander. Therefore, both stars are thought of as a couple judging from their unusual closeness. One question that bugs the typical fans is, are both stars dating? Is there any romantic fling going on between both of them? Well, we'd know pretty soon.
Caitriona Balfe is a versatile and outstanding woman. This is evident in the movies that she has appeared in. She became famous on two career paths which are modeling and acting. It's amazing as one person could be so good in both areas.
However, she is married and a large chunk of her salary and net worth is as a result of her active years in acting and modeling. The Ireland actress was born on 4th October 1979 in an Irish family and her father is a retired sergeant. Meanwhile, she has received numerous awards for the remarkable roles she has played. One who knows her will testify Caitriona Balfe is a rare gem.
Early Life and Career of Caitriona Balfe
Caitriona Balfe was brought up in the village of Tydavnet, in County Monaghan, in Dublin, Ireland. At the age of 19, she started modeling. While she was collecting money for charity at a local mall, an agent scouted her.
Balfe has both walked in a line and been featured in advertisements for many top fashion brands company. They include Dior, Marc Jacobs, Dolce & Gabbana, DKNY, Fendi, Burberry, H&M, Louis Vuitton, and more.
She has featured on the covers of top magazines like Vogue and Elle. Balfe was studying drama at the Dublin Institute of Technology at the time she was scouted to become an actress.
Is Caitriona Balfe Married to Sam Heughan?
Anyone could be forgiven if the screen closeness and beautiful photos in the real-life of Caitriona Balfe and Sam Heughan sparked frequent thoughts of the two dating each other.
Since 2014, when the Outlanders premiered, Caitriona Balfe and Sam Heughan chemistry on the acting screen have raised rumors about whether or not the pair are dating.
However, the Outlander stars are not dating and are not a couple as many think. They are just incredibly great friends. Both always maintain they were never dating and cleared the air about their 'serious' onscreen closeness.
Caitriona Balfe's Marriage life
Music producer Tony McGill is Caitriona Balfe's husband with the pair tying the knot in 2019. They married at St. Mary's Church in Bruton, Somerset in August 2019.
Meanwhile, the two engaged each other in 2018. The actress told her fans at the time that it happened over the break.  She also spoke about her romantic life with him, "He's a very shy person and he doesn't like me talking much about ourselves in public."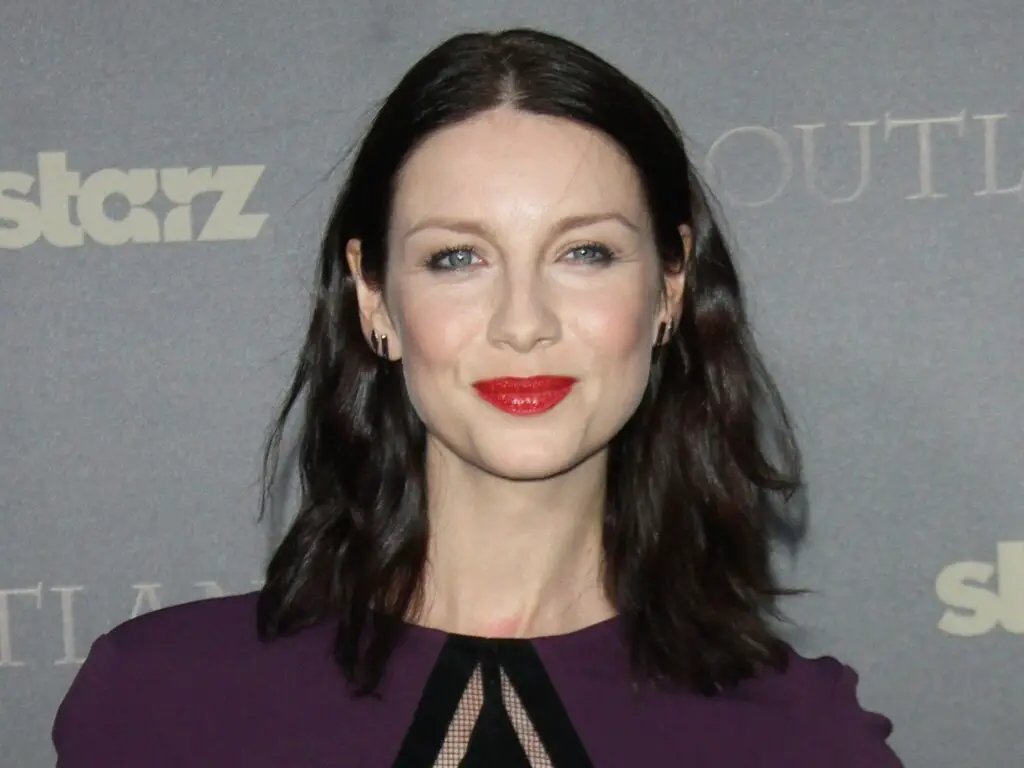 Balfe met him through one of her best friends, which she thinks is the best kind of introduction one can get. They are private about their relationship. Before the couple married, there was little or no fuss about their relationship.
According to reports, the duo dated for some years before deciding to take it a step higher. This is how private the duo was ready to go about it.
Interesting Facts about Caitriona Balfe
Caitriona Balfe Speaks Three Languages
Balfe has the capability of speaking three distinct languages. English is one of the three. However, since she's from Dublin Ireland, it should be no surprise to learn that one of the three languages is Gaelic. She can speak with accurate fluency. Lastly, French is one of the three languages she can speak well, but on a conversational level.
World Child Cancer patron
Balfe is a passionate patron of an organization that aims to improve the diagnosis and offer of treatment to children with cancer in some countries of the world and a poor standard of living. Caitriona does a yearly t-shirt campaign, as part of her charity work. She supports the cause with funds.
Worked as a model for 10 years
Acting on bug very early, she was a student at DIT Conservatory of Music and Drama in Dublin. Famed Ford Models agency in Paris spotted her for her talent. Later, 18-year-old Balfe was in the spotlight for fashion giants like Dolce & Gabbana, Chanel, Givenchy, etc. She also did advertisements and editorial work for them.
She did Tavra's voice in the 2019 Netflix's The Dark Crystal
Caitriona Balfe voiced the role of Tavra in the Netflix to Jim Henson's 1982 movie, The Dark Crystal in 2019 joining a cast that included stars like Helena Bonham Carter, Alicia Vikander, and Awkwafina. However, in August 2019, the series didn't get renewed.
Caitriona Balfe was Once a Victoria Secret model
In 2002, she became a Victoria Secret model surprisingly. In boosting her confidence, legendary stars like Alessandra Ambrosio and Lindsey Frimodt were among the models with Balfe. Caitriona is sometimes looking like a classic and demure woman, which certainly shows that she can set the stage ablaze with her wonderful displays and charming charisma.
Caitriona Balfe and Net Worth
Over the years, Balfe has been a part of many different projects. Throughout the Outlander series, the actress earned the majority of her fortune. Therefore, the Outlander star is worth around a whopping $4 million.
Claire Fraser had been the part played by Balfe on the show for the past four seasons and she is currently getting ready for the next season of the Outlander; season 5.
Body measurements of Caitriona Balfe
Conclusion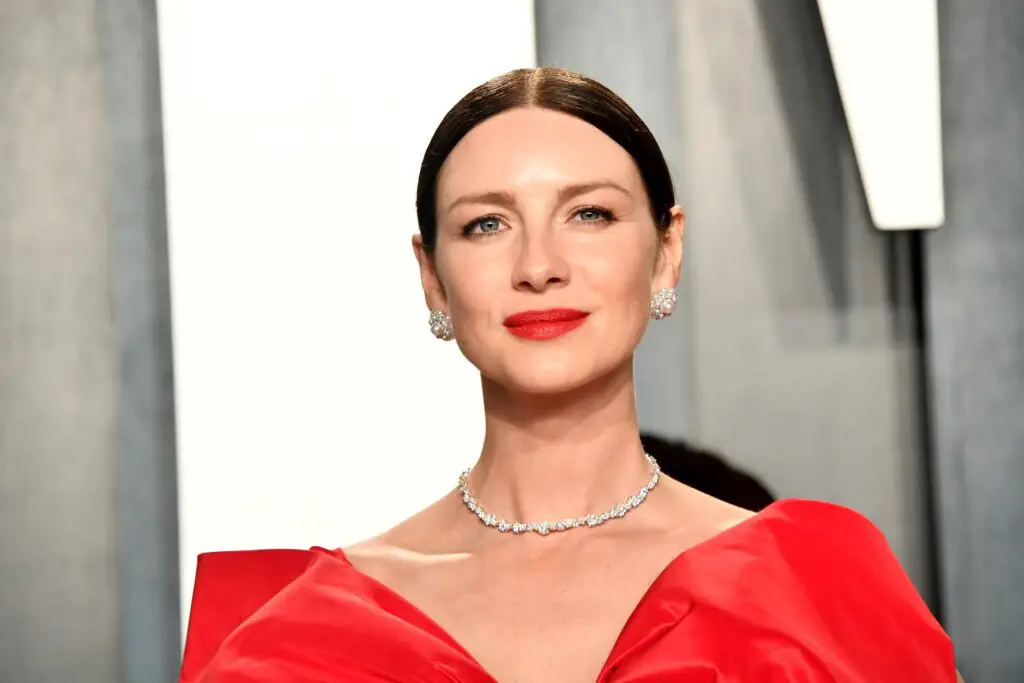 In conclusion, Balfe has done quite well throughout her acting and modeling career. It is indeed a daunting task to embark on but Caitriona did it anyway.
This is simply a sign of resilience and focuses on one's career path. She is married and she lives comfortably with her husband while advancing her career.