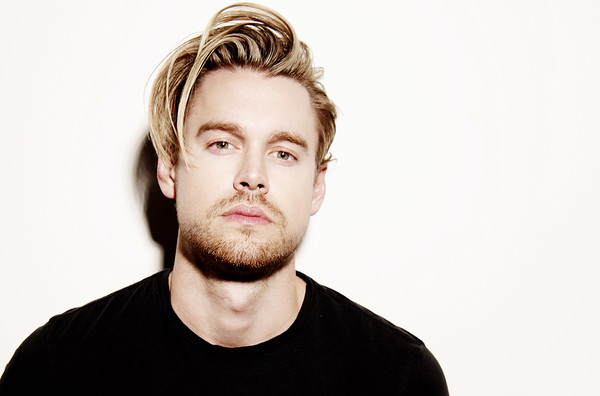 Handsome Chord Overstreet bears Chord because there are always three notes in a musical chord. Ridiculous as this sounds, the connection to this is the implication that he is born the third child to the Overstreet family.  So, his name remains a testimony that everything else may fail you in life but not music.
Chord Overstreet knows about disappointment, music, and of course fame. Likewise, he knows all there is to know about women, growing up in a female-dominated environment. His track record of relationships affirms this as well, and his drive to be a consummate entertainer cannot be overlooked.
The beautiful human, Chord, who became famous for his role in the movie Glee has his life in several shades. Some you may find unsavory and strange, others you will find weird and interesting. Why don't you discover all these for yourself?
Fast Facts About Chord Overstreet
Before you get the massive discovery of Chord, which awaits you down this article, here are quick facts that you must know about the Glee star.
Early Life of Chord Overstreet
Chord Overstreet was born Chord Paul Overstreet to a seasoned country musician, Paul Overstreet, and a beautiful hairdresser. He was born on the 17th of February 1989 in Nashville, Davidson, Tennessee, the town of renowned and fledging musicians. Although American by origin, Chord Overstreet is partly Irish and partly German, with a trace of English farther down his bloodline. He has five other siblings with ethereal names like Harmony, Summer, Skye, Charity, and Nash.
Music has always accompanied Chord. He grew up on a farmhouse listening to his dad's records like Diggin Up Bones. So, while Chord Overstreet is experienced in taking care of farm animals, especially helping goats give birth, he grew a serious relationship with music. He learned to play the guitar, mandolin, flute, ukulele, and pia.
As if those were not enough, Chord Overstreet learned to play the harmonica with his nose.
Chord Overstreet's Career: Movies, Records, and Business
After trying unsuccessfully for about two years to land a big acting gig, Chord Overstreet got to act in the movies. His first big acting gig, the television series Glee where he played the role of Sam Evans ushered him into the limelight and drew more acting opportunities his way. However, before his Glee contract in 2010, Chord had featured in the web series Private as Josh Hollis, on iCarly's episode, iSpeed Date, and The Hole, which was his first film role.
Afterward, Chord Overstreet acted in Lucky, Bacon, Tonight Tonight, A Warrior's Heart, and 4th Man Out. There were also others like No Ordinary Family. By taking his ability to produce music seriously, Chord Overstreet went on to sign unto a Record Label in 2015.
Signed to Safehouse and Island records, Chord Overstreet kept churning out music like it was no big deal. He made hits like his single debut, Homeland and All I Want for Xmas a Real Good Tan in 2016, and Hold On in 2017. This is in addition to the EP Tree House Tapes, What You Need, Die, Addicted, and My Ex. Meanwhile, his only brother Nash is a guitarist for the Hot Chelle Rae band to which Chord also belongs to. The Safehouse Records is owned by Demi Lovato, Phil McIntyre, and Nick Jonas.
Business and Net Worth
Standing out for his comely fashion statement, Chord Overstreet at some point appeared as a cover photo for PlayGirl Magazine. This sure fetched him $100 thousand. Likewise, he featured in fashion adverts for Famous Footwear and Gap and Hollister. His wardrobe consists mostly of an abundance of jeans, Tees, and Commando. Those are mostly all he needs to be set for the day. He was once named by People Magazine as one of the Sexiest Men Alive and Chord is really sexy if you ask the right folks.
Music, Acting, and Adverts sees Chord Overstreet amassing a net worth of $1 million. Chord is 31 this year and the future may yet hold amazing gigs for him, which of course will boost his net worth.
Unknown Facts About Chord Overstreet
Now, here are amazing facts you probably didn't know about Chord Overstreet:
Chord Overstreet Relationships
Dapper Chord Overstreet knows he has this effect on women, despite his instability. He once dated Dallas Lovato, sister to Demi Lovato; Rumer Willis; Taylor Swift; Emma Roberts; Carlson Young; and Lily Collins. Adding to this list is Elson Hosk, Ashley Benson, Halston Sage, and Josie Loren.
Currently, he is dating Emma Watson. Theirs is not a public romance and Emma loves to keep it that way. The British Actress is famous for her role as Hermione Granger in J.K. Rowling's Harry Potter. Emma Watson is most frequently seen in Chord's company.
Well, you won't find pictures of Chord and Emma Watson assaulting Chord's Instagram. We found this instead:
Conclusion
Watching his father win 3 Grammys, Chord Overstreet decides to be the best at whatever he does. The delay in setting up his career did not deter him. Not at all! Rather, it helped him understand the importance of honing his entertainment skills. Further launching out, he puts in those acquired skills, including his ability to date stars. Although he enjoys a close relationship with his family, he is unlucky regarding settling down for a permanent stable relationship.