For Famous American Singer-songwriter, Miguel and Nazanin, his actress and model wife, this is indeed a September to remember. They took us all by surprise with the news of their separation barely two months to their third wedding anniversary.
Miguel and Nazanin used to be "couples goals" given their die-hard love story. The duo had been through thick and thin together for 17 long years. Sadly on Monday, they announced their official separation. Miguel and Nazanin dated for 10 solid years before they got engaged in 2016. Eventually they got married in 2018, at Hummingbird Nest Ranch in California.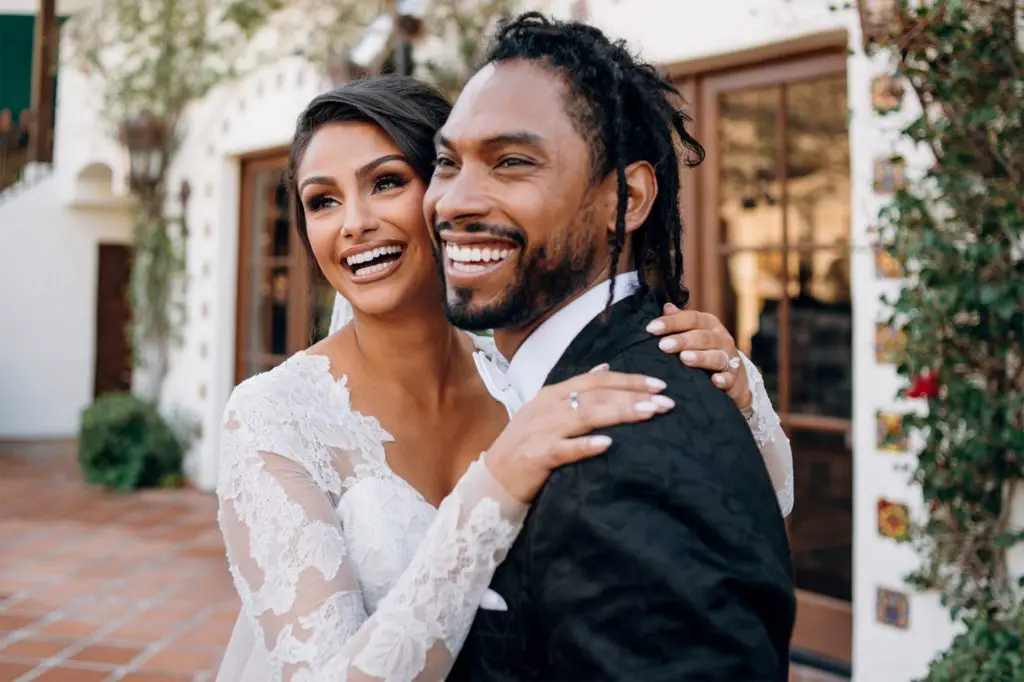 Interestingly, the decision to call things off and go their separate ways was based on mutual understanding. Keep reading to find out why the Miguel and Nazanin ship sank after staying afloat for 17 long years.
Why Miguel And Nazanin Are Getting A Divorce
10 years is enough time to date and bond with a person you intend to marry. So much for the cliche phrase of "Marry your best friend." However, friends fight but they always make up. Unfortunately for Miguel and Nazanin, It must have been a mysteriously dirty fight. Hence why the reason for their divorce is unknown. 
While fans are still riling in disbelief from the big news, the couple took to Instagram to confirm our doubts. They both put up some really cryptic messages while still keeping the reason for the separation private.
In his Instagram story, Miguel wrote  about having clear intentions, it reads thus:
"What do you desire? Have certainty and clear intention about your desire. Clarity is key…Only take action on things that relate to, and excite positive emotion to your desire."
Nazanin on the other hand, wrote about being open to love in two post :
"Someone once said: 'You know you have a big heart when you feel bad for doing what's best for you.' And I felt that" the second one reads : "Angel number 1212 symbolizes your spiritual awakening in life and a great sign that you're on your way towards your luck for love."
They Have Been Separated For A while Now 
While the reason for Miguel and Nazanin separation remains a mystery, we are bemused by the news that they have been separated for a while. The spokesman of the estranged couple revealed that even though they have been separated for some time now before the announcement of their divorce, they still wish each other well.
Miguel And Nazanin Barely Made It Through Quarantine
While we often talk about diverse biological strains of the Covid-19 virus, we don't talk much about the non-biological strain that wrecked so many homes during quarantine. Unfortunately, Miguel and Nazanin were victims of this less talked about strain.
Earlier this year, Nazanin revealed that she and Miguel barely made it through quarantine. The estranged couple were used to being in each other's space, they were also used to giving each other space by traveling a lot. But things were different during quarantine. They had to be in each other's space 24/7.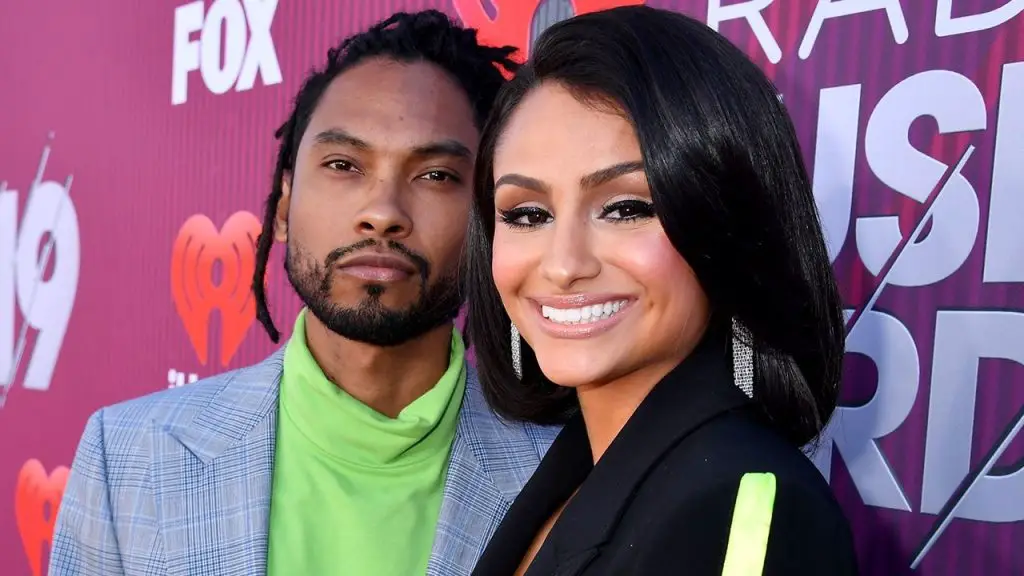 Although they tried to stay sane and spark their love by trying out new things together, watching new movies, and reading new books, it just wasn't it. It didn't provide the needed adrenaline rush that comes from distance and absenteeism to keep the spark. Nevertheless, Nazanin admits to being grateful for the experience.
Does Miguel And Nazanin Have Children Together?
Sadly, Miguel and Nazanin decade long relationship didn't birth any children. They lived, learned, loved, and grew up together from their teenage years until their 30s when they both decided to go their separate ways. 
Conclusion
Contrary to the popular belief that the end a thing is usually better than the beginning, we would like to think that the end of anything is usually a bet. For Miguel and Nazanin, the beginning of their lengthy love story was more colorful than the unexpected end it met. We pray the estranged couples heal properly.