Cody Fern sexuality is one big puzzle his fan would love to solve as they are unsure if he is gay or not. Cody took the American acting industry by storm and has amassed a cult following of fans. He always stands out with his Australian accent and exceptional act in his movies.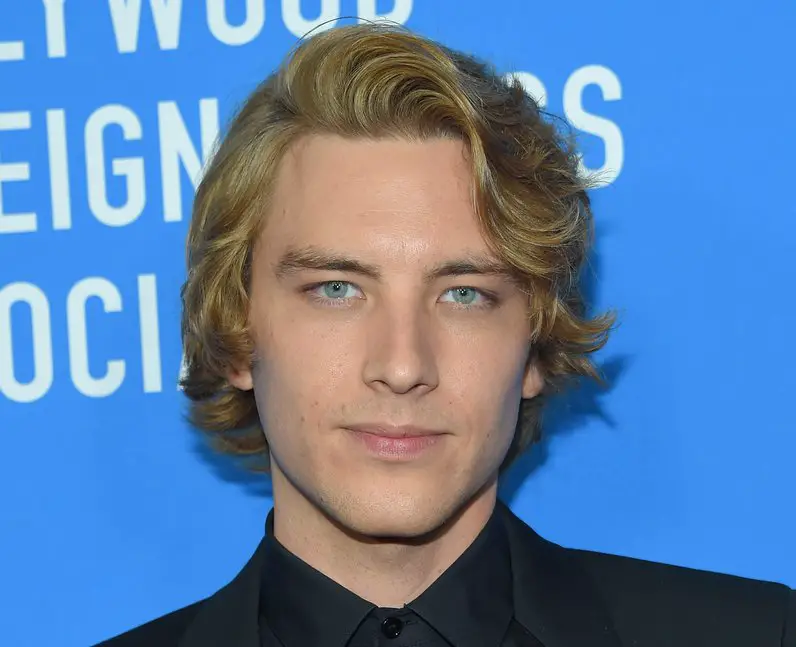 Cody is not only famous for his excellent portrayal of a murder victim David Madson in the FX series The Assassination of Gianni Versace: American Crime Story (2018) and for his role in 'The Tribes of Palos Verdes' as Jim Mason in 2017. 
He is also famous for his constant exceptional looks at the met Gala awards and also his poise and expertise as a model. Cody Fern sexuality is a question that bothers around a cloud of confusion as to whether he is gay or just another actor who doesn't believe in gender-specific dressing styles.  
Quick Facts About Cody Fern
Early Life of Cody Fern
Cody Fren was born on 6th July 1988  in  Southern Cross, Western Australia, a small town with about 700 citizens. He grew up with his parents and siblings whom we know nothing about because Cody seems to have mastered the act of squarely concealing details of his personal life from the media.
Unlike most celebrities we know, Cody wasn't homeschooled. He attended a boarding school called Merredin Senior High School. Afterward, he went to the Curtin University of Technology where he bagged an Honours degree in commerce. 
Cody has always been a big dreamer. From a tender age, he wanted to be an actor but was unsure of the path since he didn't know anywhere except southern cross where he grew up and thought leaving would be impossible.
Cody Fern's Acting Career
Cody is an accomplished actor and model. He didn't just stumble into his current fame, he made tough decisions and gambled with his future. When he was 22 years old, Cody chose to leave his job and a promising career in Finance to pursue his dream career in acting.
Shortly after quitting, he joined a local theatre group. Luckily, he won the Heath Ledger Scholarship in 2014, which was offered to fast-rising actors from Australia. He used the money from the scholarship to relocate to Los Angeles, California, in the United States of America with the hopes of getting more gigs as he honed his skills. 
Cody Fern's Big Break In Acting.
Cody Fern finally got a  breakthrough in his acting career when was booked to feature in The Tribes of Palos Verdes.  He played the role of Jim Mason, a kid that ended up fighting drug addictions as a result of the problems in his family. Soon he branched into directing. He directed his first movie titled Pieces, a short movie in which he played Charlie.
He has featured in quite a number of amazing movies some of which include; 
Cody Fern's Modeling Career
Cody Fren is amongst the big names in the modeling industry. He has appeared on the cover of numerous high-profile magazines, including British GQ and Confidential magazine, and he has worked for famous fashion designers while participating in fashion shows. Check him out on Instagram 
What Is Cody Fern Sexuality?
Cody Fern sexuality has been a very dicey subject ever since his emergence in the acting industry. Quite a number of his fans are confused as to whether or not he is gay or he simply likes to dress gender eccentrically. Cody does not believe in gender-specific dressing styles.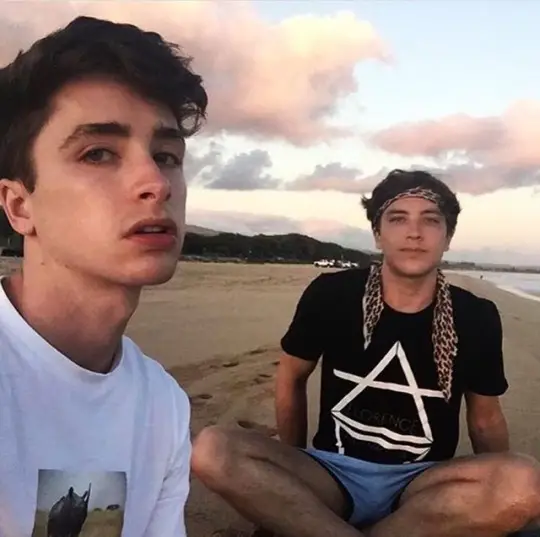 Sadly, there will never be a " Cody Fren Girlfriend" as he is confirmed to be gay. His partner is Su Novio. They met in 2017,  Shortly after Cody called things off with Eric Smith. They have been pictured together on numerous occasions, regardless of how private Cody Fren is.
Cody Fern Net Worth
Cody Fren is Multitalented. He has so many sources of income which makes it tasking to put in an exact figure for his net worth. However, Cody is said to hold an estimated net worth of $500 000. He is very dedicated to his craft and has made a big name for himself in the modeling industry.  
Nikki Deloach
Read about the amazing story behind Nikki Deloach's acting success, you will be inspired by her story, read about her here
Conclusion
The big question about Cody Fern sexuality has been answered. Cody is openly gay and is in a happy relationship with Su Novio where they respect and love each other. This revelation also gives meaning to his dress sense and the fashion statement he makes with his looks at every Met Gala award.