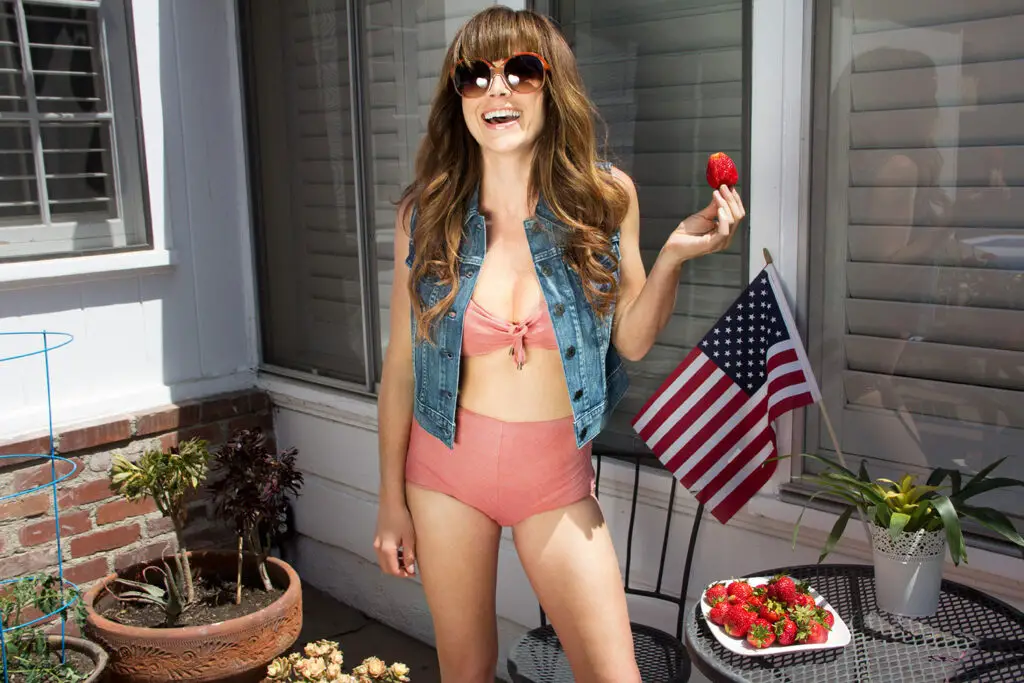 Nikki DeLoach is one of those actors that you think would go on to become a huge star at a very young age. The talent was obvious. Though with a lot of promise, her career didn't really go that fast as she would have expected.
There have been artists who take up the music industry by storm, and you can almost guarantee that they were going to be superstars, but they go down the drain. However, there are those who come out, persist and make something tangible about their careers.
For Nikki Deloach, it was in the film industry. She seized the opportunity that came her way and as the years passed, her fortunes began to make a new turn. Today, she is one of the most respected actresses in the industry.
This didn't come by mere aspiration but a lot of hard work. We see her on big screens and everywhere today, but a lot of toiling has gone down.
DeLoach started singing and acting at a young age. Music announced her talent but didn't give her as much fame as acting brought her. Her genre, pop has allowed her to perform some songs with top artists. All these songs were made in 2000 and they include: "Say Ride," "No More," and "Beep."
Personal Life and Education
Nikki DeLoach dated songwriter and singer JC Chasez for a long time during her early years in the industry. In 2009, she married Ryan Goodell, a member of the boy band 'Take 5.' In 2013, Nikki announced her pregnancy. She gave birth to a son the same year. Her second son was born in 2017.
Although she had started working in her teenage years, she also earned degrees in English and Psychology from the University of Maryland. She currently attends online Sociology classes offered by the 'University of California, Los Angeles' (UCLA).
Early Life and Career Foundation of Nikki Deloach
David and Terri DeLoach are the parents of Nikki DeLoach. David owned a company for wood products while her mother was a superintendent at Pierce County School. She has two siblings, Terri and Brett. She began dancing at the age of three, grew up in the countryside.
As a child, she modeled, acted, and sang. Her talent gained her several state and national titles. She studied at Pierce County School and later at the University of Maryland, where she obtained Psychology and English degrees.
She took acting very seriously at the age of 12, and then she joined a performing arts group called Georgia 4-H. For six years, Nikki performed with this group and then got herself into pop music when she turned 18. Her talent became undeniable and some of the big record labels came snooping around. Later, she signed with BMG and RCA.
Michael Mealor
Get all the information you need about the hot Michael Mealor, the 'Young and Restless' star has some dark side, read up here
DeLoach sang in an all-girl group named Innosense During her music career under the direction of Lynn Harless, the mother of Justin Timberlake.
This group of girls included Britney Spears, who later became a famous pop star; this is one thing most of her fans don't know. In 2003, the group dissolved, and she turned her attention to Hollywood to pursue an acting career.
Nikki Deloach as a Philanthropist
Nikki Deloach also run aids and Philanthropy. She is the co-founder of an online blog called What We Are. This blog talks about the issues women face and it is a medium for all women to share their experiences. You see, Not only does she want to give, but she also wants to educate and enlighten people.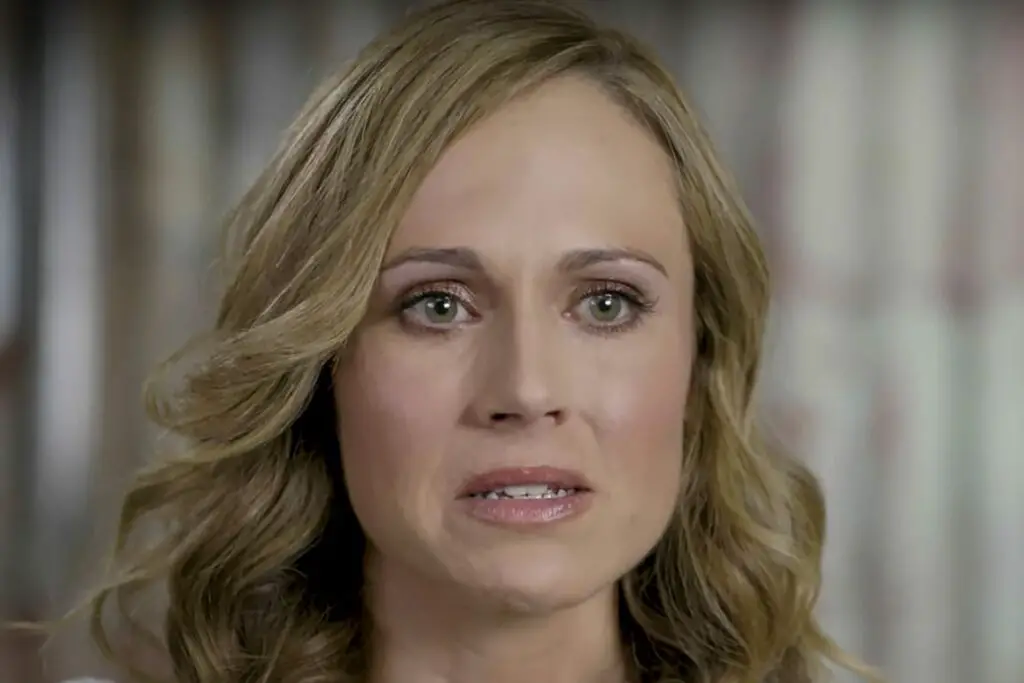 She worked with the Children's Hospital of Los Angeles because of her son's heart condition. Her major decision for all these is as a result of her child's condition. A gesture of a mother who doesn't want to see other people go through the same crazy situation her family went through.
The actress is also passionate about aiding the Alzheimer's Association because her family has had a history of the disease. In 2017 her father was affected by Pick's disease. It is an aggressive form of dementia. Her grandmother lives with Alzheimer's while her grandfather succumbed to the disease.
Nikki DeLoach's Relationship: Who is her husband?
Fans often wonder if Nikki DeLoach is Michael Rady's wife since they had roles in romantic Hallmark movies. This mindset could be further misleading from the truth. However, Nikki is happily married to Ryan Goodell, who is 39 years old.
He was part of the Take 5 boy band. He has not been in the limelight since his days in the band. Ryan is recently a legal representative. On September 5th, 2009, They both got married and had two children.
Nikki DeLoach's Son and Heart Defect
The couple has two sons named Bennett and Hudson. They are aged six and two respectively. Severe postpartum depression struck her after the birth of Hudson. This lasted a whole year.
Her son had several heart defects even before Bennett was born, it was discovered that He went through two surgeries: at just five days old and at one year old. Bennett is fine now. DeLoach had to watch her son in a vulnerable state, she described this as a very difficult time.
Nikki DeLoach Net Worth
Her Career implies that she is living comfortably. She has been in the limelight from a very tender age and kept acting in notable films and TV shows. Her current net worth is estimated to be $1 million.
Nikki DeLoach most times play roles in Christmas movies. She is a loving mother and wife and a generous kind. She seems to be capable of much more, and we can only anticipate what the future has in a package for her.
Body Measurements of Nikki Deloach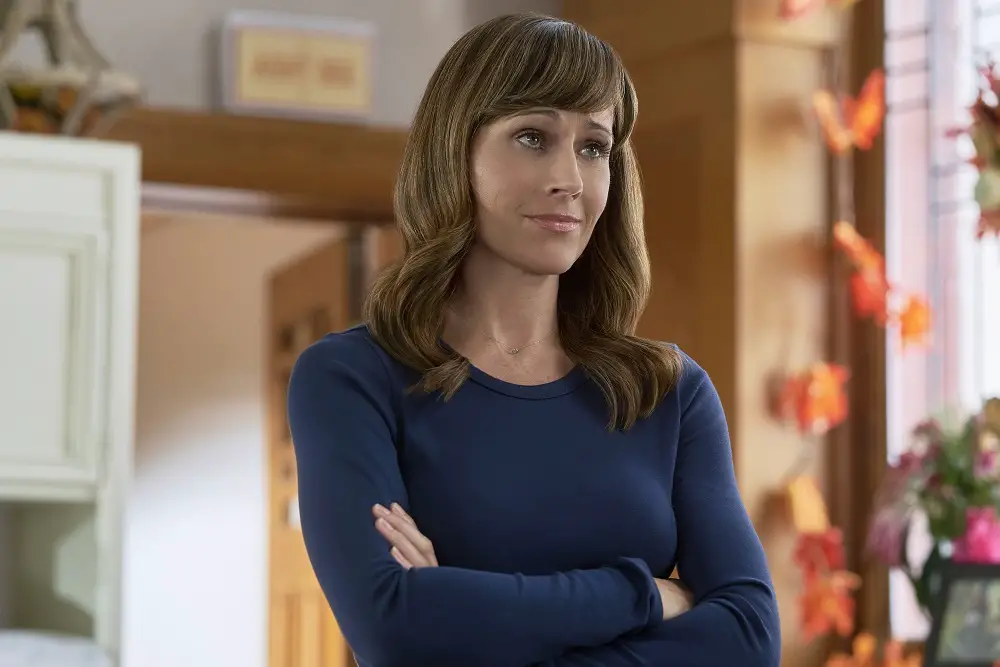 Fast Facts about Nikki Deloach
Conclusion
Nikki Deloach is one helluva 'Go-getter'. Her major shift from music to acting should give you a glint of the kind of woman she is. A woman who would stop at nothing to be at the top. And a mother and wife who's generous and genuinely caring about the state of mind and condition of other people.
Despite the rough start, she is living a comfortable life with her husband, daughter, and a son who is a survivor of a heart condition. There are no many people like Nikki Deloach.