Serial criminals usually have this demeanor that you'd never have imagined in your lifetime the crimes they have committed. Be it the soft-spokenness, the manner with which they carry themselves or how simple and courteous they act, it is hard to pin them out. This is the case of Delroy Grant, one serial criminal that shocked his friends and neighbors when he was exposed. Convicted of hundreds of rape cases, sexual assaults, burglary, now, what people are asking is where is Delroy Grant now? 
In this article, we will examine the life of one of the cruelest rapists to have ever come out of South London and indeed the United Kingdom at large. How was he able to escape the hands of the law for more than 17 years of committing atrocities on elderly women? What was his modus operandi like in carrying out these dastardly acts? How was he arrested and convicted? All these questions will be answered as you read through. We must tell you that this is a chilling story and you may get angry trading what this man has done. However, for posterity sake, his story needs to be documented. 
Who is Delroy Grant?
Delroy Easton Grant was born on September 3, 1957, in one of these Caribbean countries. We are not sure which exactly. But reports say, he is Jamaican by birth. Grant's early y ars are not documented as what brought him to the limelight was his conviction of rape, sexual assault dating between October 1992 and May 2009. All of his activities were carried out in South East London, England. For several years, he carried out these activities. He wasn't apprehended on time because he gave a time frame as to when he would strike. For instance, he takes a break after attacking his prey, who were elderly women. This break makes it look like the perpetrator has stopped the act or people assume he died or has been arrested. When people get relaxed again, he strikes. But where is Delroy Grant now? Read on to find out. 
Delroy Grant is Called the Minstead Rapist or the Night Stalker
For as far back as 1990, Grant has constantly been on the prowl. From investigations, it was found out that Grant had broken into the homes of more than 95 elderly women who are believed to be between the age bracket of 68 and 93. These are numbers that the police investigated. It is believed that the numbers are more than this, as there are some people who wouldn't want to be public about their assault. 
The Areas Delroy Grant Carried Out His Attacks
Many of the attacks by Delroy Grant were carried out in Orpington. Other places where cases of rape of elderly women were reported in that timeline include: Forest Hill, Catford, Brockley, Bromley, Beckenham, Dulwich, Sidcup, Coulsdon, Shirley in Croydon. These were areas that had several cases of sexual assaults of elderly women.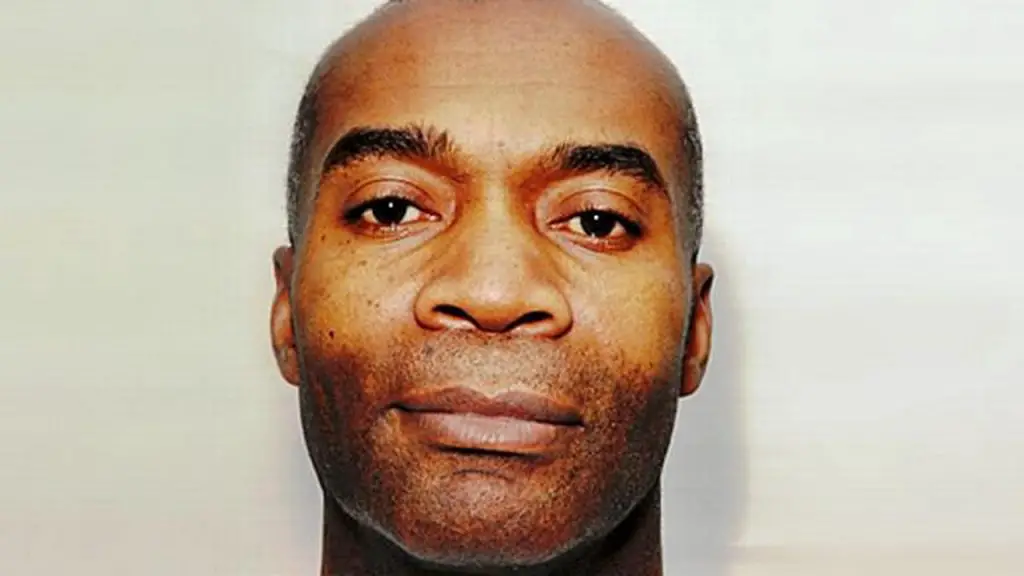 The Modus Operandi of The Night Stalker
Grant has a style that is distinctive to him in his attacks. He first scouts the area and singles out homes that had elderly women in. He is always careful not to attack flats, instead, he targets bungalows and detached houses. After his scouting is done, he gains entry into the homes of his targets via open windows after removing the window beading. He would then take out the telephone lines and switch off the electricity. After this is done, he goes into the rooms of his victims shining a torch into their eyes. The victims who at this time would need time to adjust to the sudden influx of light will be overpowered by Grant who then demands sex. If they refused, he will force himself on them. 
Interestingly, Delroy Grant barely took their money. If he does, he only took a few notes. Accounts by victims state that he could be soft-spoken and had a way with words. On the other hand, he raped his victim twice and forced her to bleed profusely. According to investigations, his most preferred days are Fridays and Saturdays. 
How Was Delroy Arrested?
Before November 2009, the officers of Operation Minstead had employed several methods to catch Grant but all proved abortive. One of the methods to collect samples of DNA from over 1000 black people resulted in a backlash. However, with careful observation and thorough investigation, Grant was arrested in November 2009. He was 52 years old at the time. Delroy Grant was charged with over 100 sexual offences. Later that same month, he was remanded in custody and appeared before the Greenwich Magistrates' Court. 
He was finally found guilty in all counts on March 24, 2011, before he was given four life sentences with a minimum of 27 years. 
Where is Delroy Grant Now? 
Grant is currently serving his prison sentence in prison. He was given four life sentences with a minimum of 27 years without parole. He is currently in HMP Belmarsh in South East London where he is incarcerated till at least 2037. 
How Did His Family React to the Horrific News?
Delroy Grant has a wife who is suffering from multiple sclerosis. Grant's first wife is Janet Watson whom he met in 1975. They got so good together and within two weeks, they were engaged. But the marriage didn't last. It didn't take long for him to marry his second wife Jennifer Edwards in South-East London. Again, this marriage didn't last after five years. Grant has ten children from four wives. 
Conclusion
The question of where Delroy Grant now has been answered in this article. We hope this serves as a deterrent to people who have depraved minds that they are not above the law.