Garu Dourdan is famous for his role as Warrick Brown in the critically acclaimed series CSI. He was not just a part of the show but was a fan favorite, perhaps for his rugged looks and interpretation of his role. Somehow, his character was killed off, but later we got to know that his character was killed off because he couldn't reach an agreement on a contract with the filmmakers. The show ran from 2000 to 2015; however, Dourdan left in 2008. So, where is Gary Dourdan now? What is he up to? We know he has always made music while he was a fledgling actor, but he allowed acting to be his priority. 
Who is Gary Dourdan?
The brown-skin actor was born Gary Robert Durdin in Philadelphia, Pennsylvania, USA, on December 11, 1966. He was born to Robert Durdin and Sandy Durdin. Robert was an entrepreneur, while his mother was a fashion designer. Unfortunately, Gary lost his brother, Daryl, six years after he fell from his hotel balcony in Haiti. Nobody knows what happened to date. Gary became interested in martial arts, music, and acting early. It is said that he had his Bachelor's degree in 1988. 
There is not too much about his background except that he has always dreamt of being on television right from his tender age. However, he didn't become popular until he got the role of Warrick Brown on CSI: Crime Scene Investigation, a series created by the talented and award-winning producer Anthony E. Zuiker. The series had top guys like George Eads, and Laurence Fishburne, among many others. The series has won many awards, including six Golden Globes, 127 nominations, and winning 67 medals altogether. Now, this is massive. 
Where is Gary Dourdan Now?
After Gary's character died in the series, fans have asked what Gary Dourdan now does. One time,.there was a rumor of his death; for some, it is that Gary had quit acting because of his long absence in the media space, but that is not true. In fact, Gary is currently in several acting projects and was featured in some as recent as 2021. Overall, he has appeared in more than 70 movies and TV series since his debut in the 1992 drama "The Good Fight." Unfortunately, Gary's game didn't blow up even if he did a good show. He, however, played supporting roles in movies like Weekend at Bernie's II," "The Paper," "Alien: Ressurection," among many others. His most recent film is the action thriller "Redemption Day." He is also set to star in new movies like "The Sand Sea," "Mnemonic," and the drama "The Moderator." 
How Many Awards Has Gary Dourdan Received?
Over the years, Gary has become a movie industry giant. His ramp of awards speaks for him. He has won two National Association of the Advancement of Coloured People (NAACP) Image Awards for his role in CSI: Crime Scene Investigation in 2003 and 2006. Dourdan received nominations for the same award in 2004, 2005, and 2007. He has also won a 2000 Seattle International Film Festival New American Cinema Award for Citation of Excellence for Ensemble Cast Performance for the drama movie "The Weekend." 
Where is Gary Dourdan Now? He is More Interested in Music
Gary has always shown interest in music. At the age of six, he learned how to play the guitar. In 2005, he performed alongside the hip hop artist DMC in a concert, much to the surprise of his fans. Last week, Dourdan announced on his Instagram page that he would perform with GGG. 
You can also read Where Is Sharkeisha Now? Everything To Know About The Instagram Model here
Who Are His Family?
Gary Dourdan now enjoys spending his time with his family. He has two daughters, Lyric and Nyla. Lyric is the product of Gary's relationship with Cynthia Hadden in the 1990s. At the same time, Nyla is the product of his relationship with Jennifer Sutton. Both of his daughters also seem to enjoy being in the entertainment as they are singers. 
Why Did Gary Almost Land In Prison
After his exit from CSI: Crime Scene Investigation due to a contract dispute, Gary faced many legal issues. He was first arrested for the possession of cocaine and ecstasy. Gary pleaded guilty to the control of cocaine and could not go to prison after committing to a rehab program. This happened in 2010. In 2012, Dourdan was arrested again after OxyContin was found in his possession, but interestingly the judge dismissed the felony drug possession charges. Again, Dourdan was charged with assault after allegedly breaking the nose of his then-girlfriend Nicole Cannizzaro. He was placed on five years probation with an order to attend domestic violence counseling.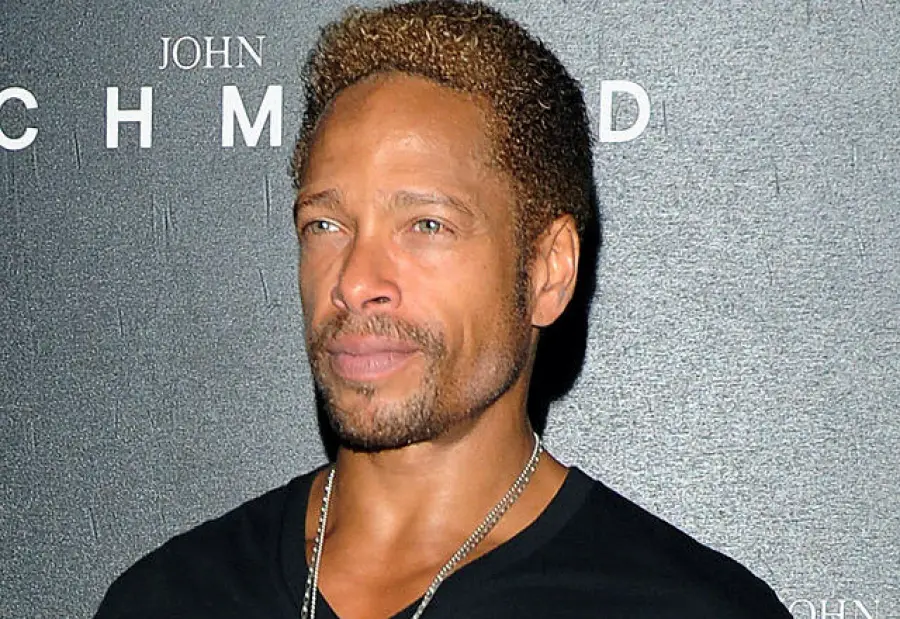 Conclusion
There are reports that Gary Dourdan is broke after news that he couldn't pay his ex Jennifer Sutton the $1,500 monthly child support. In addition, he revealed that he had only $904.35 left in his bank account. So where is Gary Dourdan now? Well, all the details you need are in this article.