Sharkeisha story is yet another subtle reinforcement of sociologist Maurice Halbach's statement that the internet never forgets. Things have gotten even steeper with the widespread and adaptation of digitization. Whatever you do or post on the internet must be carefully curated least you become the trending topic for days, weeks, and sometimes months. What's even more fascinating is how you could quickly become a lifelong meme, gif, or object of ridicule because the internet keeps receipts.Sharkeisha became an internet sensation in late 2013 when a video of her involvement in a physical brawl went viral. The clip captured her launching feisty punches at her schoolmate, ShaMicheal Manuel. For some people, it was entertaining, and they cheered in the internet culture of making memes and sarcastic humor off it. However, for others, there was noting comical about it. It was a clear-cut assault.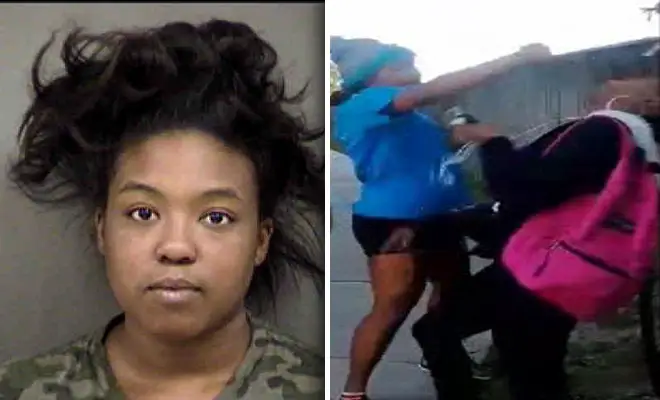 Although it's been over 8years since the incident, memes, gifs, and sarcastic humor are still very much in use on various social media platforms. So while we believe Sharkeisha is grown up and mature now, we can't help but wonder where she is now. 
Break Down Of Sharkeisha Thompson Fight Video?
When best friends or siblings quarrel for any reason at all, they seldom go physical. There are better ways to resolve issues like dialogue. But, unfortunately, 16-year-old Sharkeisha wasn't buying into it. Instead, she went full-on karate on her then 17-year-old best friend, ShaMicheal Manuel. On the 13th of November, 2013, She became famous in a viral video of her mercilessly beating up an unsuspecting ShaMicheal Manuel in a matter of seconds.
The tape showed her punching ShaMichael furiously in the face and launching stamped-like kicks on her chest. Sharkeisha was full of rage. Even when ShaMicheal Manuel fell to the ground and tried to use her hands to shelter her head, she didn't back down. Fortunately, a neutral friend intervened by pulling Sharkiesha away from ShaMicheal, her prey. 
Sadly, the damage was severe. ShaMicheal suffered a black eye, busted lip, and other minor injuries from the incident. On top of that, she became a laughing stock on the internet while internet strangers cheered Sharkieisha on.
Why Sharkeisha And ShaMicheal Fought 
Apart from the physical body changes evident in boys and girls during puberty, the raging sexual hormones can sometimes be a menace. From constantly preaching the gospel of safe sex to teenagers to either turning into their enemies or confidants.  In Sharkeisha and ShaMichael's case, sexual hormones were a lesser evil of the "girls' code." It clearly states that a girl must not date or fancy another girl's date, boyfriend, or CRUSH. However, hell was let loose because one of the girls broke the code.
The girls were best of friends until the very moment of the big fight. ShaMichael unsuspectingly went to Sharkeisha's house to pick her stuff. Sharkeisha, on the other hand, had laid an ambush for her. ShaMichael revealed that Sharkeisha was angry about a boy they both had a crush on at school. Hence she beat her up. Oops! We thought QUEENS don't fight over boys?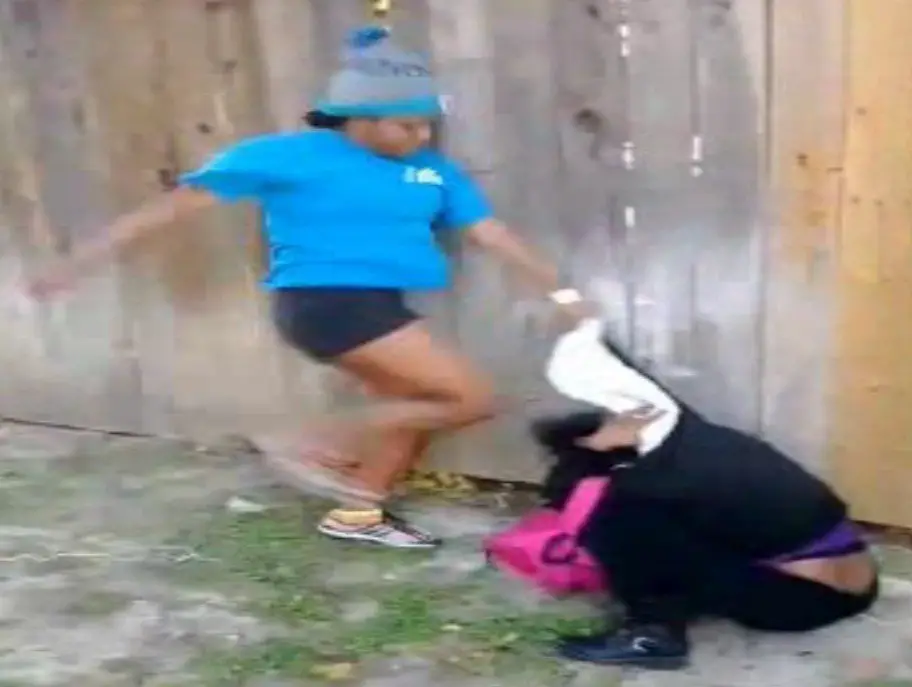 Sharkeisha Went To Jail
On a surface level, the incident could have easily been dismissed as a comedy skit, content for engagement or traffic. But, instead, it was a clear case of Assault. ShaMicheal suffered a black eye, busted lip, and other minor injuries. ShaMicheal's mother was devastated by the incident. Perhaps if their other friends hadn't filmed the incident, it wouldn't have made it to the internet. Eventually, Sharkeisha was arrested but released on a $500 bail.
Find out What Harold Henthorn has been up to and his new life in the prison here.
Where Is Sharkeisha Now?
Over the years, there have been various rumors of Sharkeisha's death. The first one claimed that she died in a hit and run. While the other one claimed she passed away in a driveby shooting alongside her friend who survived. Contrary to these rumors, it has been confirmed that she is alive. Sharkeisha currently lives in New York City and is also an Instagram model. However, she maintains a low profile in real life and on social media.
Conclusion
Just as first impressions matter because they seldom change, the content you create and consume on the internet should be carefully curated because the internet never forgets, even if people do.