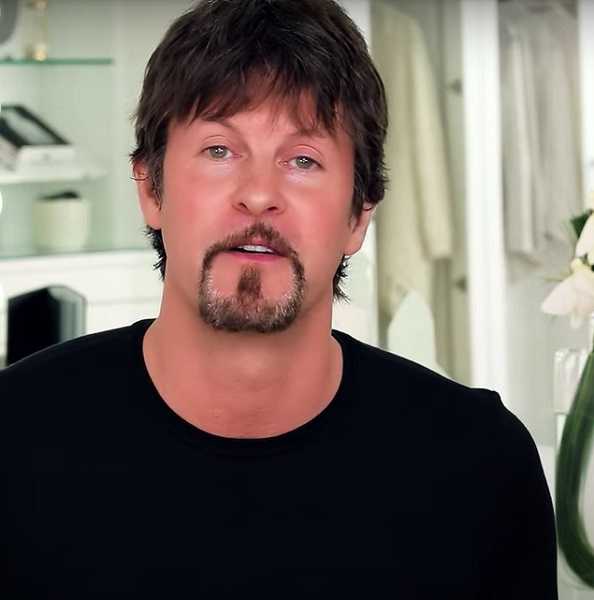 James Westbrook became famous because of his wife. It is weirdly uncomfortable to be in a relationship for 9 years and married for 2 years just to wake up one morning to realize you are divorced with your spouse on the Internet. The case was the same with Tati and her husband, James Westbrook. He became quite famous for dating Tati who is obviously the star here. He has been featured in several videos on her channel and their romantic relationship has been in the spotlight for a decade.
She is a beautiful makeup artist who started her career from zero and succeeded with just a YouTube show. Her career path will be an excellent insight for those women who know how to use palettes, brushes, and contours but are shy to share their experiences and knowledge. Hopefully, Tati will extend not only her career but her passion to her million followers.
James Westbrook is the husband of popular YouTuber, Tati Westbrook simply known as Tati. Tati is an American Vlogger, makeup artist, and stylist who rose to fame with her YouTube channel, 'GlamLifeGuru. She has ranked among the top 4 Vloggers of all time. And surprisingly enough, she's a multi-millionaire from her annual YouTube channel.
James Westbrook's Early Life and Family
Born as James Alexander Westbrook on 10th, September 1970 to his parents, Dr. Sidney Westbrook Jr. and Linda Westbrook. His parents were from Valdese, North Carolina. After his parents got married, they settled in Carolina and that was where James and his siblings – two sisters named Cheryl Fennell and Beth Robinson, respectively were raised.
James Westbrook graduated from North State Academy in Hickory, North Carolina in 1988. He went ahead to further his academics at Georgia Institute of Technology. Meanwhile, his sisters remained with their respective families in North Carolina. James, with his parents, moved to Georgia. Few years in the line, in 1994 James lost his father. He wasn't present during his demise as James was already based in Marietta while his mom stayed in Atlanta. As of 2020, James is 50 years of age about to move out with his wife.
James Westbrook Career in the Media Business
As we all know, James isn't an active user on social media. Most things we know about him came from a woman who is proud of her husband. According to Tati, James Westbrook worked in the media business and knows a lot about the industry through and through. At the inception of his career, James was the president of Magnalinx, LLC. A company that was based in Delaware and later in California and were basically manufacturers of magnetic therapy bracelets.  Unfortunately, it seems like Magnalinx LLC. shut down in 2008.
He was also the president of Hollywood Entertainment Partners Inc. more than a decade ago and the VP of Motion Pictures, a talent agency. However, Westbrook has owned various companies over the years. Tati described him as gifted. "He's so gifted with his view of how deals, contracts, business development, he's a master at it. I love his brilliant mind," Tati said about her husband.
James Westbrook and Tati's Marriage in 2017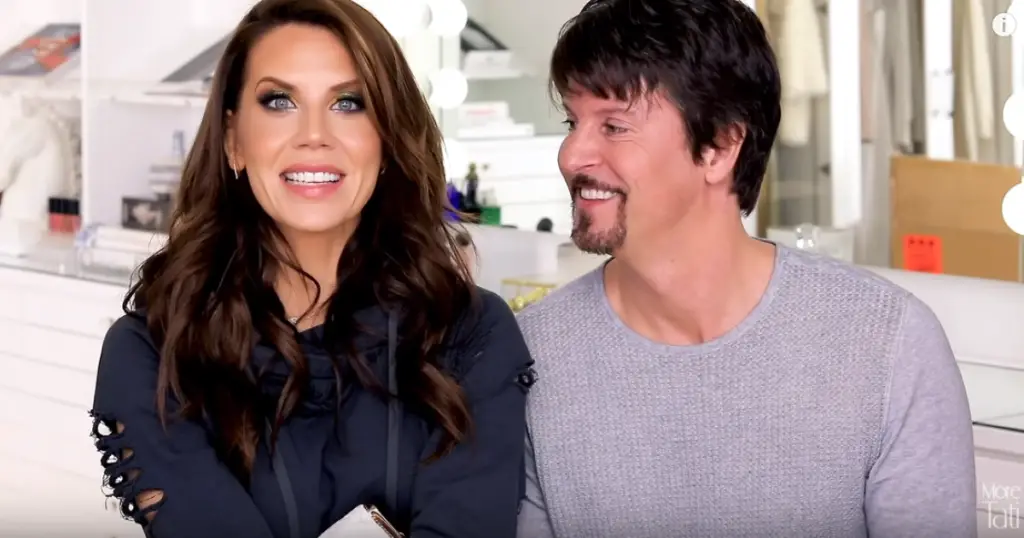 Westbrook's fame rose as a result of his romantic relationship with Tati. He isn't really active on social media and most of the information known about him was from Tati who is active with heavy followers and fan base both on twitter, Instagram, and Pinterest. She often makes posts about her husband or both of them together. And apparently she really loves her man. Westbrook and Tati have been together for nine years. And in 2019, she commemorated their nine years together.
It is amazing to have someone you love for many years and finally tie the knot. They have been together since 2010, and have celebrated many developments, achievements and milestones together, which include moving into a home together in 2013. Out of the nine years, they have been married for two years.
James Westbrook's Divorce Rumors with Tati
James Westbrook and wife, Tati woke up to the rumors of his separation with his wife. The news broke out on the internet and it was dumbfounding. Tati and James were good lovers and apparently, some fans well-wishers and followers were unhappy to hear of their alleged separation.
The public and fans were kept in the dark until Tati cleared the air. She took to her Twitter page to debunk the rumors. On the 19th of December, Tati Westbrook may be leaving her home in Los Angeles, to a new location but that doesn't mean she's leaving her husband, James Westbrook. In other words, they are not separating. They are set to move to Seattle. According to her, 'Where I go he goes. Where he goes, I go.
Having a hand In the Rumors
Indirectly she may have had a hand towards the peddling of this false and unnecessary rumor when she shared a misleading message on Twitter saying: "Ready for the next chapter." The tweet garnered thousands of speculations and assumptions from her fans. Some guessed she could be pregnant, Also, many speculated a separation or divorce from her two years of marriage.
Probably it was because she didn't specifically mention her husband's name in her announcement photo that made fans suspicious. And with the usual need for attention, blogs took it to cause hysteria. "Tati is moving back to Seattle?? I hope things are okay with her and James," wrote a follower on her announcement. Fans were basically innocent in their speculations.
James Westbrook Has a Son in the Previous Relationship
It has become public knowledge James has a son in his previous relationship. His name is Taylor and Tati has been regarded as his stepmom. You might recognize Taylor from when he featured on Tati's channel doing her makeup. Taylor was born in 1994 and his exact birth mother and day is unknown.
In addition, his biological mother is yet to be disclosed and James hasn't made any public statements about his previous romantic lover or Taylor's mom. However, Taylor now resides in Los Angeles where he's pursuing his music career.
James Westbrook Net Worth
How Rich is James Westbrook in 2020? According to Trending Celebs Now, James Westbrook's estimated Net Worth, Salary, Income, Cars, Lifestyles are worth about $1 Million – $5 Million (Approx.). There is no information regarding his assets, Cars, or Monthly/Yearly Salary.
Conclusions
Despite the popularity of his wife, James has been out of the sight of media and doing well as a husband.