What is O.J Simpson doing now? In the 1970s, O.J Simpson was a raving NFL star until his criminal record. First, he was accused of killing his wife, Nicole Brown, and her friend, Ron Goldman. Shortly after, he got roped in an armed robbery case for which he spent nine years in prison. The official became a freeman in October 2017 after receiving payroll earlier in July that year. He officially became utterly free after his parole that ended on December 6, after a court hearing on November 31.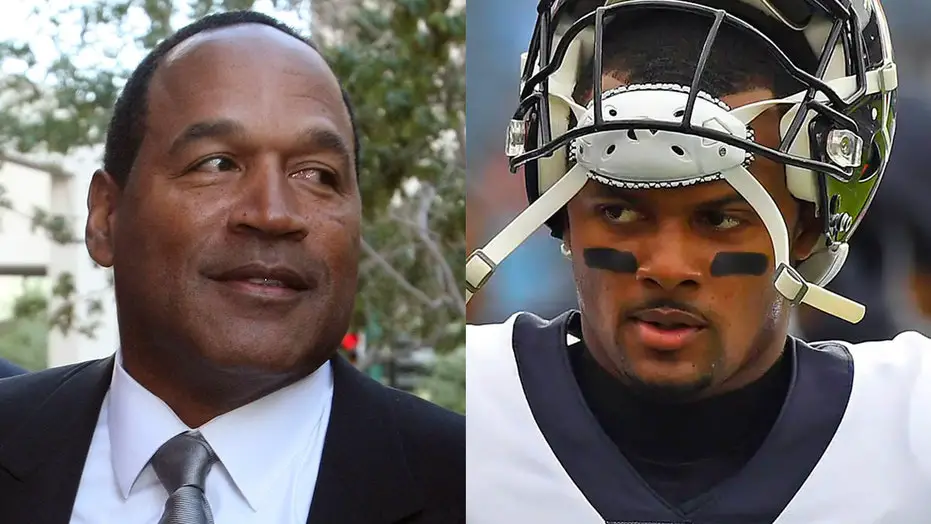 During his Glory days, he played college football for the USC Trojans. O.J. Simpson won the Heisman Trophy in 1968, which qualified him to become an NFL player. Following the gap in his football career for the time spent in prison, fans keep asking what is O.J Simpson doing now? To find out what O.J Simpson is doing now since after his release, read till the end. 
Why Simpson Spent 9 Years In Jail
Thirteen years later, he narrowly escaped the guilty verdict and was acquitted for Nicole and Rod's murders. However, O.J Simpson was sentenced to nine to thirty-three years in prison by a jury that found him guilty of armed robbery and kidnapping In 2007. This was because he stole sports memorabilia at the Palace Station hotel at gunpoint alongside a crime syndicate. During his nine years jail term, he was a model prisoner. He was very cooperative and respectful, which earned him parole that led to his early release. 
O.J Simpson Was Released Earlier After His Parole Got Approved
Luckily for O.J. Simpson, he got out of prison earlier than September 2022, the initially stipulated time for his release. This was because, in December 2021, the state board of parole approved his early release from parole. According to a Nevada Police spokesman, Kim Yoko Smith, The parole board released him on the grounds of good behavior. He said :
 "The Nevada Board of Parole Commissioners conducted an early discharge hearing for Mr. Simpson. A decision to grant early discharge from parole was ratified on December 6, 2021. The Board awarded credits in an amount equal to the time remaining on the sentence to reduce the sentence to time served."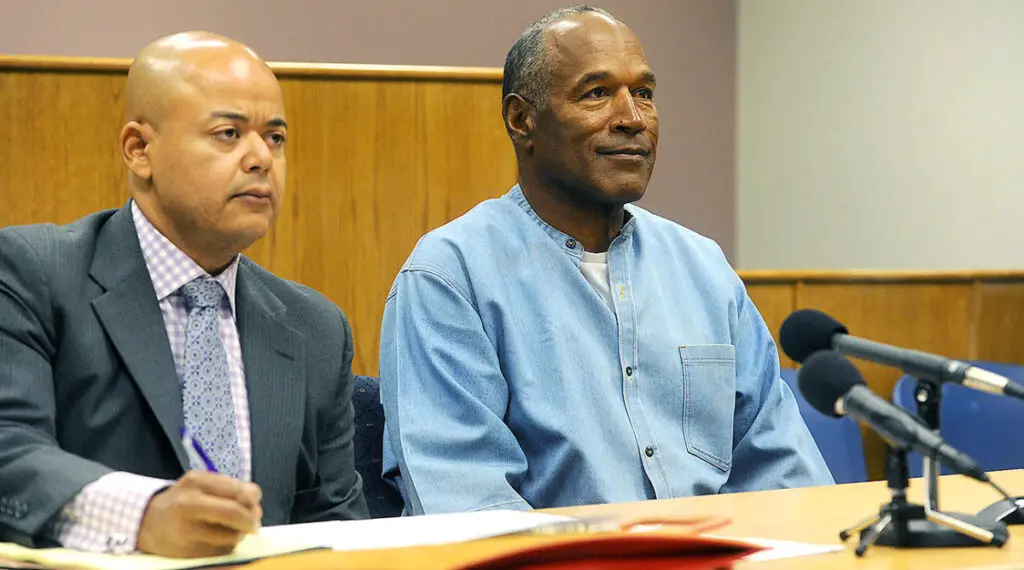 O.J Simpson's lawyer, Malcolm LaVergne, also confirmed this by stating that he is now a completely free man. He had high hopes of starting a new life in Florida, but he was banned from the state, so, he settled for Las Vegas. The Florida state attorney general wrote a letter to the Florida Department of corrections stating that "Our state should not become a country club for this convicted criminal." 
What Is O.J Simpson Doing Now, Playing Golf and analyzing Football on Twitter?
Following his release from prison and his new life in Vegas, O.J Simpson seems to be using social media a lot. He is very active on Twitter, with over one million followers. He has become famous again for wittily analyzing every move the NFL makes and fantasy football. Besides his sports foray on Twitter, O.J Simpson also enjoys playing Golf and signing Memorabilia.  
He also grants public interviews from time to time as a source of income in addition to his pension fund and social security, which is worth approximately $5 million. O.J Simpson still also receives a pension from the NFL and the Screen Actors Guild. However, his pension is safe and cannot be used to service his ex-wife's settlement debts.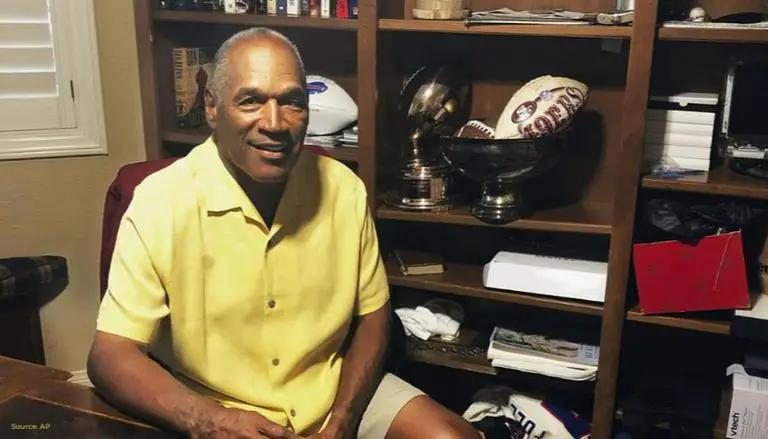 O.J Simpson In Over $60 Million Damages Debt
Exactly two years after he was acquitted for Nicole and Rods' murder, a judge awarded their families n $33.5 million in damages. To this day, judgment has not been paid and has risen to over $60 million. Recently O.J Simpson was fined indebted to pay the total amount of the damages settlement by A Nevada court. Yet, the Eighth Judicial District Court blatantly rejected his motion to end the civil judgment. 
From his point of view, O.J Simpson doesn't have a plan mapped out to pay off the debt. He insists on his claims that he lives on a pension which he barely gets by on and can't be used to pay the debt. To this end. O.J. Simpson, alongside his lawyers, is ready to fight the orders to pay and will approach the Supreme Court if it comes to it.
Even though he recently got his settlement from the Cosmopolitan Hotel, a court can order Simpson to pay part of his debt with the proceeds. His lawyer, Malcolm LaVergne, has refused to confirm the transaction. Instead, he told The Associated Press that he would petition the Nevada Supreme Court to dismiss the damages order. In his words :
 "I will be appealing both of those, and there will be motions at the trial level."
Read about Tyria Moore, the female serial killer's girlfriend, and how she gave up her lover. Was it justified? Read here 
Conclusion
We honestly wonder how O.J Simpson will pull off paying $60million damages fees if his lawyer fails to get the court to set aside the order of payment. But, on the other hand, perhaps this might serve as a lesson to him, and he will continue to be of good conduct like in prison and shun crime.