Jay Shetty is easily one of the most influential life coaches, hosts, and motivational speakers in recent times. The British author and purpose coach is famous for hosting the podcast On Purpose and also churning out amazing content on social media. Most of his content usually centers around wellness, mental health, purpose, and relationships. In 2017, he was named in the Forbes 30 Under 30 Class of 2017 for being a game-changer in the world of media.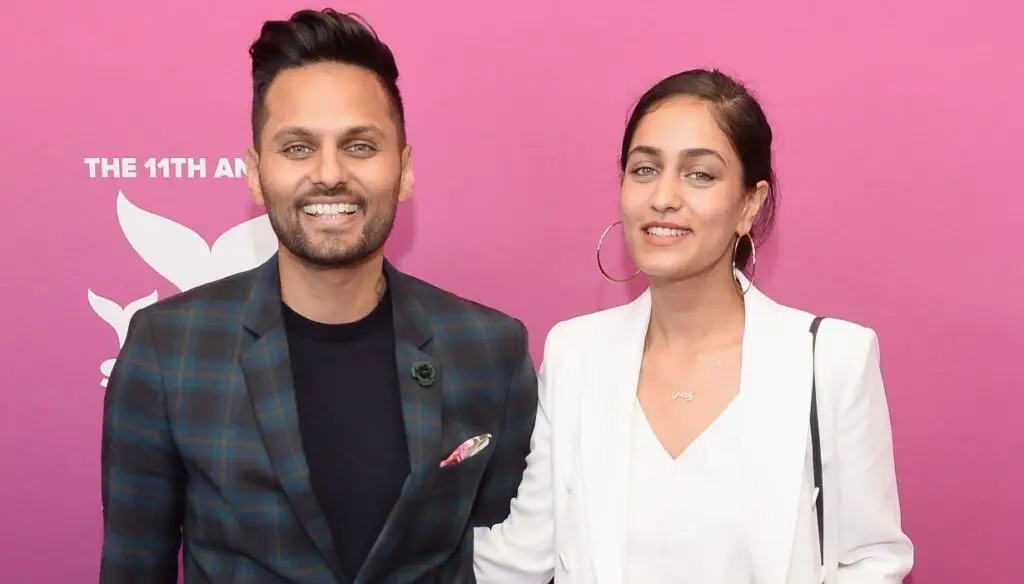 When he first launched his podcast On Purpose in early 2019, The first celebrity guest on the show was his wife, Radhi Devlukia-Shetty. The podcast has grown massively with over 64million downloads likewise his youtube channel with over 3.8million followers and  4 billion views. His wife on the other hand who is a specialist in dietetics and an enthusiast in fitness has over 90 000 followers with who she also shares healthy lifestyle tips.
A large number of the fans do not know Jay Shetty wife past surface level, in this article, we would be digging deep to bring you some in-depth facts about her.
Facts About Jay Shetty's Wife-Radhi Devlukia-Shetty
10 Quick Facts About Jay Shetty's Wife
#1. Who Is Jay Shetty Wife, Radhi Devlukia-Shetty?
Radhi Devlukia- Shetty is the gorgeous wife of motivational speaker, Jay Shetty. Born  Roshni Devlukia, on July 30, 1990, in England, UK. She grew up with her Indian parents and older sister, Deepa Devlukia who fondly called her Radhi till it stuck. She also calls her father papa ber and her mother mama bear
#2. What Does Radhi Devlukia-Shetty Do for a living?
Apart from having a cult following of over 90 000 on social media that she constantly preaches healthy living, dieting, and fitness tips to, Radhi is a specialist dietician at Watford General Hospital in Hertfordshire. She is a plant-based dietitian and an Ayurvedic medicine enthusiast.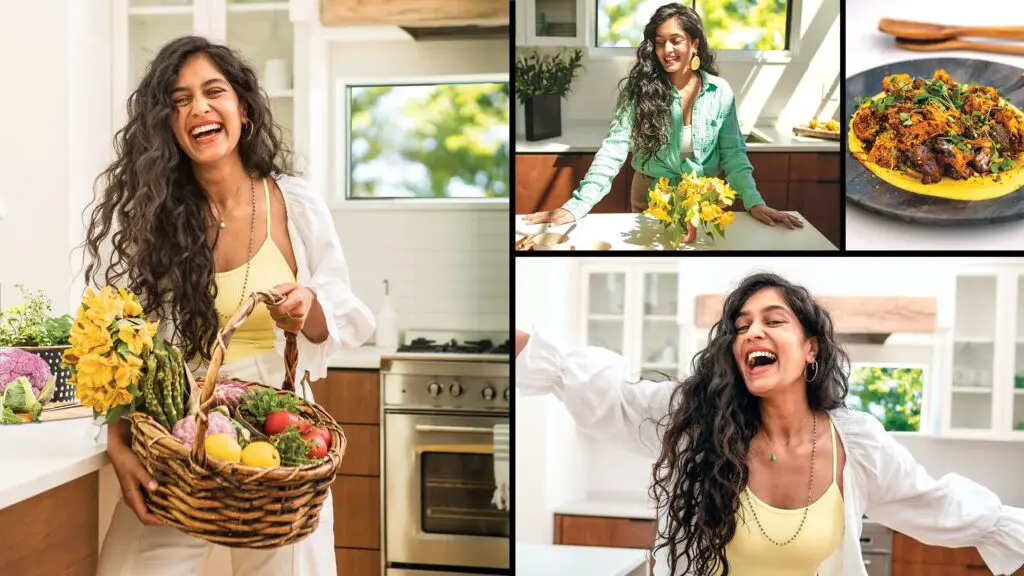 #3. Radhi's Mom Was The Middleman Between Her And Jay
The matchmaker between Rahdi and her husband was her mom as she met him first.  When Jay was in training to become a monk, he was tasked to take Radhi's mom on a particular routine. Radhi's mom instantly took a liking to Jay's personality and she gave him Rahdi's contact to get in touch with her.
#4.  Jay's Sister And Rahdi Are Friends
At the time when Radhi's mom gave Jay her number, his major focus was on his spirituality so he didn't push through with reaching out to her. Instead, he gave her number to his sister who went on to become good friends with Radhi. When they met, eventually, Jay was a devout monk who thought little of romance, Radhi on the other hand got hinged and saw him as a potential date sometime in the future. Radhi opened up about her feelings to Jay's sister who in turn told Jay and from then on, he took her seriously.
#5.  Radhi and Jay Had A Private Wedding Ceremony 
After dating for a while, they got married in a private wedding ceremony In April 2016, with just family and friends in attendance. Interestingly, The couple didn't get to enjoy their honeymoon due to Jay's busy schedule until August 2019. Radhi posted a steamy picture from their delayed honeymoon with a cheeky post that says, Thanks for going over and above for me even when you don't have to u always do." 
#6. Jay Shetty's Wife Loves cooking
Jay Shetty wife is the last child of the family and is very fond of her parents and her grandmother who she calls superstar baa. She grew up in a house filled with great cooks and draws her cooking inspiration from her family, especially her mother. Radhi revealed that her mom has a very great influence in her life on a lot of subjects. She was the one who inspired her to study Nutrition at the university.
Although after marriage she didn't want to stay far away from her family as she felt she still had a lot to learn. Eventually, They had to move to the USA. Luckily,  she met Divya Alter, the owner of an Ayurveda restaurant in New York. Radhi Devlukia includes Ayurveda in her life because it nourishes her mind and soul.
#7. Radhi Was Bullied Throughout Her Childhood
Despite coming from a loving family that took ample time to teach self-love and appreciation, Radhi found it hard to love herself at some point in her life. Growing up, she was a chubby girl and got laughed at for it. Her self-esteem and confidence declined a great deal from the bullying from her schoolmates at the time. She began to lose the sense of her identity and worried much about her appearance, at some point, she was people-pleasing in a bid to be socially acceptable but it was only causing her more damage.
#8. Meditation Beefed Up Her Self-confidence.
While she was suffering from bullying and the spiral decline of her self-esteem and confidence, she discovered The magical power of meditation. Although she grew up in a spiritual home, she never really got the nitty-gritty of spirituality until she began to meditate. Once she started meditating, she picked up from where she fell off earlier, she began to feel her self-love again, her self-esteem and confidence peaked drastically and she unlocked strengths she didn't know she had prior to.
#9. Radhi is a Hindu Faithful
Radhi is from a devout Hindu family. She is very intuited with her spirituality and has a mentor called Radhanath Swami. She loves spreading her knowledge about spirituality, her major aim is to spread positivity and love throughout the whole world.
#10. What Is Jay Shetty Wife Net Worth?
While Jay Shetty's wife's net worth is still under review, it is known that her husband holds an estimated net worth of $3million. 
Brendon Urie
After waiting for 8 long months to get things rolling with his wife, find out if they are still together here
Conclusion
Jay Shetty and his wife have been happily married for 5 solid years. Regardless of their busy schedules, they still make time for each other.  Also while it looks like they are very active on social media, not so much about their personal life is known.