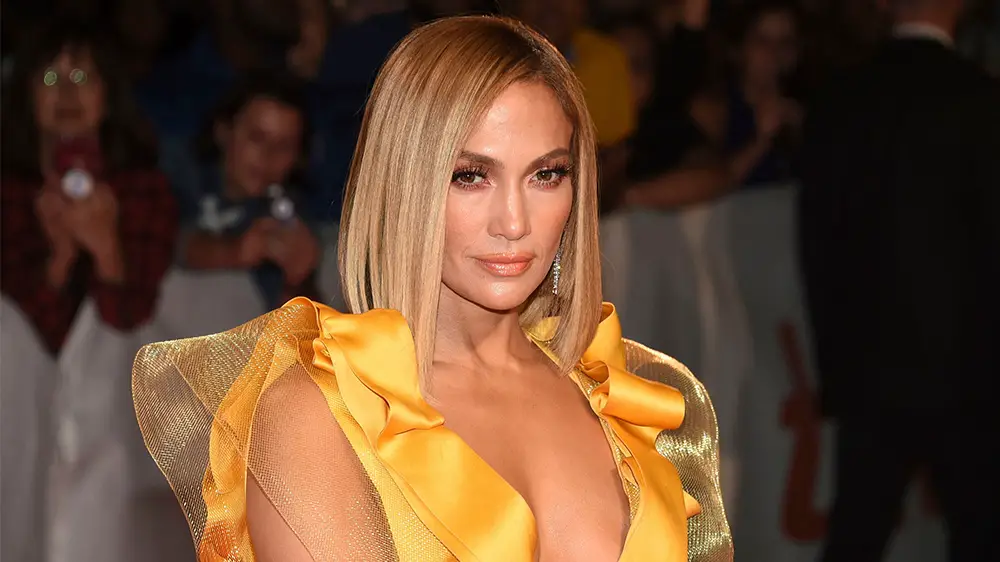 Only a sizeable number of celebrities have enjoyed crossover success in both Hollywood and the music industry. Jennifer Lopez is one of the few to have achieved this incredible feat and many people attribute it to her physical appearance as well as her talent. So, fans want to know about the measurement of Jennifer Lopez and her full body statistics.
J.Lo as she is often called not only ranks as one of the highest-paid actresses in Hollywood, but she is also the highest-paid Latina actress in the history of Hollywood making up to $15 million per film role.
Also, when we consider her modest background, Lopez's success story is worth our attention. So, join us to uncover all the background stories responsible for Jennifer Lopez's success, including her body measurement.
Fast Facts About Jennifer Lopez
Before we look deep into Jennifer Lopez body measurement and other details of her life attributable to her success, here are quick facts you should know about the Hollywood star.
Early Life of Jennifer Lopez
Jennifer Lopez christened Jennifer Lynn Lopez, was born July 24, 1969, in Bronx, New York, USA. She was born into a Puerto Rican descent and is the middle child of her parents. She had to learn how to live sparingly from day one because her parents' salaries could only cater to their basic needs.
J.Lo gained a lot of inspiration while growing up from her parents. Lopez's parents emphasized the importance of hard work and having a good work ethic to their children.
At the age of 5, Jennifer Lopez was already taking lessons in both singing and dancing and at 7, she started performing.
The Beginning of a Flourishing Career
Jennifer Lopez made her acting debut at age 16 with a small role in the 1986 film My Little Boy, but she gained recognition in 1990 when she won a national competition and earned a spot dancing on Fox's comedy TV series, In Living Colour as one of the Fly Girls dancers.
Following her departure from the show in 1993, Lopez turned her focus to acting, first in several short-lived television series and then in movie roles.
Jennifer Lopez Full Acting Career
Lopez's first feature film was the critically acclaimed Mi Familia in 1995.
J.Lo had her big break in 1997 when she was chosen to play the title role in Selena, a movie of the Tejano pop singer Selena Quintillana-Perez, who was killed by a fan in 1995. Lopez earned widespread praise for her performance, including a Golden Globe nomination. In that same year, Lopez also starred in Anocanda and in Blood and Wine.
The success of Lopez's 2001 romantic comedy, The Wedding Planner, helped cement her status as not only a talented actress but one that is bankable. It was her first attempt at the genre and it was simply amazing!
Other movies under J.Lo's belt include Monster-in-Law (2005), The Back-Up Plan (2010), The Boy Next Door (2015), Second Act (2018), Hustlers (2019), and a host of other movies.
Jennifer Lopez Music Career
In 1999, Lopez decided to veer into pop music with the release of her debut album, "On the 6." Much to the surprise of critics, the album quickly went platinum and sold over eight million copies worldwide.
Her second album, 'J. Lo', was released in 2001. The album sold more than 270,00 copies in its first week. The simultaneous release of her second album and The Wedding Planner made Lopez the first person in history to have a number one album and film in the same week.
Never relenting, Lopez released her third studio album, This is Me… Then, in 2002. The album spawned massive hits such as Jenny from the Block and All I Have. She sold more than 2.5 million copies in the US.
In 2007, her fifth studio album, Como Ama Una Mujer, received the highest first-week sale in the United States for a Spanish album and the highest digital sales.
J.Lo Failed Marriages
It appears J-Lo is a hapless romantic. Her willingness to fall in love over and over again is something we must applaud.
Over the years, Lopez has been involved in a series of high-profile relationships, of which three led to marriage.
Just before her big break in Selena (1997), Lopez fell for and soon married Cuban waiter Noa in February 1997. However, their union did not last, and the pair divorced just under a year later.
Noa planned on releasing a tell-all book, but Lopez sued him, and in August 2017, a court injunction forbade him from "criticizing, denigrating, casting in a negative light or otherwise disparaging" his ex-wife.
In September 2001, Lopez met her second husband, backup dancer Chris Judd, while filming her Love Don't Cost a Thing music video. Just like her first marriage, Lopez separated from her husband barely a year later in June 2002.
In 2002, Lopez and actor Ben Affleck began dating after meeting on the set of Gigli. The duo fell in love and became engaged in November 2002, sadly, the couple called off their engagement and split in January 2004.
Shortly after her split with Affleck, Lopez began seeing Marc Anthony, whom she'd collaborated with in 1999 for their song No Me Ames. The two got married a few months later in June 2004.
In February 2008, the couple welcomed their twins, Max and Emme. However, they announced their divorce in July 2011 due to irreconcilable differences.
Flings?
J.Lo also had a short fling with Drake in 2017. The rapper and Lopez first connected backstage in December 2016 after he attended her All I Have show.
Drake pulled out all the stops while the pair dated, reportedly decking out an L.A church for a makeshift winter Wonderland-themed prom where they were "crowned" king and queen. In February of 2017, however, they called it quits.
Alex Rodriguez: Jennifer Lopez New Man
Lopez appears to her found her perfect man in Alex Rodriguez. The couple was first spotted together in 2017, and in March 2019, two years later, they announced their engagement.
Alex Rodriguez is a 44 years old former Major League Baseball player. Although he is younger than Jennifer Lopez, their relationship is going really well.
Rodriguez also has two daughters, Natasha (14) and Ella (10), from his five-year marriage to former psychology teacher, Cynthia Scurtis. The couple revealed that their kids get along so well, and that they've become close siblings.
The duo had to indefinitely postpone their wedding due to the Coronavirus pandemic. They had originally planned the wedding for the summer of 2020 in Italy, but due to safety and health concerns, they've had to hit the pause button.
Body Statistics
We're here at last! You may know what Jennifer Lopez looks like, but do you know her body measurement? Here's everything you need to know about J-Lo's body statistics.
Jennifer Lopez Net Worth
Jennifer Lopez is estimated to worth $400 million. Forbes reports the star has made $47.5 million already in 2020.
In addition to music and movies, Jennifer Lopez has made her fortune from various endorsement deals. Lopez has also struck deals with Versace, DSW, Quay sunglasses, and she owns a fragrance line.
In 2018, she earned over $100 million after playing her final shows at the Zappos. She tacked on another $55 million in 2019 ticket sales for her world tour.
The multi-talented Jennifer Lopez also produced and starred in the 2019 film Hustlers which checked out big.
Asides Jennifer Lopez body measurement and net worth, one last thing you need to know is that she is very fashionable. Check her out on Instagram!
Conclusion
Jennifer Lopez has lived a storied career, and right now, she has found the perfect balance between family, love, and her career. While she may not go into anything really big at this time, we are excited that you now know the full body measurement of Jennifer Lopez and her latest boyfriend. It would be nice if she can have another marriage that would stand the test of time.