Apart from being very active on social media with a cult following, Jujimufu is a bigshot in the American weightlifting scene. He came to the spotlight with his impeccable performance on the  11th season of  America's Got Talent. Jujimufu is very talented and passionate about his craft, he brands himself as an Anabolic Acrobat. One of the big break moments that garnered followers for him on social media was when he posted a video of himself lifting 100lbs in mid-air splits between two chairs.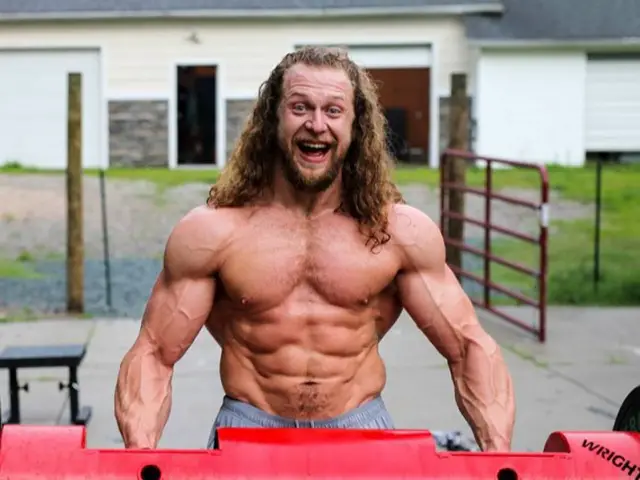 Regardless of how famous he is with fans scattered all over the globe, not so much is known about him by these fans. This is why in this article, we would be revealing some top facts like who Jujimufu wife is, his net worth, and a host of other interesting things about the weightlifter we bet you didn't know.
Quick Facts About Jujimufu 
Brief Bio About Jujimufu
Jujimufu's birth name is Jon Call, He picked the monicker Jujimufu when he was fourteen years old. He wanted a username for AOL messenger, but all the names he wanted were already taken. Out of frustration, yelled out Jujimufu, and since then it has stuck with him 
 Jujimufu was born on December 9th, 1985, in Huntsville, Alabama, in the United States. He grew up with his parents,  James and Gloria Call, and his brother to Courtney Ratliff and Matt Call. 
His father is also a fitness enthusiast. Despite being a typical teenager who  Growing played video games and did what teenagers do, he soon got bored of these other activities and looked for something more challenging when he stumbled on weightlifting.
Jujimufu's Career
Jujumufu's career began with  One of his friends, who had a black belt in Taekwondo at the time. His friend introduced him to Taekwondo when he was just 13 years old. He began the training, which served as a big push that got him into the gym. 
His career peaked fully in 2002 when he set up a website called tricktutorials.com. He used to teach his fans how to do tricks and combine them with bodybuilding. Jujimufu became famous after a robust performance on the 11th season of America Got Talent show.
Although he only got to the second round, his physique got him a swift pass into the modeling industry. He sealed numerous underwear commercials and advertisement deals and modeled for several fitness magazines. Jujimufu also worked with some high-profile clothing and wristwatch brands.
Apart from his successful weightlifting career, Jujimufu is also an author. He has written two books titled Legendary Flexibility and Train 365. He is also a business owner alongside his friend Tom Boyden. They founded various businesses which are doing exceptionally well, sadly, they split up on the 19th of March, 2021. The weightlifter is a founder of Acrobolix – a mixed technique combining acrobatic moves with bodybuilding.
What Is Jujimufu's Net worth?
Jujimufu has carved a niche for himself with his weightlifting talent and is making big waves in the industry. He holds an estimated net worth of $1million. The major sources of his income are his weightlifting career, his chain of businesses, the sales of his books, and his youtube channel that rakes in approximately $7k – $111.8k annually.
Who Is Jujimufu Wife?
Jujimufu is obviously an eye candy with his well-chiseled abs and gigantic muscles. Lots of fans especially females are very curious to know who Jujimufu wife is, or perhaps if he isn't married and they can shoot their shots.
Looks like no shots will be shot as the weightlifter is happily married to the gorgeous Sam call. Jujimufu wife is also a fitness enthusiast as they both met in the gym in 2005. They started dating almost immediately they met till they eventually got married in 2016 and have been waxing stronger in love ever since then.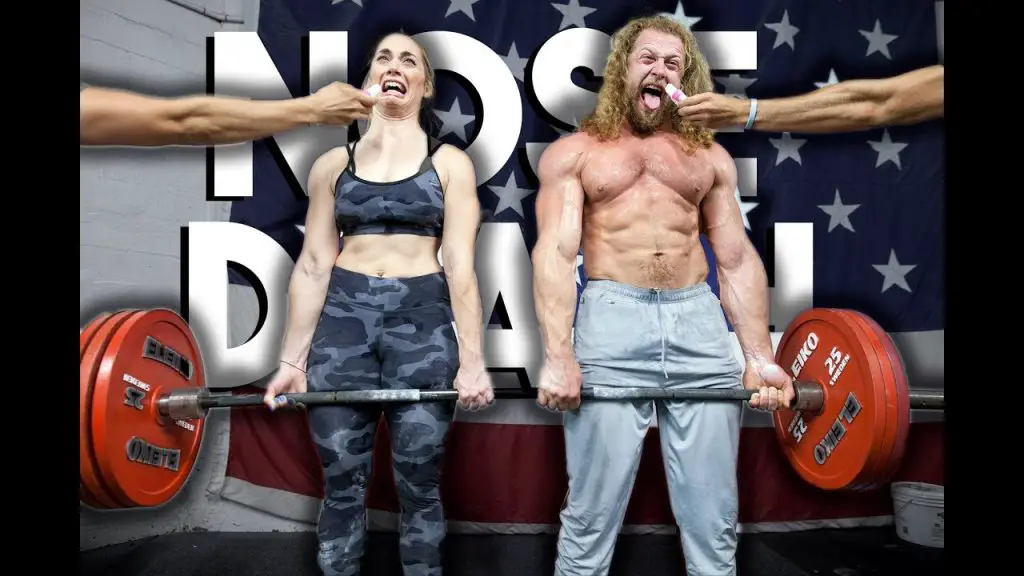 Jujimufu's Body Measurements
Jujimufu has a very solid physique. He looks like he stepped out from a fitness magazine with his 5 feet 11inches and 107kg frame. He does a maximum lift of 650 pounds deadlift, 405 pounds bench press, and 550 pounds back squat to keep fit.
Jujimufu Is Active On Social Media
Before his big break on the 11th season of America's Got Talent, Jujimufu's career began with social media and he has maintained the same energy by staying active. He has a cult following of 1.7 million followers on Instagram and 1.3 million subscribers on his Youtube channel. His social media presence has been very instrumental to the growth of his career and his enormous fanbase. You can check him out on Instagram: @jujimufu  and YouTube channel: @Jujimufu.
Is Jujimufu On Steroids?
Well, if nobody talks about you, you're most likely dead or a nobody. In Jujimufu's case, he's alive and one of the greatest weightlifters in America, you can't imagine the amount of talking that goes on about him. There have been lots of rumors and speculations that Jujimufu is on steroids. some even went as far as outrightly questioning his solid physique. 
Although we can not exactly tell if these rumors are true and Jujijmufu is indeed on steroids,  however, we know that he doesn't joke with his diet. He maintains a healthy diet just like every generic bodybuilder. His diet plan includes six meals daily. He consumes a lot of protein and carbohydrates with minimal fat. His Protein, Carbohydrate, and Fats (PCF) ratio is 40:40:20. 
Conclusion
The likes of Jujimufu will always serve as an inspiration. A constant reminder that we can do anything and be anything as long as we put our minds and hard work into it. It also goes a long way to show the influence of social media in either making or mering things or individuals.