There is only one person who can boast of honours with Michael Schumacher, and that person is Lewis Hamilton. A large percentage of people believe that if Michael Schumacher health had not deteriorated as a result of the unfortunate accident he had, no one would be able to touch Schumacher. But it is a cold world, isn't it? And things that we do not plan for happen to the best of us. In this article, we will explore the life of the former German racing driver and the unfortunate accident that almost claimed his life.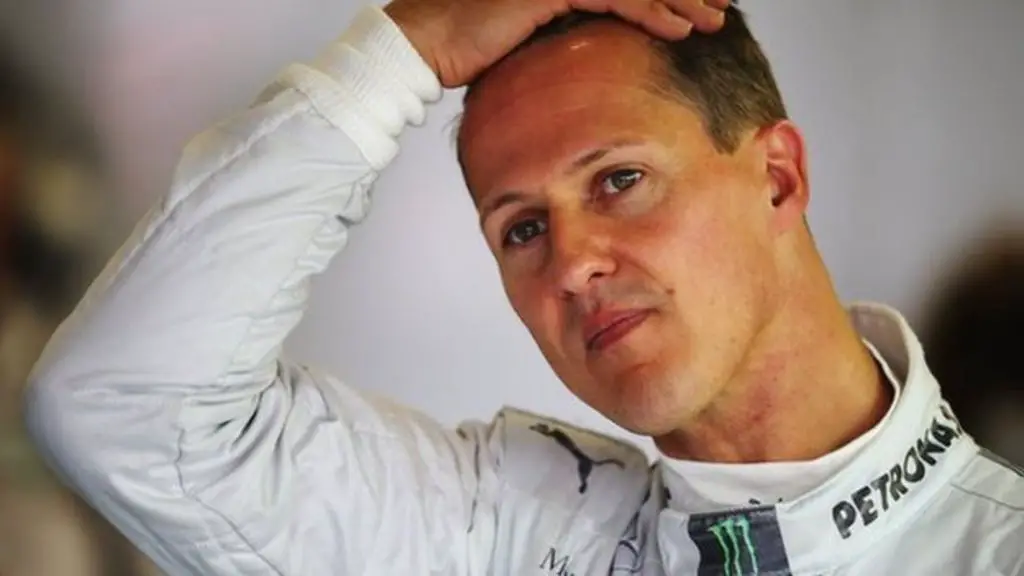 Quick Facts About Michael Schumacher
Noted for his never say die spirit while he was a Formula One driver, Schumacher always pushed his car to the limit for sustained periods during competitive races. Interestingly, he wasn't the only one from his family who did car races. His brother, Ralf, also was a race driver and together, they finished on the podium on more than one occasion. On the occasions where they finished first and second in the same race, they became the first siblings in Formula One to accomplish the feat. 
The Early Life of Michael Schumacher
Schumacher was born in the West German town of Hurth, North Rhine-Westphalia. He was born to Rolf Schumacher, who was a bricklayer and Elisabeth Schumacher, a track canteen operator, on January 3, 1969. Right from his younger years, Schumacher was already a fan of pedal karts. Pedal kart is made by pedalling a carriage that can seat one person. For Schumacher, he was lucky that his father discovered his love for driving, so he helped him add a motorcycle engine. But as a young boy, he crashed the kart. Seeing that he wouldn't stop whining about another one, his parents registered him at a karting track. He became the youngest member of the karting club at six. At that same age, Michael Schumacher won his first championship.
According to laws in Germany, a driver needs to be at least 14 years old to get a kart license. But, Michael Schumacher's father had other ideas. He helped his son get a kart license at age 12 from a neighboring country, Luxembourg. Later, he got his German license after he won the German Junior Kart Championship. Sometime in 1988, Schumacher's name became a nationwide delight after he won the single-seat car racing Formula Konig series. In 1989, he joined Will Weber's WTS Formula Three team. 
Michael Schumacher's Formula One's Career
One character that is synonymous with Michael Schumacher is his ability to produce fast laps in the most important moments in a car race. His ability to push his car to the extreme at sustained levels is second to none. It is why today, he is regarded as one of the biggest names when it comes to Formula One. One key record that today's Formula One drivers find it hard to break is his almost unbeatable records in wet conditions. For the record, Schumacher won 17 out of 30 races in wet conditions. It is almost like he mastered the art of racing in wet conditions. Sometimes, his opponents consider him unbelievable when he is at the wheel. Such was his greatness in wet conditions that he earned the nickname Regenkonig, which means "rain king". 
Today, Formula One is popular with the German people because of Michael Schumacher. Germans barely see the sport in the light of soccer. It can be argued that the recent Formula One stars like Sebastian Vettel became what they are because of the influence of Schumacher. It is why when Michael Schumacher health condition deteriorated, the whole of Germany was on their toes, praying for a miracle. 
Michael Schumacher is The Greatest Formula One Driver of All Time– Sebastian Vettel.
Sebastian Vettel in his own right is a legend. In one of his interviews in 2020, he named Michael Schumacher as the greatest Formula One driver of all time. Even though Schumacher retired in 2006, he was still actively involved in the sport. 
Michael Schumacher Return From Retirement 
In 2010, just three years before the unfortunate incident that led to speculations about Michael Schumacher health condition, he returned to the sport. He returned after taking a four years break. Schumacher's return was at the Bahrain Grand Prix. He finished behind teammate Rosberg. This caught the attention of many who believed that he might be past his best. That season, however, Schumacher finished in the ninth position with 72 points. It was the first time since he started to race in 1991 that he finished a year without any win, podium or fastest lap. 
What Caused Michael Schumacher Health to Fall Apart?
The world was made to stand still when Schumacher had an accident that almost claimed his life. It happened on December 29, 2013. Schumacher was out with his then 14-year-old son Mick. They were descending the Combe de Saulire just below the Dent de Burgin in the French Alps when he fell and bit his head on a rock. If he didn't wear a helmet, perhaps, we would be talking about his death now. He was saved by medical personnel who airlifted him to the nearest hospital. He was made to undergo two successive surgical treatments. The effect of the fall warranted that he was out into an induced coma. For several months, he lost consciousness till June 2014. 
Taylor Swift parents
Taylor Swift may be one of the greatest artists in the world, but do you know the role of her parents? Are her parents still together? Find out here
How is Michael Schumacher Health Now? 
Schumacher left the hospital in September 2014. He was brought to his residence to receive proper rehabilitation. In November 2014, it was reported that Schumacher was paralysed. According to his physicians, he couldn't speak and had issues remembering stuff. 
In June 2019, six years after the accident, reports say, the legendary car racer struggled to talk but showed signs that he was getting better. 
Michael Schumacher health has improved a lot even after so many medical reports suggested he might not make it. 
Is Michael Schumacher Married?
Michael married Corrina Betsch in 1995. They are blessed with two children; Gina-Marie Schumacher and Mick Schumacher. Schumacher is always private about his life. It is why we do not have full information on how his love life started. His son, Mick is also a race driver, likewise his brother, Ralf, nephew David and stepbrother, Sebastian Stahl. 
Conclusion
The world waits for Michael Schumacher health to return to normal. But, we cannot doubt that Schumacher survived death and that's very important. Hopefully, he gets better and becomes the bubbling Schumacher we are used to.