If ever you are looking for anyone who can tell adult jokes without a flinch and with the greatest humor you can think of, then, look no further than Nikki Glaser.
She is so good that she was listed as number 8 on Top Ten Emerging Comedians of 2008. Yeah, she is that solid.
With her adult jokes, you would think that she is that into sex and all, but she once revealed that the more she talks about sex, the more unappealing it becomes to her.
For her fans, they want to find out who Nikki Glaser boyfriend is and they would not miss it at any point to ask her about it.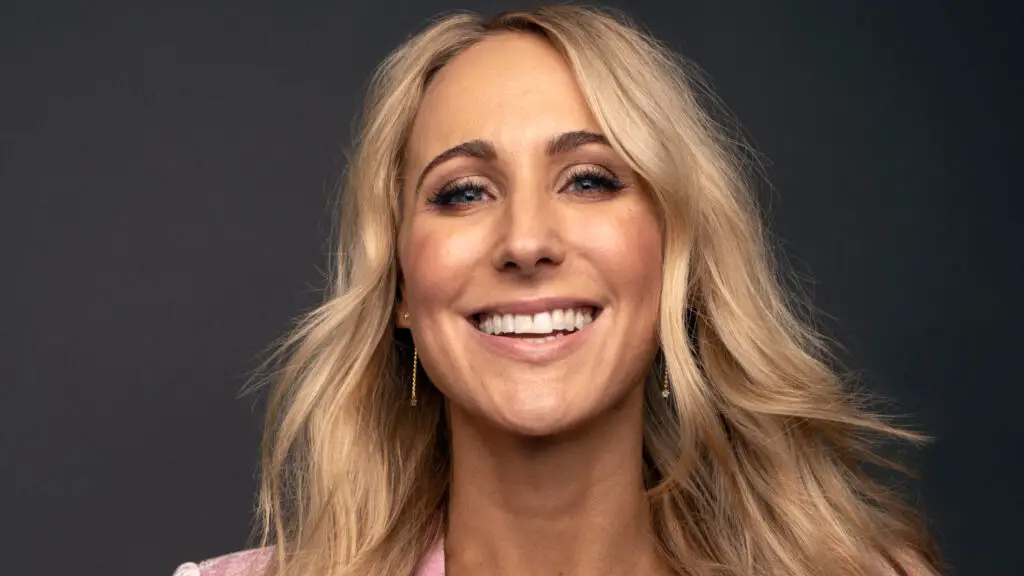 Quick Facts About Nikki Glaser
As a stand-up comedian, she is required to travel a lot and with that in mind, it means she is bound to meet many people, some she would fall in love with and others, perhaps share a drink or a joke with.
In simpler words, Nikki Glaser has involved herself with many boyfriends, some comedians like herself, others well, find out here yourself as you read further.
In this article, we would look at the timeline of all the boyfriends she has had. So, one by one we are going to look at who Nikki Glaser boyfriend was at a particular point in time. 
Who is Nikki Glaser?
Nikki Glaser is a bundle of many talents. A podcast host, actress, radio host, television host, and most importantly she is a popular American stand-up comedian. With a show on Comedy Central, you know she is the big deal.
By the way, the name of her show is the television series Not Safe With Nikki Glaser and it premiered on February 9, 2016. It still runs today. 
Glaser was born on June 1, 1984, in Cincinnati, Ohio, United States of America to Julie E and Edward J. Glaser. She is of German and Irish descent. As a young girl, she attended Kirkwood High School, then proceeded to the University of Colorado Boulder. But she later transferred to the University of Kansas where she finished with a degree in English Literature. 
Early Career of Nikki Glaser
Nikki first discovered she was funny when her family laughed hard at her jokes in her formative years. By the time she was 18, she had started standup comedy performances. Since then, she did not look back.
Her excellent delivery of jokes has seen her perform stand-up on The Tonight Show with Jay Leno, Conan. Her first feature stand-up comedy special came on Comedy Central on April 9, 2016, which was a success. Subsequently, she premiered her second on Netflix on October 1, 2019. 
Is Nikki Glaser a Podcast Host?
Nikki Glaser has a podcast titled You Had To Be There and she has between 2011-2014 hosted a podcast with comedian Sara Schaefer. Sometimes in 2015, Glaser also appeared on Giant Bomb's podcast, the answers where she spoke about her subjects. 
Glaser also in 2016, hosted the podcast to her Comedy Central show Not Safe with Dan St. Germain and Brian Frange. The first episode of Nikki Glaser's podcast released on March 22, 2021, is hosted by Glaser and is co-hosted by fellow stand-up comedian Andrew Collin. 
Is Nikki Glaser Addicted to a Substance?
Not until 2012, Glaser was addicted to nicotine. She has however been sober since 2012. She credits her recovery to the writing of Allen Carr. 
Who is Nikki Glaser Boyfriend?
The year is 2021 and there is no Nikki Glaser boyfriend. The uncensored comedian doesn't seem to have any romantic relationship at the moment but before now, she has had multiple boyfriends who, with some, she found out she couldn't marry.
Her first time mentioning that she was single was in 2020 on her appearance at the Conan O'Brien talk show. Let us look at all the flings she has had in time past. 
A List of all Nikki Glaser's Boyfriends
#1. Nikki Glaser and Pete Lee
Nikki claims that her first love was Pete Lee who also is a comedian like her. They have come a long way and fell in love with each other only that it didn't last.
In fact, Glaser said she was 30 when she fell in love with Lee while they were doing a guest set. But at the same time, Lee had a girlfriend and so, the relationship didn't work as Lee preferred to remain with his partner. 
#2. Dan Soder Dated Nikki Glaser
The two comedians found themselves entangled with each other. It looked like it was going to blossom but alas, it was a short-lived one. Soder would then move on with TV actress Hannah Berner. However, his relationship with Berner didn't work out. Currently, Soder is in a relationship with Katie Nolan. 
#3. Nikki Made Out With Mike Recine
Sometime in 2010, Mike Recine and Nikki Glaser. Recine, a comedian as well, was in Atlantic City with Glaser and they got hooked on each other. Even though it was a one-time thing, Recine once lamented in one of his podcast shows that he wanted to marry her. But Nikki wasn't into him and she flew off to St. Louis after the fling. 
#4. Bobby Bones Hooked up With Nikki Glaser
In the 27th season of Dancing with The Stars, Nikki Glaser was a guest and in no time she had a fling with the radio personality, Bobby Bones. She talked about it at The Howard Stern Show. According to her, every celebrity who participated in the show became intimate with each other. 
#5. Who is the recent Nikki Glaser Boyfriend?
For a few years, Nikki dated Chris Convy, a TV producer. The rumor started in 2016 when the two were seen cozying around during the premiere of "Not Safe With Nikki Glaser." Glaser would later confirm in an interview with The Washington Post in August that Convy was her boyfriend.
No particular date is put to when the two started dating. Anyways, in 2016, the sizzling romance ended and Glaser confirmed in an interview with Buffalo News. 
Conclusion
Nikki Glaser has had her problems with relationships but her career is going on strong and that's a plus for someone who is often misunderstood because of her uncensored adult jokes.