You don't get to have comedians that are effortlessly as funny as Sal Vulcano. They don't come in that package these days. But, you can't listen to Sal crack jokes, and you are not reeling with laughter; we daresay it is impossible. Yes, he is that funny. Not many comedians can make reality so funny as Vulcano does. It is almost surreal. But, Vulcano didn't just jump out of the blues; he has, over the years, worked his way to the top. There are so many talented people in the United States, but few have made it to the big stage and remained there for years; Sal Vulcano is one of those people.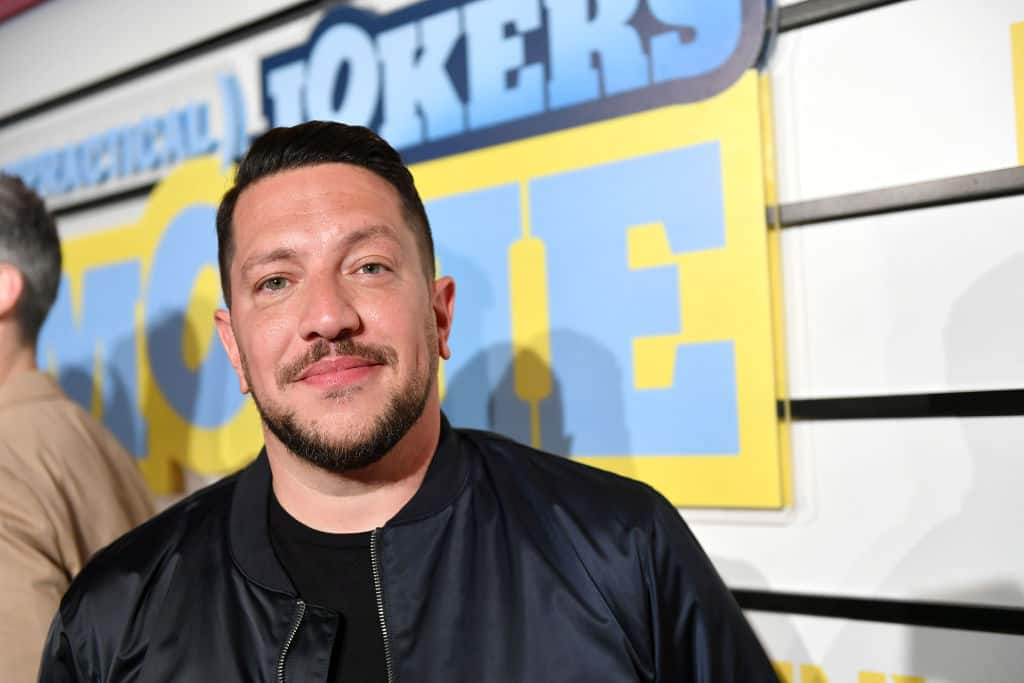 Many know Sal Vulcano as a member of the comedic group Impractical Jokers, which has members like Mike Boccio, Joe Gatto, James Murray, who make up the fantastic four. Interestingly, they all met in high school and grew up performing comedy together. The kind of comedy they do is referred to as Improvisation comedy show; it is a rare form of comedy where they go out to the streets and try to play pranks on unsuspecting people with hidden cameras. Over the years, since the beginning of the show in 2011, the show Impractical Jokers has grown to have thousands of fans across the world. 
We will be examining facts about Sal Vulcano and deepening into his life and how he has grown to become what he is today. 
1. Sal Vulcano Is Also An Actor
Many do not know that Vulcano acts. While he is more renowned for his comedy, the light brown-haired comedian also acts. Some of the movies he has featured in include; 12 Monkeys, Bones, Spider-Man: Far From Home, Conan (he featured in two episodes of the television series, the first time in 2014 and the second time in 2017). He has also made appearances in Apocalypse Now, Later, Whichever's Good For You. There are also shows the talented comedian has featured on. Some of these television shows are some of the biggest in the country. They include; The Price is Right, The Nightly Show with Larry Wilmore, Late Night With Seth Meyers, Good Day New York, Watch What Happens Live With Andy Cohen, etc. 
2. Sal Vulcano Formed His Comedy Troupe With His High School Mates
The Impractical Jokers is made possible by a group of men who knew each other from high school. They drew closer because of their relativity in drama and improv. They are called the Tenderloins, comprising James Murray, Joe Gatto, Mike Boccio. The four all met at Monsignor Farrell High School in New York. They just found a connection and flowed, and today, they are better for it. 
3. Who Are Vulcano's Parents?
Vulcan was born Salvatore Edward Anthony Vulcano on November 6, 1976, in Staten Island, New York City, United States of America. His parents are Sal Vulcano Sr. and Dianne Fernandez Vulcano. There is not too much information on his parents' professions, but they were supportive of his dream to become a comedian. Unfortunately, his parents divorced when he was very young, so he didn't have one of his parents with him while growing up. 
4. He Has Siblings
Sal Vulcano has three sisters, one of which is an actress. Vulcano's sisters are Kelly Ann, Diana, and Jenna. The latter has appeared in several episodes of Impractical Jokers. If the other siblings are famous, the answer is no. They live life on a low-key and do not usually want to be at the mercy of the media's cameras. 
5. Vulcano is Of Multiple Descents.
His face suggests that the man is not wholly American and must have ancestors from different origins. Well, Sal Vulcano has Cuban, Italian, and Puerto Rican ancestry. It doesn't mean that he understands the languages of these countries. It just means he is connected to these countries by his parents.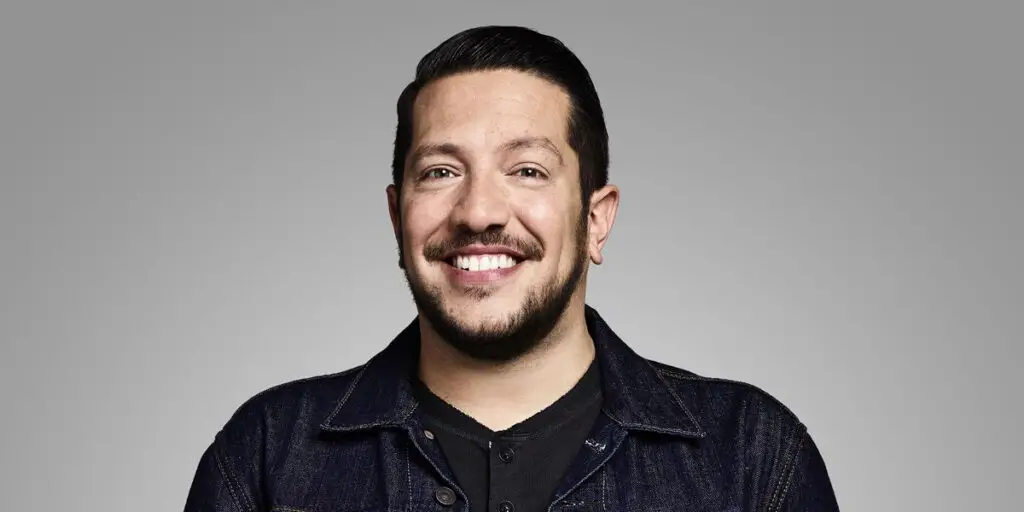 6. He and His Friends Run a Podcast Show
Aside from Impractical Jokers' television show, the comedy troupe has a podcast show called The Tenderloins. The show has gathered a lot of attention from podcast lovers worldwide. You can read about them here. 
7. Is Sal Vulcano Gay?
You would struggle to find bits of information about Sal Vulcano's private life as he is very keen on making his personal life remain personal. Some time ago, Vulcano came out to confirm that he was gay. However, he would later say he did that to support his gay friend Murray who was on the show. There is absolutely nothing, not even crumbs, that suggests that he is in a relationship with anyone. He is likely in a relationship but boy, how has he covered his tracks so well?
8. Sal Vulcano Lost Weight
Today, Vulcano is said to weigh 83 kilograms. But before this weight, he was bigger than this. Over the years, we see how the comedian gradually loses weight. We do not know his reasons for losing weight that is so obvious to the eyes, but he has lost a lot of weight, and while it is a good thing because being obese is not healthy, fans are worried about his huge weight loss. As it stands, Sal Vulcano is healthy, and there is no sign of him looking otherwise. 
Read everything we know about Cristiano Ronaldo here. After his breakup with his ex-girlfriend, something died in him. Read here
9. Vulcano Fears Cats
People have phobias for everything. For Vulcano, it is his phobia for cats. According to the comic, his fear for cats started when his neighbor's cat attacked him severally. Since then, he has had a morbid fear for cats that has grown over the years. Many may say cats are gentle pets and are some of the most lovely pets to own; Sal Vulcano may disagree with this notion; for him, his cat story is different. Not only does he have a fear for cats, but he also has a fear of heights and germs. Such an exciting personality that. 
10. Sal Is An Ordained Minister.
Did it shock you? Sal Vulcano isn't just a comedian; he is also an ordained minister. While many see him as a comic, it is interesting that he also has a fascinating side. Interestingly, he was the officiating minister for Joe Gatto's wedding. 
You can read about Jimmy Fallon here. He is one of the most successful comedians out there, how did he get there? Read here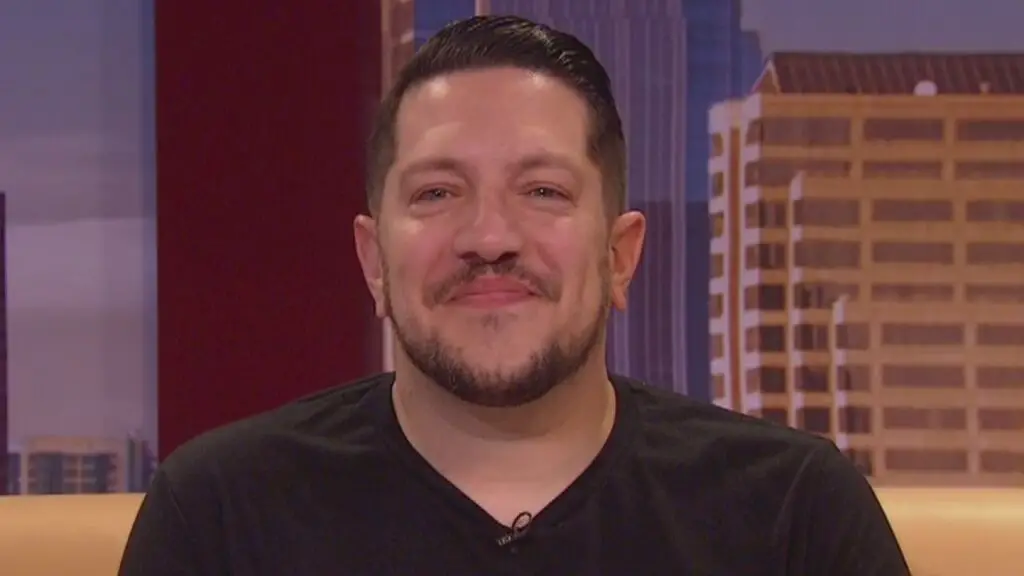 Conclusion
The sky is not the limit for Sal Vulcano. The comedian's many talents wouldn't see him remain in one profession. Also, he does whatever he lays his hands on really well. We hope to see more of the funny man in the nearest future.