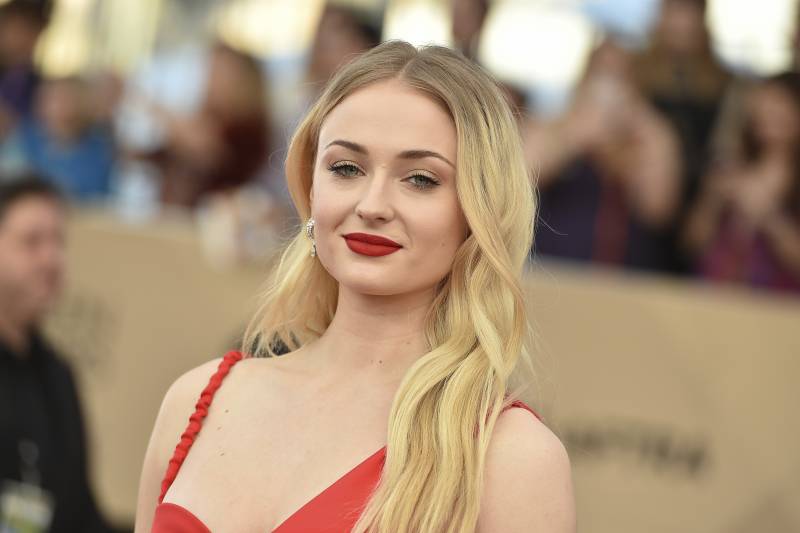 Someone else would've been able to play Sansa Stark's role in the HBO TV series, A Game of Thrones, very well, but no one would've made the naive character as lovely as Sophie Turner did.
Sophie Turner, the UK girl from Northampton was cut out for acting. While her role as Sansa Stark gave her such a massive recognition and followership, Sophie has married every other role she's taken in movies and TV series.
It was Sophie Turner acting as the mutant Jean Grey in X-Men Apocalypse and Dark Phoenix. It was also her as Debbie in Time Freak. 24 is a young age and the actress has a lot to be grateful for – her siblings, tutor, fans, and marriage. Now come, let's uncover facts you never knew about the girl that was Sansa Stark in the Game of Thrones.
Early Life and Education
Sophie Turner was born on February 21 1996 to Sally, a nursery school teacher, and her husband Andrew. She moved with her parents to Chesterton, Warwickshire at the age of two (2) and attended Warwick prep school until 11. 
At the early age of three (3), Sophie Turner joined the English theatre company, Playbox Theatre Company, to kickstart her acting career.
Turner has two brothers who are older than her. She stated in an interview with The Telegraph that her childhood was a lot of fun having her siblings around. According to her, they had pigsties, barns, and a paddock, and they used to muck around in the mud.
The Beginning of Sophie Turner's Acting Career
In 2010 when the filming for the A Game of Thrones TV series started, Sophie Turner was 14. Her drama teacher urged her to audition for the role of Sansa Stark. While Sophie would later admit that another girl had worth the role more than her, she won it. She had a tutor on the set of A Game of Thrones until she was 16 years.
A Game of Thrones was Sophie Turner's first on-screen appearance and she made the best of it. This brought her international recognition, fame, and critical praise. And along with that came other roles.
A Game of Thrones lasted from 2011 to 2019 but in 2013, Sophie had her first movie role as the lead character. It was in the independent thriller film Another Me, which was an adaptation of Catherine MacPhail's novel of the same title.
That same year, at the age of 17, Sophie starred as Adeline March in the television film, The Thirteenth Tale. She also featured in the comedy film Barely Lethal, alongside Hailee Steinfeld.
The Role of Sophie Turner's Drama Teacher
Sophie's drama teacher was a major reason for Sophie's dedication and commitment to playing the Sansa Stark role. She urged Sophie Turner to audition for the role and dyed her hair Auburn-red to better fit into the role.
The series pushed all the casts to do better, and Sophie in her Sansa role stepped up to the task, running high on the inspiration that got her started.
Other Television Roles by Sophie Turner
Asides the Game of Thrones that got her started, Sophie Turner has been featured in several other movies and TV Series.

She was featured in the television film, The Thirteenth Tale (2013) as well as her movie debut, Another Me (2013).

Sophie has also starred in the action-comedy, Barely Lethal (2015), and played Jean Grey in X-Men: Apocalypse (2016). She was Josie in 2018 movie, Josie, and Maddie in the movie, Heavy.

Her latest role is in the 2020 TV series, Survive.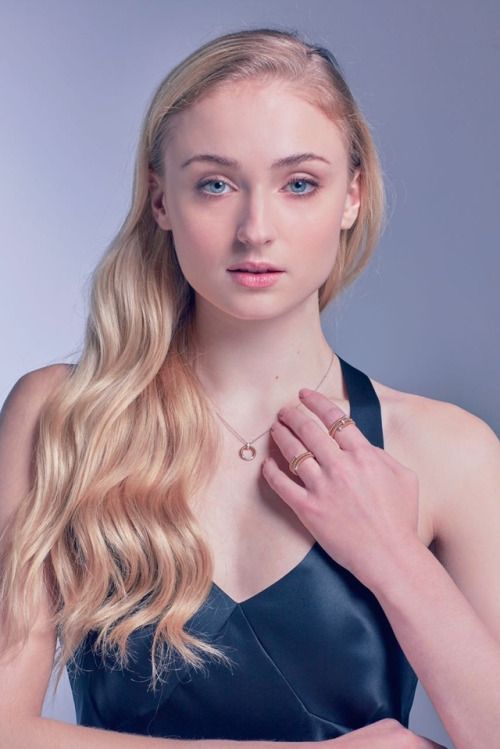 Awards and Nominations
In 2012, fans nominated Sophie Turner for the Young Artist Award for Best Performance – Supporting Young Actress for her performance as Sansa. Till the end, Turner has appeared in all six broadcast seasons.
From 2011 to 2019, Sophie Turner has received a total of eighteen (18) nominations in a variety of awards for several works she had featured in.
Out of these 18, she has gone home smiling with 5 awards. The first was the Empire Hero Award for her role in A Game of Thrones. The second was the Huading Awards in 2016 where she won an award in the category of Best Global Actress for the movie, Herself.
The Movie, Herself, also won her the Venice International Film Festival Award under the category of International Movie Award. In the same 2016, A Game of Thrones won her The Glamour Awards and the EWwy Awards in the category Best UK TV Actress and Best Supporting Actress in Drama respectively.
Sophie Turner's Relationship: Who is She Dating?
Sophie Turner dated and married Joseph Adam Jonas who is an actor, American singer, and songwriter. Joseph Jonas became famous as an active member of the rock and pop band known as the Jonas Brothers. He, alongside his two siblings Kevin and Nick, makes up the band. Sophie and Jonas dated for years and their relationship has been a remarkable one. In 2019, they got engaged, married, and are living in Los Angeles, California.
Jonas and Turner Relationship Rumors
People began to rumor that the couple was dating was back in 2017, where they were spotted together at a concert. Later that year Turner disclosed her engagement with Jonas.
According to her, it was lovely to be engaged even though she doesn't entirely consider the relationship a milestone towards greatness or a better accomplishment. She only considers her acting career this way.
Getting Married at the Age of 21
Sophie Turner was 21 and Joe Jonas was 28 when the couple announced their engagement in 2017. While some thought it was too early in her life to get married, Sophie Turner thought otherwise.
She believes that once you've found the right person, you'd know and it is best to go ahead with the nuptials. Besides, Sophie had always argued that she felt older than her age. She announced her engagement via an Instagram post where she flashed her new diamond ring.
In May 2019, Turner married Joe Jonas in a Las Vegas, immediately following the 2019 Billboard Music Awards. The marriage was a small affair; so the couple repeated their marriage vows on 29 June 2019 in France, while their family and friends witnessed it.
Sophie Turner and Journey of Becoming a Mother
In February 2020, Sophie announced she's expecting a baby. The parents-to-be are getting ready to welcome their little bundle of joy.
Fans spotted the couple shopping for baby clothes in Studio City, Calif. They entered a baby store and picked up a few items.
Facts About Sophie Turner
If you're a die-hard Sophie Turner fan, here are bits of information you should know:
Sophie Turner's Net Worth and Body Statistics
As an actress, Sophie Turner has a net worth of $8 million. Her major source of income is acting.
Meanwhile, her Height is about 5 ft 8 in (1.75 m) and she weighs around 60 Kg or 132 lbs. Her other body statistics are 34-26-35, and she wears a bra size of 32 B.
You want to have a front row seat in the life of Turner and Jonas? Check out Sophie Turner's Instagram!
Conclusion
Becoming famous at one role and being a mother at a young age does tell the kind of woman Sophie Turner is. When she agreed to marry Jonas, it was a decision she had defended and taken the responsibility of. So, as the day goes by, we anticipate a safe delivery to Sophie Turner, the lady that comfortably wore Sansa Stark's skin.