The year 2021 has been eventful in Formula One. In one of the most exciting races this year, Lewis Hamilton came from behind to snatch a victory when it looked like Max Verstappen would win the race. Both Toto And his wife, Susie Wolff, are heavily invested in racing. For Toto wife Susie Wolff, she had learned how to kart as early as eight. She always has loved racing, which could bring the couple together as the Austrian Toto Wolff is also a great lover of racing and had competed professionally before.
It is a feat to consider that both Toto and Susie have been married for more than a decade now, and there is no sign of them renouncing their vows soon. After having their first date at the Achat hotel in Hockenheim, Germany, the duo walked down the aisle in October 2011. However, it took them six years before they decided they wanted a child. We will share all the details of Toto wife Susie Wolff as you read on.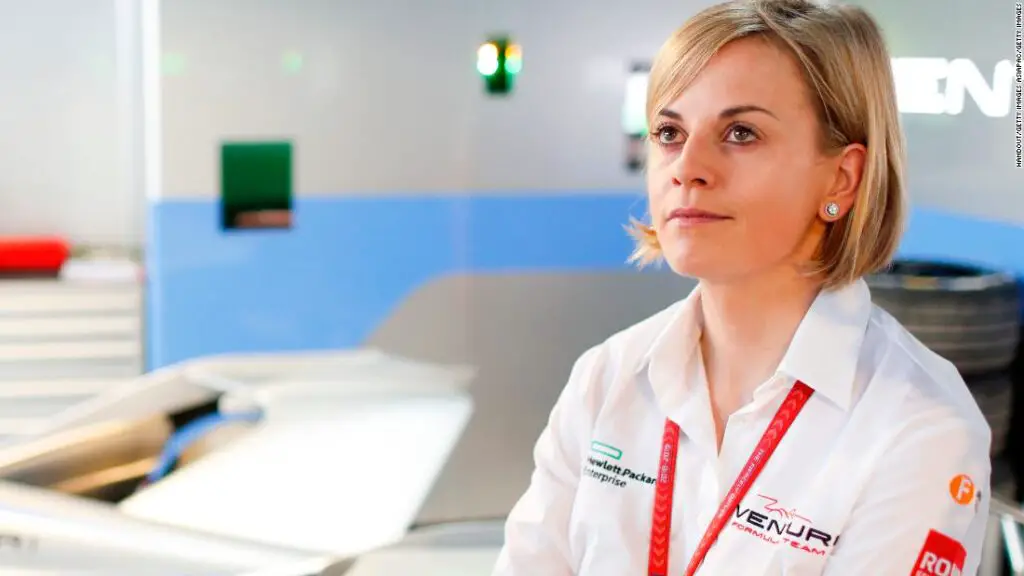 Who is Susie Wolff?
On December 6, 1982, Suzanne Wolff was born to John and Sally Studdart. Both her parents were owners of a motorcycle dealership. Her father, John, was an astute biker who raced competitively. With a family invested in racing, Susie took up the sport and started with karting at an early age before progressing to Motorsport. She went through the ranks from Formula Renault to Formula Three, competing for Mercedes-Benz. Her breakthrough came when Williams signed her in Formula One.
However, she wasn't signed to race but rather as a development driver. Fortunately for her, her talent was undeniable, and she made history by becoming the first woman to race in Formula One after 22 years of all-male races. Three years later, Susie declared that she was retiring. However, with a broad knowledge of the sport, it didn't take time for her to be snapped up by Channel 4 to become a Formula One analyst in the United Kingdom.
Susie Wolff Named Number One Female Kart Driver in The World
With her parents' support, Susie's venture into karting began to yield results. She steadily grew through the ranks. In 2000, Wolff was named the best female Kart driver globally. That's no mean feat. One would think that this meant that she would take Formula One by storm. But, we all know that's different gravy; however, after her relative success in Formula Three, Formula Renault was her highest finish, 5th in the 2004 season, her marriage to Toto Wolff paved the way for her to get into Formula One. She competed in the 2013 Young Drivers Test and became the first woman to race in F1 weekend in 22 years. Of course, she would have participated in an actual Formula One race, but her records didn't just cut it.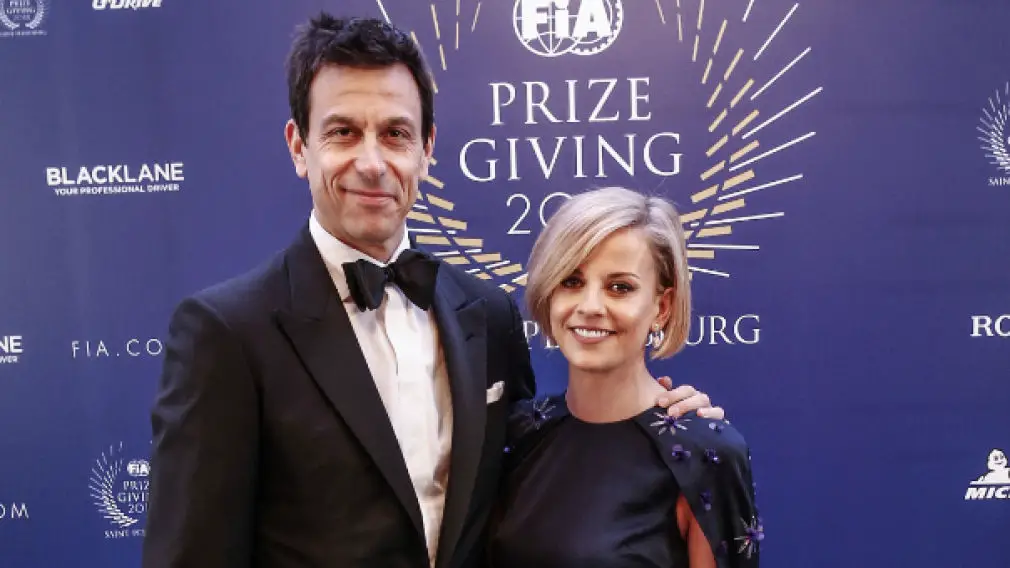 Susie Wolff Wants Girls To Succeed in Formula One
Despite her almost getting to race in Formula One, Susie isn't putting any stone unturned in making sure females get to race. Her feat of making the F1 weekend must have been a source of inspiration to young girls worldwide, most especially in Britain. She believes that young girls need to have mentors who would help them become better drivers who can compete in the grandest of stages.
Toto Wolff Wife Susie Wolff is The CEO of Venturi Racing
Not only was Susie an ardent lover of the sport, but she also had leadership skills. After joining Venturi Racing in 2018, it took only three years to be promoted to the CEO position. This is a testament to her hard work. In the world of Formula One, Susie is respected for her accomplishments.
Heard about Mario Cristobal? Read about his wife Jessica Cristobal here
The Couple Has One Child
The couple, Toto Wolff and Susie Wolff, share a child, Jack Wolff. Jack was born in 2017, six years after his parents married. There are several pictures of him on Instagram with his mother, who quickly shows him off. Both Toto and Susie are particularly proud of their son, and they do not hesitate to fawn about him whenever they get the chance. But, would Jack take after his parents' profession? This remains a question to be answered as he grows up. Susie followed their parents' footsteps; his parents also inspired Toto to take him to Motorsport, so Jack may likely just follow suit.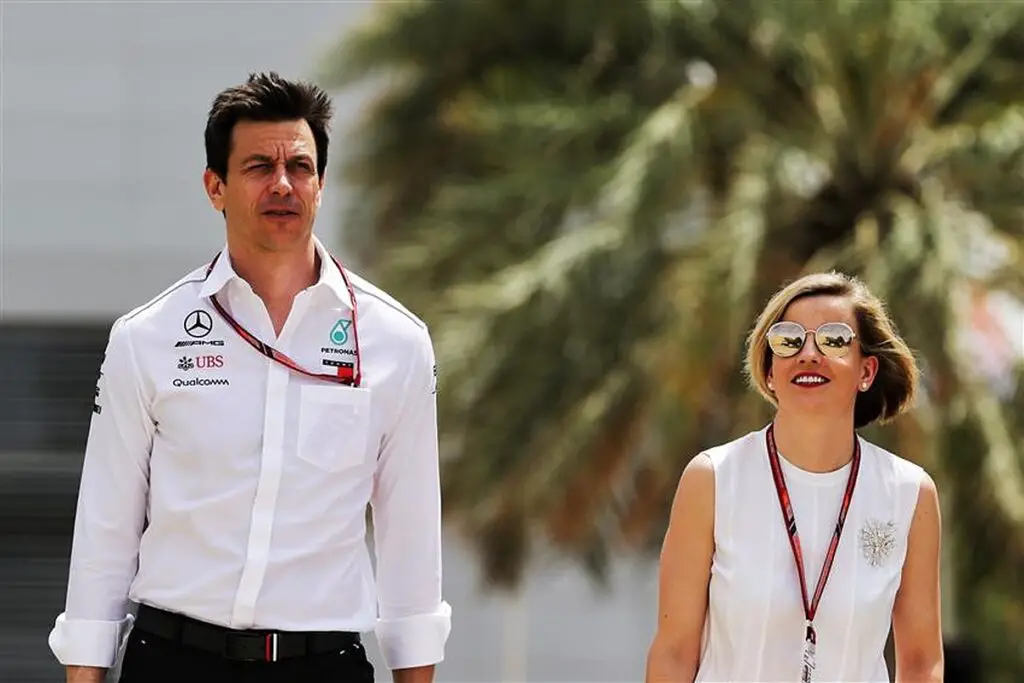 Conclusion
Toto Wolff Wife Susie Wolff is on course to help young women become drivers in Formula One. Her initiatives are already making the round in collecting prospective and talented female drivers. Hopefully, the plan materializes, and we get to see females competing in the highly volatile sport.
Read about the wife of Brian Kelly here. The facts here will blow your mind. Check them out here