According to Cristiano Ronaldo's sister, the fatal breakup between him and his longtime girlfriend, Russian model Irina Shayk, was like a death. But everything changed once Cristiano Ronaldo wife, Georgina Rodriguez, came into the equation. But before then, Cristiano Ronaldo lived a flirtatious lifestyle until he met the upcoming Spanish model, Georgina Rodriguez. They were spotted together publicly in cozy moods. However, fans paid no mind to their relationship at the initial stage. Everyone thought it was an over-extended fling that was bound to end sooner or later.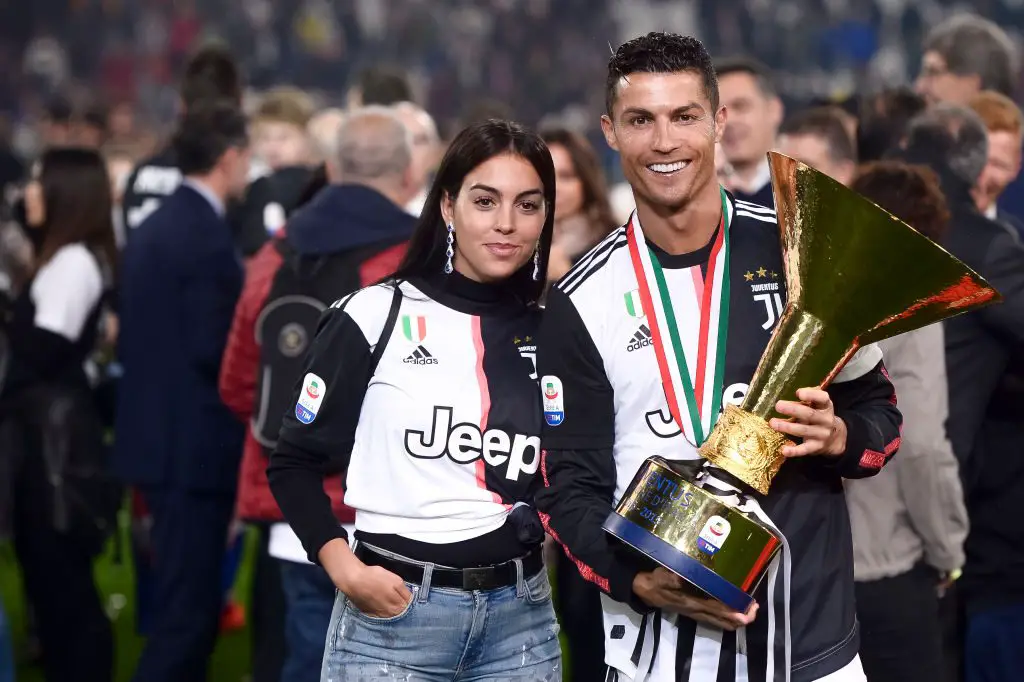 But the Machester United star took everyone by surprise with a long-standing commitment to Rodriguez. He began to take her to essential occasions and introduce her as his partner. The highlight of it all was the 2017 Best FIFA Football Awards, where Cristiano Ronaldo wife joined the rest of his family members in attendance to celebrate him. And ever since then, she has attended all his live matches while cheering loudly from the sidelines.  
Even when he got signed to Juventus, Cristiano Ronaldo's wife relocated from Madrid to Spain to be with him. Their relationship has been the football star's longest and most serious relationship. Hence fans are curious to know all about his wife and their marriage. Thankfully, this article will divulge 10 interesting facts we bet you didn't know about the upcoming Spanish model. 
1. Who Is Cristiano Ronaldo's Wife? 
Cristiano Ronaldo's wife is Georgina Rodriguez. She was born on January 27, 1995. She grew up in Jaca, Northeast Spain, alongside her sister Ivana. Like Ronaldo, Georgina Rodriguez wasn't born with a silver spoon; hence she struggled to make ends meet. She worked as a waitress in her hometown when she was a teenager. After a while, She started working as a domestic worker and eventually left Spain for the UK when the family for whom she worked relocated to Bristol, England. While in England, Georgina studied English in London.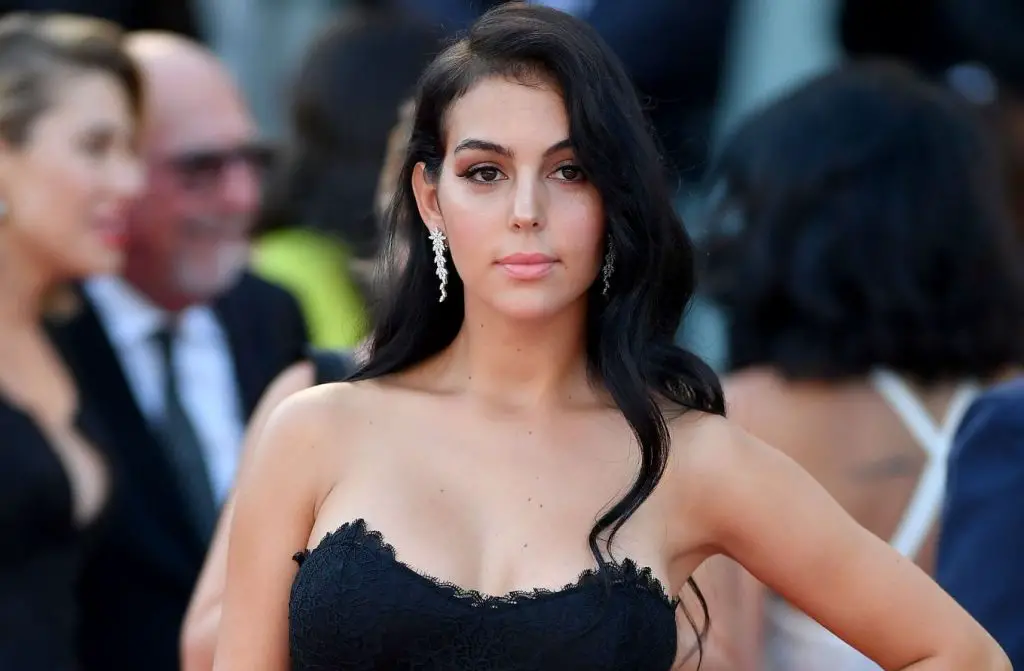 2. Cristiano Ronaldo Wife Is A Model
Cristiano Ronaldo's wife, Georgina, is a model. However, she used to be a shop attendant when she first met the football star. But over time, she has transitioned into modeling. She has worked with some notable brands in Spain, Portugal, and Italy, including Women's Health, VIP, LOVE, Nova Gente, Lux, and Diva E Donna. In addition, she is the face of Yamamay, an Italian lingerie brand. Cristiano Ronaldo's wife is also a good dancer and social media influencer. She has over 10 million followers on Instagram. 
3.  Georgina Rodriguez Is A Cat Person
In an interview with HOLA! USA that Cristiano Ronaldo wife revealed that loves children, nature, and animals, especially cats. She owns a cat whom she claims is her best friend.
4. Georgina Rodriguez Father Was A Coach
Cristiano Ronaldo's wife's father, Jorge Eduardo, was a coach and retired professional footballer. He was the coach of the Jacetano football club based in Aragon, Spain. 
5. Georgina Rodriguez Is An Orphan
Unfortunately, Georgina Rodriguez's parents are dead. Her father, Jorge Eduardo Rodríguez Gorjón, died in 2018 from complications that arose from a stroke he had suffered two years earlier. While her mother, Ana Maria Hernandez, died in an auto crash in 2011. 
6. Cristiano Ronaldo Met His Wife When She Was A Sales Girl At A Gucci Shop
It was love at first sight for Cristiano Ronaldo and his wife, Georgina Rodriguez. The couple first met in June 2016 in Madrid. Georgina Rodriguez's beauty caught the attention of the football star from the VIP corner at a Dolce & Gabanna function. But they met officially and exchanged numbers when he came to pick up summer clothes at the Gucci shop where his wife then worked as an attendant. Then shortly after, they started dating. And in late 2018, they officially got engaged.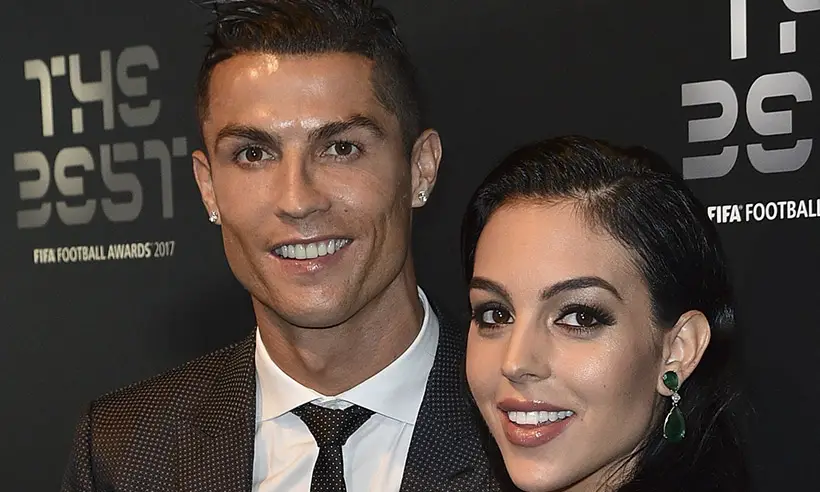 7. Georgina Rod StepChildren All Have Different Mothers
Although they have been together for a while, Cristiano Ronaldo's wife has only had one child for him. The rest of their children are not her biological children. And most importantly, all their mothers are different. However, the mother of their first son, Cristiano, who was born in 2010, is still unknown to this day. While the twins Eva and Mateo were born in June 2017 by a surrogate mother.
8. Cristiano Ronaldo And Georgina Had Their Second Daughter and Fourth Child Together 
In November 2017, the couple welcomed their first child together. Her name is Alana Martina. she is the second daughter and fourth child of the ex- Juventus star.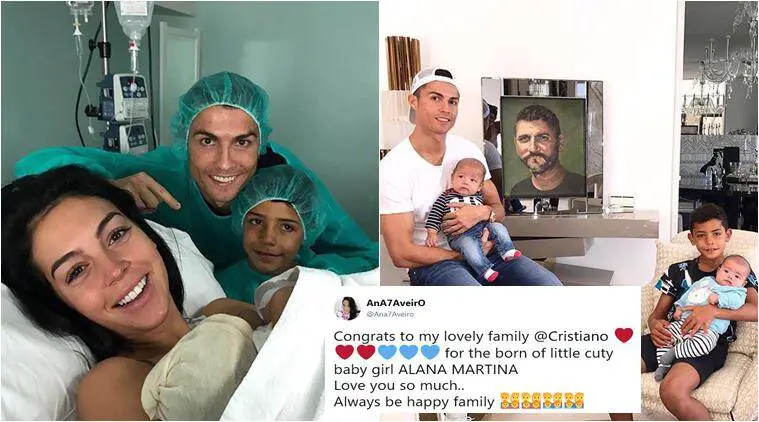 9. Cristiano Ronaldo Wife Is Worth $10 Million
Contrary to popular beliefs that Cristiano Ronaldo's wife is living off his wealth and doesn't need to work or worry about money in her lifetime. Cristiano Ronaldo's wife is an independent woman. She makes her own money from her modeling career and social media influencing. She is said to be worth approximately $10 million. 
10. Cristiano Ronaldo Wife Is 10 Years Older Than Her
It turns out that age is just a social construct, and thankfully it hasn't affected their relationship together. Even though Cristiano Ronaldo is ten years older than his wife, Georgina, they still love and respect each other accordingly. 
 Conclusion
Cristiano Ronaldo's wife is a good mother to their children and a very kind-hearted soul. She misses her father every day even though before his demise, he was in jail for ten years between 2003 to 2013 for possession of illegal substances.