Willie Nelson Health update is quite complicated. How he went from t a true music icon with his first album, No Place For Me, in 1956, to the best target for death hoaxes is a mystery.  The 89-year-old country music has a successful music career. He has a total of ten Grammy Awards and a whopping 52 nominations. In 1993, he was inducted into the Country Music Hall of Fame. Five years later, he was the recipient of the Kennedy Center Honors.
Even with all these achievements, he is still not saved from rumor mongers and bad press who long for his demise so badly. Although he has had some health struggles which made him frail, he is still alive and well. Kindly read to the end to learn all about Willie Nelson health Update. 
Willie Nelson Health Update: He was Rumoured To Be Dead Twice In 2015
Willie Nelson has been quite unfortunate to be a victim of death rumors. In 2015, he was rumored dead twice, first by Snopes, and they reported that a fake news site, MSMBC.co, published a false report of his death on February 21, 2015. They claimed that he was found unconscious on the front lawn of his Maui home by a groundskeeper. Secondly, in 2015, on April 11, they still published another article about the icon's death. 
Chicago's WLS-AM Reported Willie Nelson's  Death In 2017
Two years later, in 2017, the news of Willie Nelson's death gets reported by Chicago's WLS-AM 2017.  Thankfully, the radio station cleared the air and confirmed that the news was fake, as Willie was still alive and well. The constant rumors of his death inspired him to write a song dubbed "Still Not Dead" with his friend Cannon.  The song was released in his album God's Problem Child. The  Vidoe was a statement piece that mocked these rumors as he celebrated his life. 
Also read Shasta Groene Story: All We Know About Her Horrific Abduction Recovery here
Willie Nelson Has Faced Numerous Health Challenges Since 1981
Willie Nelson has suffered and survived a couple of health crises in the past.  In 1981, his lung collapsed while swimming in Maui, and in 2012, he canceled a Denver concert due to the high altitude and emphysema. These health challenges have harmed the Icon's musical career.
 It also inspired him to give up his long-standing relationship with tobacco. But before that, he suffered three cases of pneumonia. He also underwent stem-cell therapy in 2015 to improve his lung health. Unfortunately, he had to halt his summer tour in 2019  because lung problems flared up again. 
Willie Nelson Health Update: He  Tested Positive For Covid-19 
Barely a week after his 89th birthday, Willie Nelson contracted Covid-19, which postponed his May 8 performance. He had a Covid attack in the middle of his sleep on his tour bus while making a stop in Nashville. Then his test came back positive after taking a rapid PCR test. When the crew returned to his house in Spicewood, Texas, it was converted into a hospital to enable him to receive the best care possible.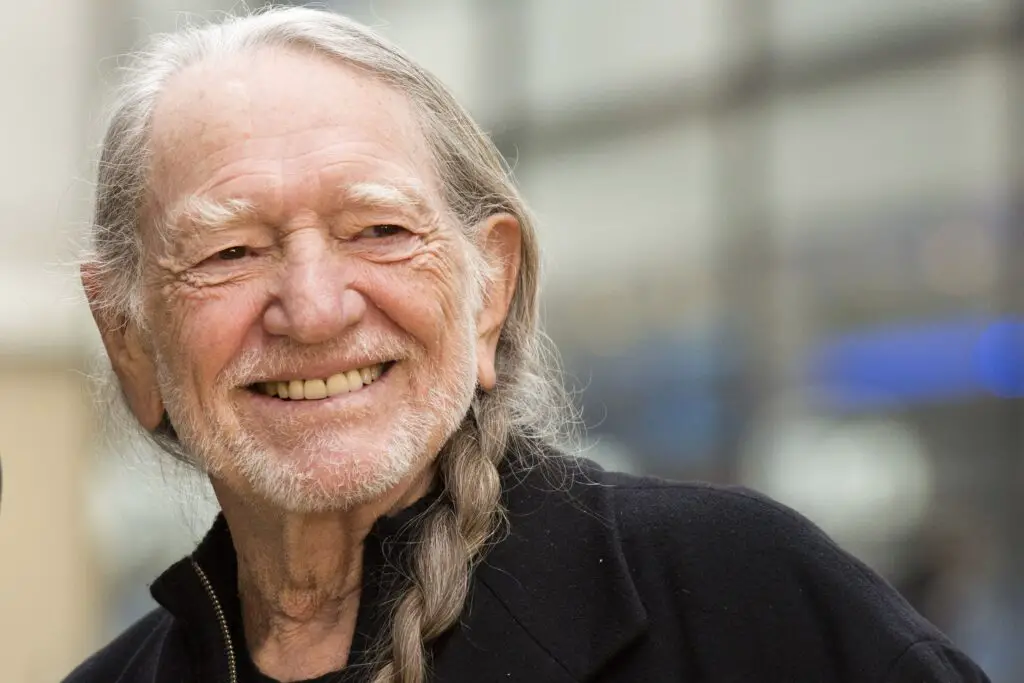 According to his wife,  Annie Nelson, the first six days of treatment were bleak, and she thought he would not make it through. Eventually,  he began responding to treatment. And two weeks later, Nelson was back to performing, playing two shows in New Braunfels, Texas. In January 2021, he got the  COVID-19 vaccine and shared pictures with fans to show he was alright. 
Willie Nelson Health Update In 2022
Willie Nelson is well and alive. He is currently on the road for his Outlaw Music Festival tour. On Sept. 24,  in Raleigh, N.C, at Farm Aid. It is a nonprofit and benefits concert Nelson launched in 1985 alongside Neil Young and John Mellencamp to raise awareness of the loss of family farms and to raise money to help keep farm families on their land.
You can also read about Big Teak's Childhood Story: A Fairy Tale You Should Know here
Conclusion 
Regardless of his death rumors, Willie Nelson is alive and well. He is also set to resume touring again.