Big Teak's childhood story is brought to light in  The sixth season of P-Valley, dubbed " Savage."  The episode shows how Big Teak's childhood story strained his relationship with Lil Murda. Unfortunately, things didn't end well as Big Teak shot himself in the head.   The episode about Big Teak's childhood story was  Written by creator Katori Hall and co-executive producer Nicole Jefferson Asher and directed by Melanie Mayron.
This last episode is nothing out of the ordinary as it was like all the other times working together. It also features the pushback on homophobic criticism of their characters' groundbreaking relationship and the pitiful Big Teak's childhood story.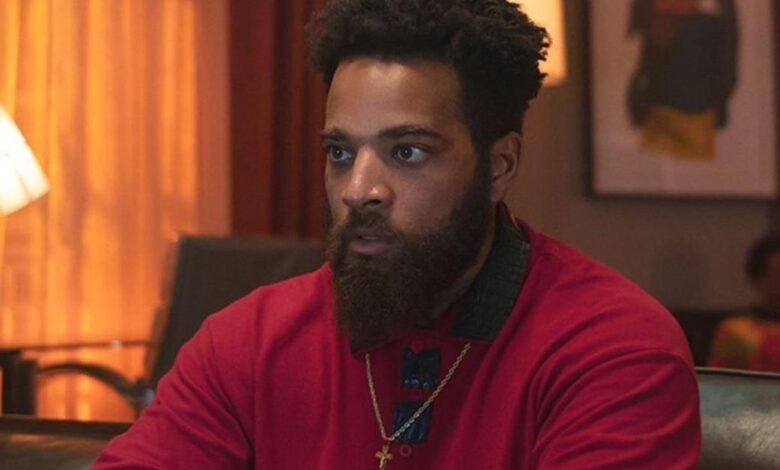 P-Valley Season 2 Episode 6 " Savage" Is An Emotional Rollercoaster 
In an exclusive interview with  ET, J Alphonse Nicholson (Lil Murda)  reveals that he cried When he read 206 while sitting in a Barnes & Noble with his daughter and wife. They were out looking for some books, and he read the script. Nicholson said it brought him to tears. Right there in Barnes & Noble. He called Katori, and I said: "Wow, this is a journey."
Stewart also affirms that reading the episode is emotionally draining. He said: 
"it's a wonderfully heartbreaking, complex examination of depression and a man that doesn't have the tools to be in the world that he's been reintroduced to."
Big Teak's Childhood Story:  He Battled Depression 
This episode digs out Big Teak's scary past, mental health struggles, and multilayered depression.  Because of how dark and traumatic his childhood was, Big Teak is constantly struggling with the demons in his head. 
 It gets worse whenever he remembers the horrid scene where he sees a younger version of himself covered in blood. According to John Clarence Stewart (Big Teak), He's just a really sensitive, poor soul in a world that wasn't made for him.  Meanwhile, some fans of the movie believe that Big Teak's childhood story is about the woman in Mephis who killed her  4 children, and only her 7-year-old managed to escape.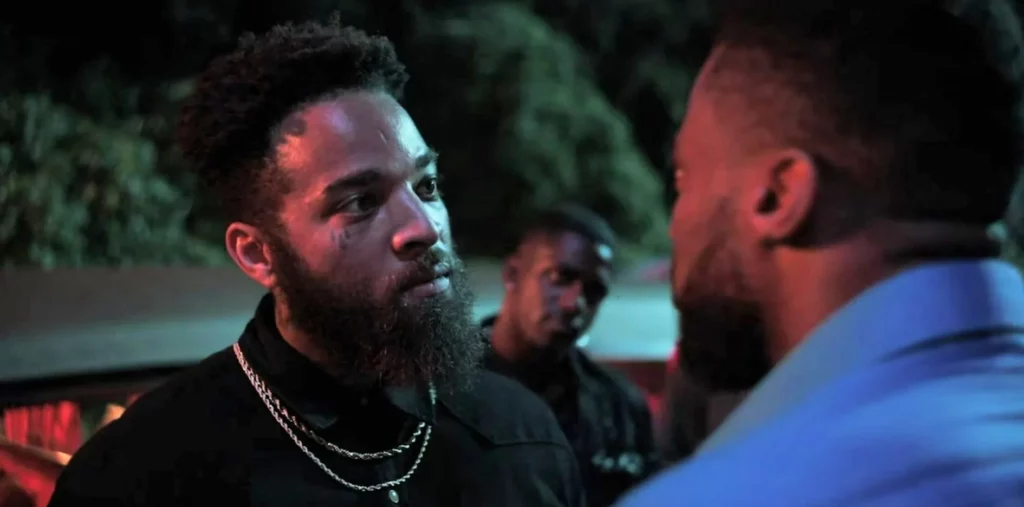 Big Teak Committed Suicide Eventually
Despite all of Murda's attempts to help Big Teak come out of the dark place he was in,  Big Teak still killed himself. It was even more painful as he did it in the new car that Murda bought for him. It was a very intense scene. The on and offscreen chemistry could be felt easily. Nicholson said:
"So, you felt that energy, we shot those things in order. We shot the top of the hood first and then we moved into the car. And so, it felt very real. The emotions that you see on screen, we were breathing and believing it."
The Scene Of His Death Was Stewart's Last Day On Set
 Later, it was revealed that the scene where Big Teak killed himself was his last day on set.  He took to Twitter to appreciate his co-star in a tweet that reads:
"The magic that happens between the two, you know, it takes two people pinging the ball back and forth. And there was no better actor to do that with than J. Alphonse,"
In response to his tweet, Alphonse said that he knew he was going to bring his A-game, but once they got into it and started getting the scripts and reading what it was that they were going to have to share and the time that they had to share on the screen, they both realized that they were going to make history together.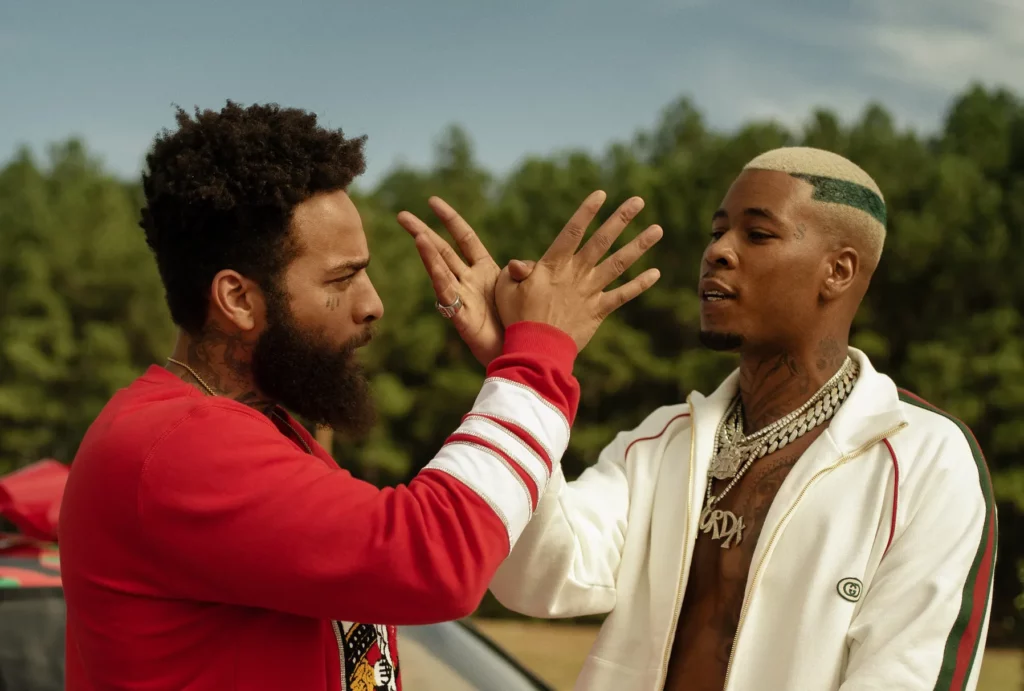 He also affirmed that it meant a lot to both of them and that Stewart is now a great colleague, a good friend that he's  I'm grateful for and glad to make history with such a talented brother.
Conclusion
For Murda, Big Teak's death is quite devastating, especially as he was only starting to get along with a better understanding of his struggles. It is indeed a bitter-sweet experience for him.