While Netflix's audience is still swooning over The crime documentary, The Tinder Swindler. Anna Sorokin, who also doubles as Anna Delvey's story portrayed in   Inventing Anna, comes to top off the ongoing discourse about scams and theft. But the difference is that Anna Sorokin was an avid scammer focused on the glitz, glamour, and schadenfreude towards the rich. Again, Shonda Rhimes brilliantly created the show.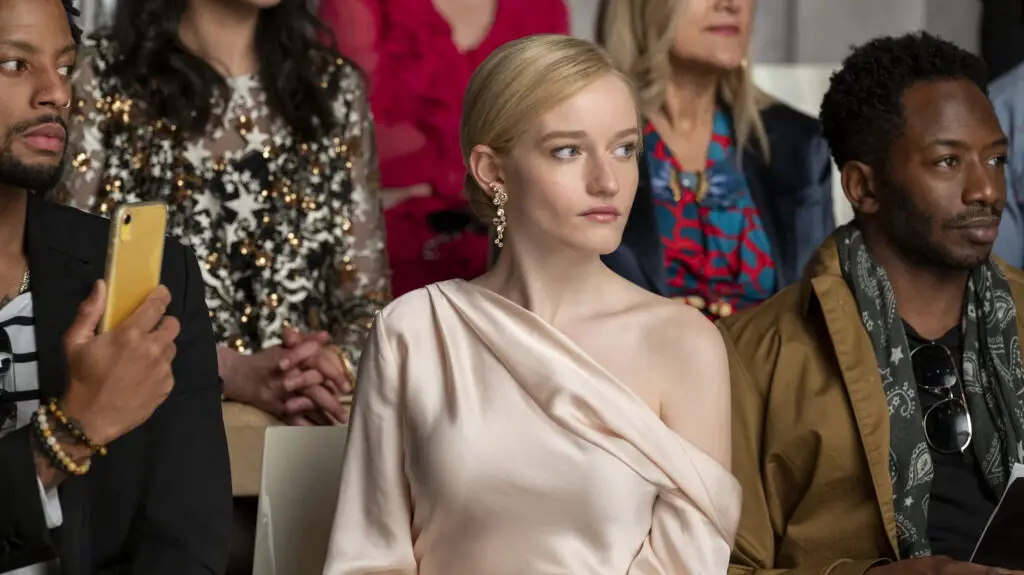 In full detail it retells the story of Anna Delvey, née Sorokin, the "Soho grifter" whose escapades were written up in the viral article Maybe She Had So Much Money She Just Lost Track of It. Also, ABC released a documentary on Anna called The Sinfluencer of Soho in 2021. But following the recent release of the series by Netflix, viewers are curious to know where Anna Sorokin is. What is t she up to these days? Hence this article will divulge everything we know about Anna Sorokin; kindly read till the end. 
Anna Sorokn Swindled Manhattan's Elites?
Anna Sorokin began her scandalous lifestyle in 2013 when she moved from Germany to New york. She had her foray in swindling the Manhattan elites between 2013 and 2017. This was easy because she put on a fake identity as a German heiress. It was only a matter of time, and she conned before she became a significant stakeholder in New York society via the proceeds of her con work. Within ten months, Anna Sorokin swindled hotels, restaurants, banks, private jets, and defrauded businesses of over $275,000. 
Is Anna Sorokin Remorseful And Repentant?
Bad names and perceptions usually stick around longer than expected. For example, in the Netflix series and the mainstream media, Anna Sorokin has been portrayed as unrepentant and unremorseful. However, the argument of whether she is remorseful or not seems to be conflicting. This is because she made a public apology during her court hearing. And in less than 48 hours, a day after she was sentenced, Anna was the exact opposite of remorseful in an interview she gave. She said: 
"The thing is, I'm not sorry. I'd be lying to you and to everyone else and to myself if I said I was sorry for anything. I regret the way I went about certain things."
She further thickened the air of confusion around the discourse of her repentance In a recent New York Times interview. Anna showed a hint of remorse and a sober reflection claiming that she was defiant and was still processing all her actions when she made that initial speech. She said.
"I feel sorry for the way my case is being perceived. And I feel sorry that I resorted to these actions that people think I'm glorifying now," she said. "I feel sorry for the choices I've made. Definitely, I don't feel like the world would be a better place if people were just trying to be more like me."
Anna Sorokin Was Imprisoned in 2019
Just like the famous saying, 99days for the thief and one day for the owner. Anna Sorokin did have her 99 days until the one day she was apprehended. On May 9, 2019, she was sentenced to 4 to 12 years in prison on one count of attempted grand larceny. Three counts of grand larceny, and four counts of theft of services. However, she was a drama queen during the court proceedings. She was also fined $24,000 and ordered to pay restitution to her victim.
 Anna Sorokin often threw unprecedented tantrums for her wardrobe choices and demands. Unfortunately, her gimmicks delayed proceedings. According to The Guardian, Anna was admonished for throwing tantrums when she couldn't get her stylist-curated outfits and drew unflattering sketches of the lead prosecutor during testimony.
But eventually, the law had its cause. Sorokin served her time in Albion Correctional Facility eventually. She was a model prisoner with good behavior, which helped secure an early release via a parole in February 2021.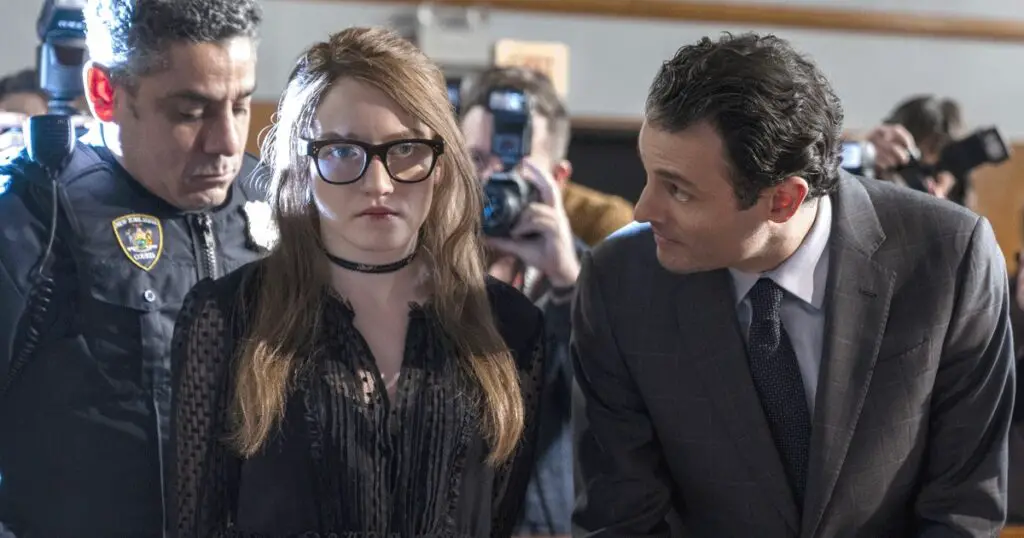 Anna Sorokin Was Arrested By Immigration Customs Enforcement Six Weeks After Release From Prison
Following her early release, Sorokin had a normal life before returning to prison for a short while. But before then, she did her little bits to reintegrate into society. She reactivated her social media accounts. Her handle is @theannadelvey on both Instagram and Twitter. And exactly Six weeks after her release, the Immigration and Customs Enforcement (ICE) apprehended her again for overstaying her visa.
Anna revealed to  Insider that her visa overstay was unintentional and primarily out of her control. However, in June 2018, she appealed her deportation but remained in custody because judge Diane Kiesel refuted her pleas. She sees her as a constant danger to the community. This assumption was made partly because of her tone on her press interviews and social media content. Following her detention, Anna has cried out about the inability to move on with her life and live past her crimes. She told Cosmopolitan that:
 "I was given an opportunity to move on, but they took it all away from me. I feel like I'm being tried for the same thing over and over again."
But for now, Anna is currently in Orange County Correctional Facility in Goshen, N.Y. until the ICE decides upon her fate. 
why did Anna's parents not attend her trial? Find out the truth about Anna Sorokin parents here
Sorokin Was Paid $32000 As The Paid Consultant For Netflix's Inventing Anna Serries
Following the Netflix series Inventing Anna's release, Anna has been on an interview spree with countless media outlets. She reportedly sold her life rights to the show's creators for a total of $320,000. Sorokin also worked as a paid consultant on the series. She has also expressed the need to let go of her past and turn a new leaf for good. Hence her choice to gleefully share her story.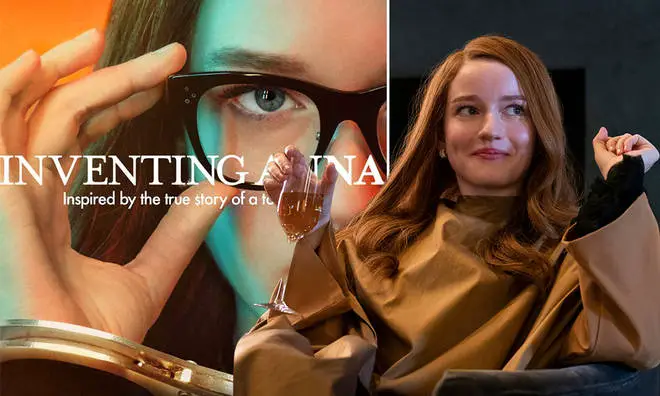 Conclusion
Though she is still in custody, Anna Sorokin has made large strides in her media rounds. She is fixated on telling the original account of her story. And to that end, she has partnered with Surviving R. Kelly producer Bunim/Murray Productions on a limited docuseries. However, we hope she is earnestly a changed person.