Following the big reveal of Simon Leviev character on Netflix's crime documentary: The Tinder Swindler, the subject of if money or love makes the world go round has become a bit of a puzzle. The Tinder Swindler is a documentary of Simon Leviev's escapades as a con artist. He deceptively obtained over $10million from his vulnerably unsuspecting Tinder matches over the years. However, the victims' accounts reported in the document are from three of his last victims, namely; Cecilie Fjellhoy, Pernilla Sjoholm, and Ayleen Charlotte.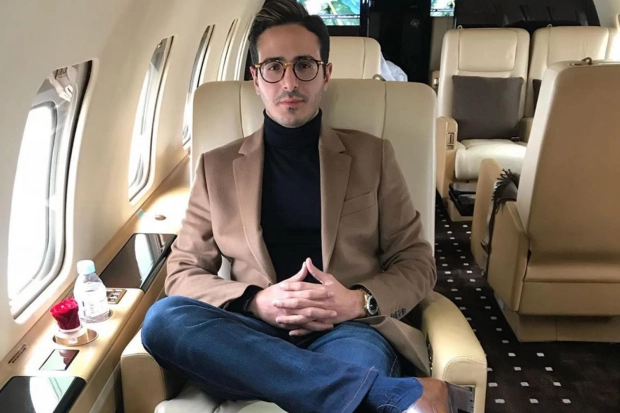 Cecilie orchestrated the process that led to his arrest once she realized she had been scammed. Through investigations, she met with Pernilla and Ayleen. Ayleen pushed the final button that led to his arrest. Although Simon Leviev was released in 2019, viewers are curious to know where he is now. So, kindly read on to get all the updates on Simon Leviev.
Simon Leviev Real Name Is Shimon Hayut
Oops! How on-brand for a conman to take up different identities at due times. After a series of investigations, it was discovered that Simon Leviev isn't. His birth name is Shimon Hayut, and he is an Israeli native. He changed his name to Simon Leviev in 2017. He was declared wanted his hometown, Isreal. Before then, Simon was arrested for fraudulent activities in 2011. And also in Finland for defrauding three women. 
Simon Denies Calling Himself The Son Of Lev Leviev
During his predatory hunt, Simon baited his unsuspecting victims with catch stories. He lied about being the heir to diamond tycoon Lev Leviev. But in reality, he has no connection with business mogul. So when he was confronted about impersonating the son of Lev Leviev. It was very typical of him to deny with cheesy lines. He told  Channel 12 News that he never presented himself as anyone's son and people just assumed he was Lev Leviev's son at their peril. 
Simon Leviev Targeted Mostly European Women On Tinder
The Tinder Swindler has messed things up for avid Tinder users. Simon uses the Tinder app to fish out his victims, who are mostly European women. He gives a luxurious vibe, with numerous destination dates via private jets, expensive meals, and five-star hotels. He asked Cecilie to hoop on a private jet to Bulgaria on his first date. On top of all these, he would act so gentlemanly, which further beclouds his victims' sense of Judgment.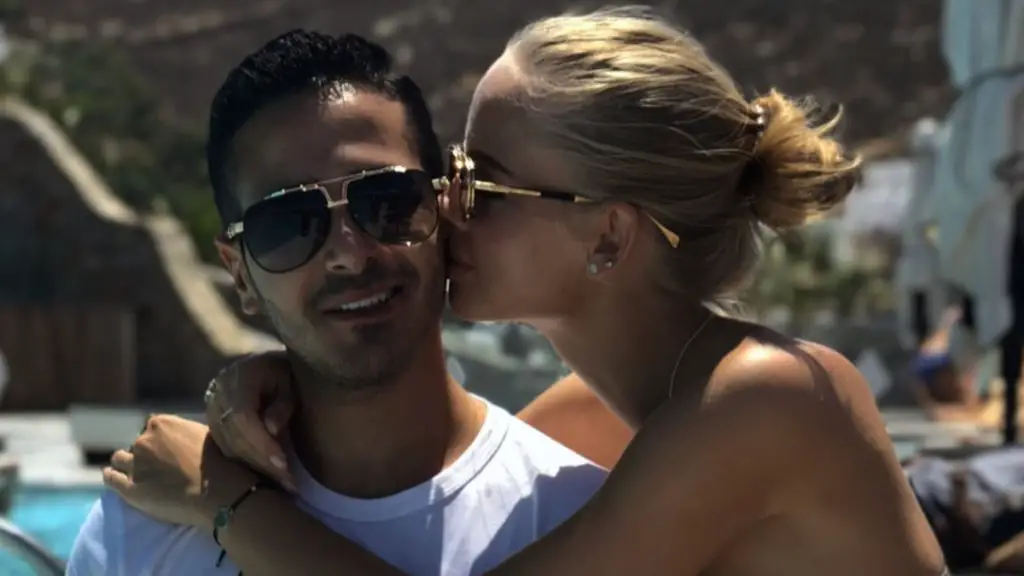 Then he moves to the second phase of his Ponzi scheme. First, he tells an empathetic story about being a victim of anti-Semitic attacks in South Africa after business associates framed him. After laying this foundation, he would then throw the phrase my "enemies are after me" around frantically in a bid to siphon money from his unsuspecting girlfriends via their credit cards.
He would collect money from one woman under intense tension and lavish it on another woman. It was a never-ending cycle of deceit for Simon. According to The Times of Isreal, the Netflix crime documentary was just the tip of the iceberg. Simon has accumulated a rough estimate of $10 million from victims worldwide.
Simon Leviev Was Sentenced To 15 Months In prison In December 2019
Because of his faux lifestyle and identities, Simon Leviev was always on the move and in disguise. As a result, he became a fugitive in Denmark, Norway, Sweden, England, and Germany. Eventually, he was apprehended in Greece in 2019 for traveling with a fraudulent passport named David Sharon. Afterward, he was deported to Israel. 
Then in December, he was sentenced to 15 months in prison for theft, forgery, and fraud. However, he secured an early release from prison after five months for good behavior; how typical.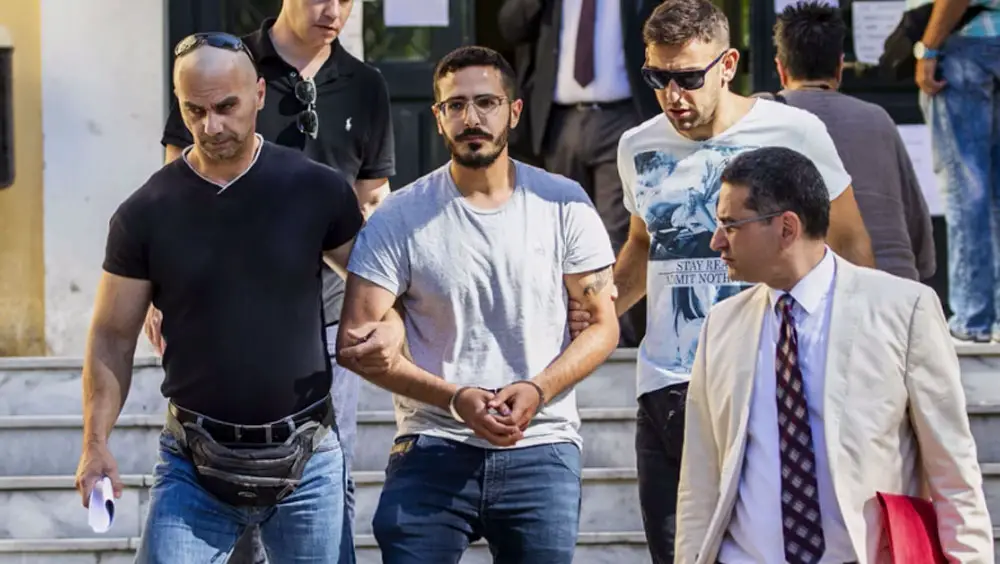 Leviev Victims' Are Displeased With His Early Release
By the time Cecilie realized she had been scammed, she was already 185000 pounds in debt. At a time, she almost rammed her car into an oncoming trailer in hopes that suicide would take away the pain. Thankfully, she did not. On the other hand, Ayleen was severely hurt and betrayed when she found out. She did her little bit to get back at him by selling off all his designers clothes. Pernilla was more than devasted. However, she lost her cool when she found out that Simon got a reduced sentence from an already minute 15months sentence. 
The ladies have expressed their disappointment in the Israeli justice system for handling the case with such levity instead of urgency because Simon did ruin many people with his Ponzi scheme. 
Read about Tyria Moore, the female serial killer's girlfriend, and how she gave up her lover. Was it justified? Read here 
According to the documentary's creator, Felicity Morris, there are more victims, but they declined to come on the TV because of fear of victim shaming. However, the victims have collectively and individually lodged lawsuits against him. They also hope that the documentary will pressure the government to investigate and serve proper justice to Simon.
Simon Declined An Offer To Be On The Documentary
Following the release of The Tinder Swindler documentary, Simon has been trying to make the rounds in Hollywood. He recently got signed to a Gina Rodriguez of Gitonic Inc. However, his new love for showbiz is propelled by the words on the street that the producers in collaboration with Netflix were planning to make it a full-on movie. Seeing that he already turned down an initial offer to feature in the documentary, the chances of getting a role in the film are highly unlikely. He even threatened to sue the producers when he was approached.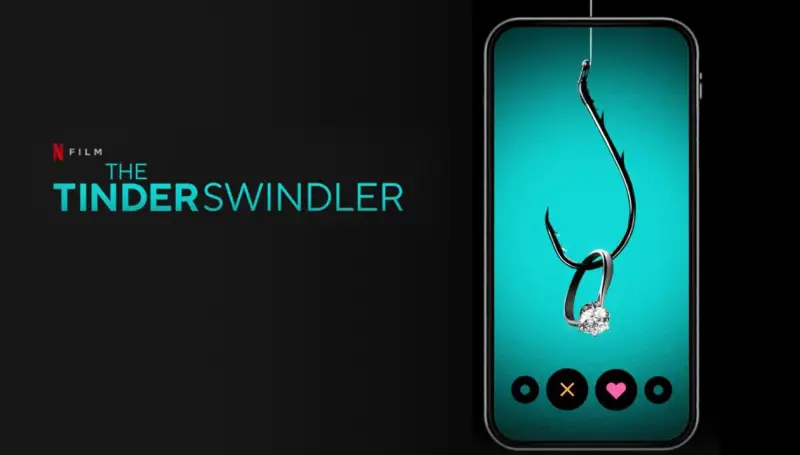 Is Simon Leviev Still On Tinder?
Up until the documentary's release, Simon Leviev was still very active on Tinder. But once it aired, his accounts and digital footprints were wiped off the dating app. This was confirmed by Tinder management In a statement to Variety. According to  The Washington Post.
The Tinder management also went the extra mile to add new guidelines: "Romance Scams: How to Protect Yourself Online," while also noting that scammers use the platform to prey on "vulnerable" people "looking for love," 
Although the Tinder Swindler still uses other social media platforms that blew up crazily following the documentary's release. His Instagram, @simon_leviev_official, even gained over 200,000 followers. But eventually, he got hacked and logged out. However, there is an unconfirmed TikTok account in his name.
According to TMZ, The Tinder Swindler is now on Cameo. Cameo is a popular app that allows celebrities to send personalized video messages to fans. And within the first three days on the app, he has made over made $30K at a $200 a pop for personal video and $2k per video for businesses rates. 
Where Is Simon Leviev Now?
After his short stay in prison in Isreal, Leviev ran a website where he offered business advice for $300. But, per his social media post, He still evidently lives his luxurious lifestyle alongside his new girlfriend, Polina, an Israeli model.
Read about the secret life of Kenneth Brumley here
Conclusion 
The entire story of Simon Leviev, The Tinder Swindler, is spine-chilling. It also leaves you debating how low people would go for money. And on the flip side, how some friends are great and continue to raise the bar when it comes to looking out for a friend in need.