Anne Hathaway is an American actress who became famous for her role as Princess Mia Thermopolis in The Princess Diaries. Afterward, she went on to win an Oscar for her exceptional act in Les Misérables.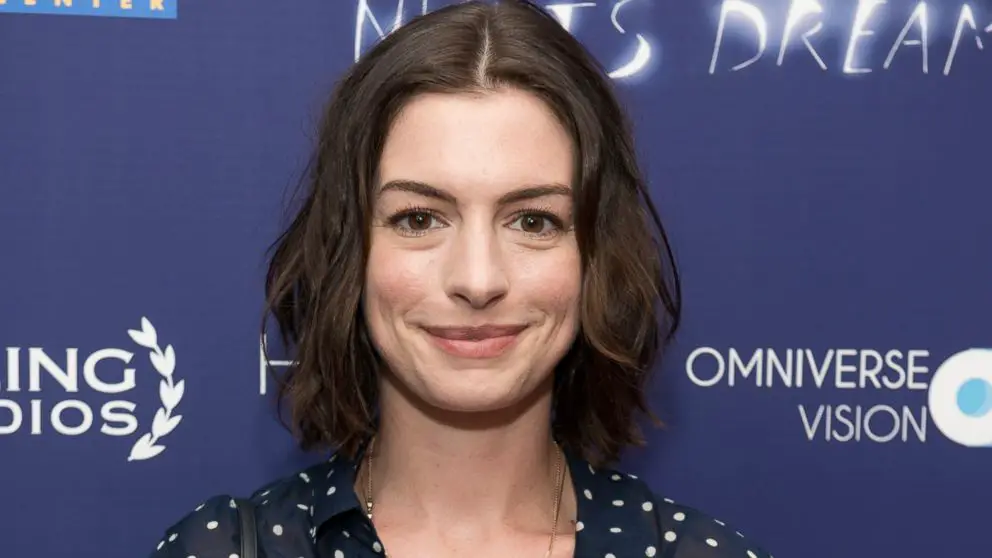 Over the years, she has carved a niche for herself in Hollywood. Anne is big on privacy hence the reason she keeps details of her personal life behind the scenes. The news of her engagement and marriage to Adam Shulman came as a big surprise to her ever-curious fans.
Nine years and two children later, Anne and her husband are still very dedicated to the course of keeping their personal lives away from the public hence the rising level of curiosity as to whether they are still married. 
In this article, we'd disclose all that there is to know about Anne Hathaway Husband if they are still married and so really interesting facts you didn't know about them.
Brief Bio On Anne Hathaway's Husband
 Anne Hathaway husband is the delectable Adam Shulman who is an actor and a jewelry designer.  He is a native of  New York and about 40 years of age. He is an alumnus of Brown University where he bagged a B.A. in theater. Afterward, he went on to pursue a career in acting.
He started out as the amazing host of the short-lived NBC series American Dreams much later, he became the host of an  ABC Family prequel film titled The Dukes of Hazzard: The Beginning According. He also had a one-time role in The West Wing and a small part in Meryl Streep's 2015 musical drama, Ricki and the Flash.
Eventually, He switched career paths from acting to designing jewelry and has been at it for over a decade now.  Shortly after the career switch, he founded his own company Called James Bank. He named the company after his grandfather who was his inspiration and had also designed jewelry for the most part of his life alongside his business partner Heidi Fink. In 2010, Adam and Fink worked on a piece called light Keeper which was dedicated to Anne Hathaway.
Facts About Anne Hathaway And Adam Shulman's Marriage
#1. How Anne Hathway Met Her Husband
Anne Hathaway first met her husband in 2008, at the Palm Springs Film Festival. The first time she set her eyes on him was an epiphany moment, she immediately knew she was going to get married to him and voiced it out to their mutual friend who thought she was fooling around.
At the time of their meeting, Anne was healing from a public breakup with her then boyfriend Raffaello Follieri. However, she kept her mind open and gave Adam a chance to love her regardless of all the ongoing chaos. They went on to be good friends and lovers. She admits to the relationship helping her heal and trusting people again.
#2. How Did Anne Hathaway Get Engaged?
After their Iconic meeting, Anne and Adam went on to date for four solid years before they officially got engaged.  The news of their engagement was made public when Anne was spotted with an emerald ring on her finger in 2011. By November, the rumors were confirmed and it was revealed that Adam assisted Greg Kwait who is also a big shot in the jeweling industry to design  Anne's ring. 
#3. Anne Hathaway and Adam Shulman Had A Private Wedding
While they dated, Anne and Adam were very cautious about their private lives, they were lowkey about things and in that same manner, they had a private wedding on September, 29th, 2012. The couple had a very quiet wedding ceremony with only 180 guests in attendance. The ceremony had a classy, yet rustic ambiance in the mountains of Big Sur, California where it was held.
#4. They Have Two Adorable Sons Together
Four years after they tied the knot, they welcomed their first son, Jonathan Rosebanks Shulman In march 2016,  in Los Angeles. 3years later in November 2019, they welcomed Jonathan's younger brother, Jack. Anne always celebrates her husband and tags him a "spectacular dad" to their sons on social media.
#5. Anne Hathaway And Adam Shulman Are Still Married
Nine years and two children later, Adam and Anne are still very much together and are reported to be waxing stronger in love as the days go by. Anne has revealed that being with Adam has positively changed her life so much, her perspective on life, and people in general. She also admits that her relationship has helped her build her own self-confidence and tolerance. The couple has only good things to say about each other and seems to be enjoying their fairytale standard marriage.
Fun Facts About Anne Hathaway Husband: Adam Shulman
Paul Lieberstein
If you saw the widely acclaimed The Office, then you will remember Paul Lieberstein. Do you know why he suffered that massive weight loss? Find out here
Conclusion
Anne Hathaway and Adam Shulman have passed the couples vibes check ranking number one, something GenZ's describe as couples goals. Adam is quite a catch and also a gentleman as Anne has only good words and heartfelt appreciations to render whenever she is asked about him, more interestingly, it goes both ways as Adam does the exact same. Judging from this level of shared Euphoria, their joyride is certainly not ending anytime soon.