Romantic relationships are tranquil for most people, while it is often chaotic for others like Darcey Silva. Darcey came to the spotlight after her appearance on a reality Tv show called 90 Day Fiance. Although she didn't emerge as the winner, her character was fascinating. This prompted the producers of the show to air a new show for her. The new show is called Darcey and Stacey. The show Darcey and Stacey centers on the love lives of Darcey and her twin sister Stacey. Also, her appearance on 90 Day Fiance got her a lot of fans who automatically became fans of Darcey and Stacey Show.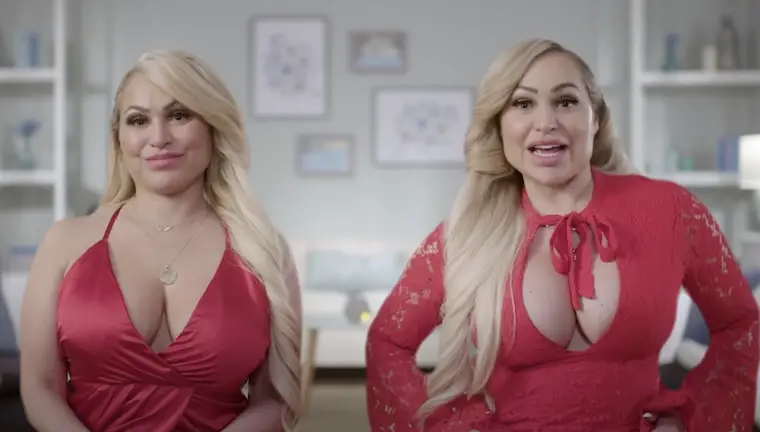 Darcey has suffered severe heartbreaks in the past, and her involvement with Georgi in season one of Darcey and Stacey proved to be a silver lining in the dark cloud. Unfortunately, in season two, things went south, and they broke up. Although there is a hunch that Darcey and Georgi are still together. Keep reading to find out if Darcey and Georgi are still together. 
How Did Darcey And Georgi Meet?
Thanks to technology, the world is now a global village. Darcey and Georgi first met on social media. At first, they were just mutuals, and in no time, they became close, constantly texting back and forth till they finally met physically. From then on, they kicked off their relationship. And things have been blissful for the couple ever since. Fans were very excited when they announced their engagement as they felt that Darcey was finally going to get her happily ever after with Georgi. In an interview with ET, she revealed that Georgi has been very nice, patient, and caring, unlike her previous relationships. Darcey said : 
"I have an open heart andGeorgi is amazing. He has a different demeanor than the last two exes, thank god. For me, I feel I get to honor myself and say what I want in a relationship. He's very patient with me, calm and so understanding and we have a lot of fun. I mean, let alone, he's a hot, sexy Bulgarian guy, who wouldn't want that?"
You will be shocked at what we know about Sage Steele's father. Read all about the first black man to play football in the American military.
Are Darcey And Georgi Still Together?
Following an altercation that the couple had on Reality Tv that led to a breakup over the phone, some fans believe that Darcey and Georgi are still together in real life. Although in her most recent Instagram post, Darcey didn't have her engagement ring on her finger, which suggested that she was over and done with Georgi. However, on the other hand, Georgi posted a picture of himself and Darcey having a good time. So perhaps Darcey and Georgi are still together, but they called off their engagement? We would have to wait for season 3 of Darcey and Stacey to air before we know what is happening and if Darcey and Georgi are still together.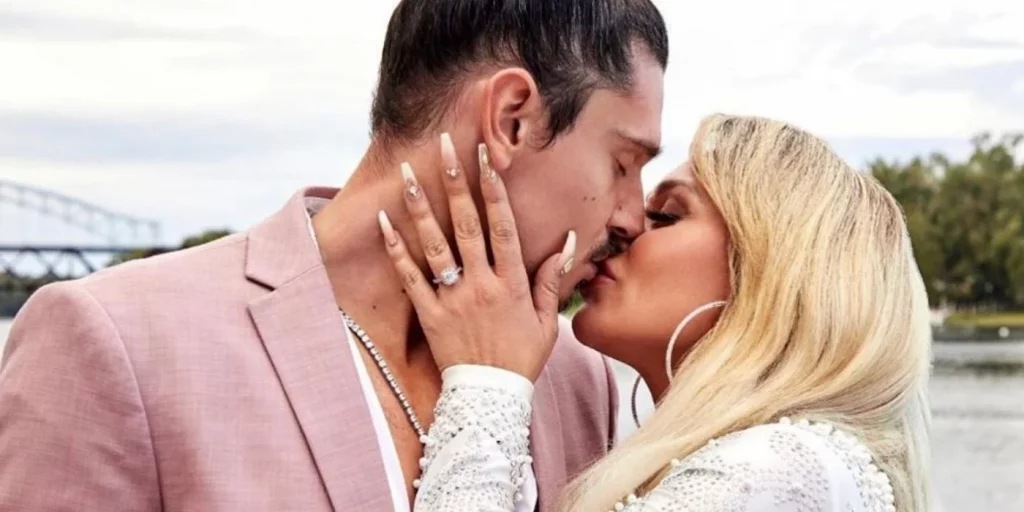 Why Did Darcey And Georgi Break Up?
Most romantic relationships have their ups and downs, and Darcey and Georgi's isn't an exception. In season one of Darcey and Stacey, their relationship started experiencing turbulence, but things got worse by the finale of season two. Consequently, the couple was always quarreling about everything and nothing. To top things off, Darcey made contact with one of her exes, Octavia. Her action significantly hurt Georgi that he became vengeful. In a bid to spite her right back, he also contacted his ex, Jesse Meester. 
In no time, Darcey broke up with Georgi over the phone when she was in Turkey. She complained about Georgi's cold demeanor when he bade her farewell at Connecticut. She also went ahead to question his love for her. Surprisingly, Darcey also held Georgi to a double standard. She complained about him reaching out to his ex. Meanwhile, she also did the same.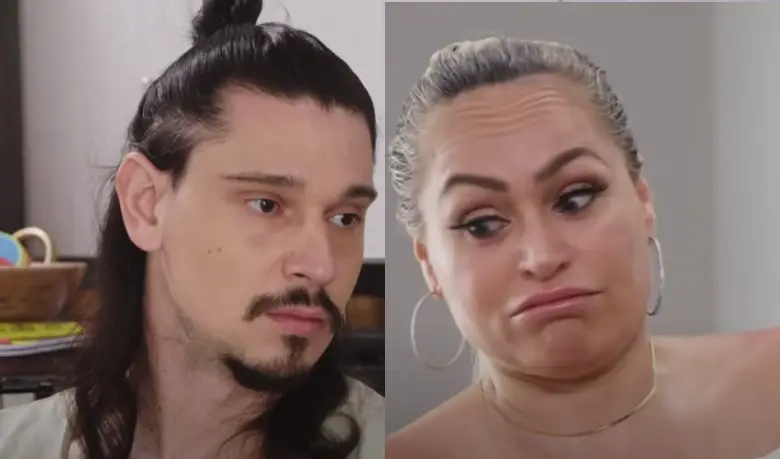 Although Georgi was taken aback by the whole situation, he tried to calm Darcey down and employed her to think about how her actions also affected him. He also urged her to come around to resolve their issues as a couple. But Darcey was done and over with the relationship. She maintained her stand, and she called things off. 
Darcey Has Learned Her Lesson From Her Past Relationships
When Darcey and Georgi's relationship began, fans were super excited for the couple and hoped it would be fulfilling for Darcey. Unfortunately, during their breakup, Darcey revealed to Georgi that he wasn't treating her respectably the way a fiancee should treat a fiance. She bickered about deserving more than breadcrumbs of love as she knows her worth. It appears that Darcey has picked up a couple of lessons from her previous failed relationships with Jesse Meester and Tom Brooks. She also revealed that she is cautious in ensuring she doesn't repeat her previous mistakes in her current relationship. Honestly, only a fool would fall prey to the same gimmicks more than twice.
Conclusion
The question of if Darcey and Stacey are still together is a very dicey one. However, we hope that the couple comes around and settles their differences amicably, whatever the case.