One of the so many troubles of being in the public eye is getting trolled or "dragged" as it is famously called. Even worse, is the cancel culture.  Sometimes, these acts are well deserved when popular persons use their platform to pass false information other times, it is totally uncalled for. In Sage Steele's case, we would let you be the judge. However, the Journalist has since formally apologized for her insensitive comments. Sage addressed ESPN's vaccine mandate to be sick and scary. She also blamed women for attracting sexual harassment with their fashion choices.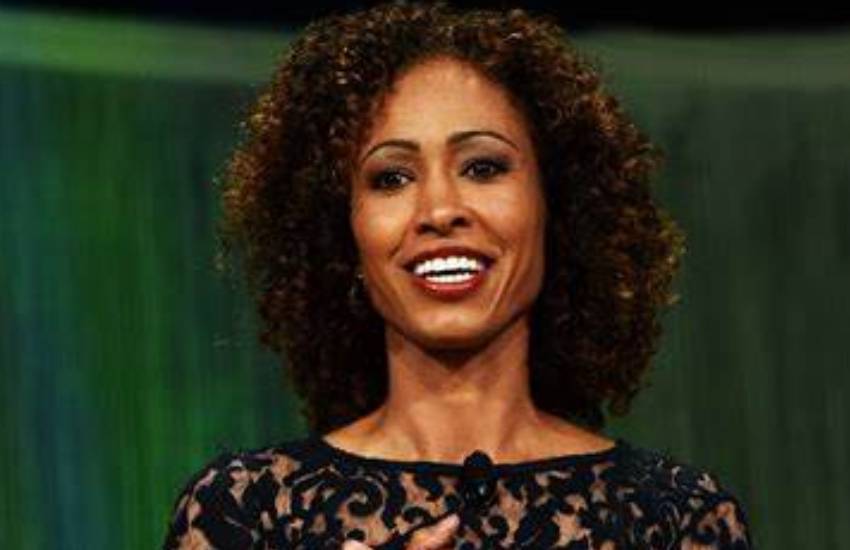 Well.Well. well. We all have the luxury of free speech. In this article, we would divulge some really interesting facts like who sage Steele parents are and a lot more.
Who Is Sage Steele?
Sage Steele is a popular American sports journalist at  ESPN Sports network. she is currently the co-hosts of 6 pm SportsCenter on ESPN alongside Randy Scott and Kevin Negandhi, weekly. She is also the host for SportsCenter on the Road. Sage was a one-time host for ABC's telecast of the Tournament of Roses Parade. She has hosted some of Sportscentre's big annual sports events, such as the NBA Finals, the Super Bowl, World Series, the Masters, and the College Football National Championship. She is a multitalented anchor, host, and reporter. Sage Steele has also worked in high-profile stations like WISH-TV, ABC WFTS, NBA, and Fox Sports Florida.
The Early Life Of Sage Steele
The Journalist's birth name is  Sage Marie Steele. She was born on November 28, 1972, in Panama Canal Zone. Sage grew up with her parents and two brothers, Courtney Steele and Chad Steele. She attended Thomas B. Doherty High School in Colorado Springs for two years. After which she transferred to Carmel High School and graduated in 1990. Afterward, she went to  Indiana University Bloomington to further her education.
Quick Facts About Sage Steele
Who Are Sage Steele Parents?
Sage Steele parents are Gary Steele and Mona Steele. Although not so much is known about Sage Steele parents. We do know that her father is of African-American descent while her mother is of Irish/Italian descent. And her father is enlisted in the Army sports hall of fame.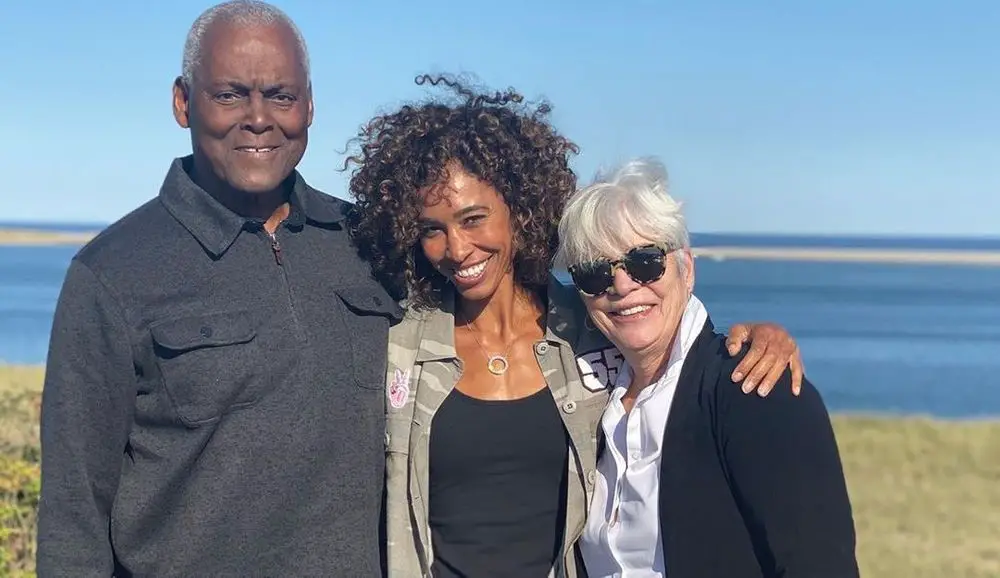 Sage Steele's Father was The First Black Man To Play Football In The Us Military Academy.
Since an apple doesn't fall far from the tree, Sage Steele's excellence as a sports journalist shouldn't come off as a surprise.  Her love and expertise for her craft obviously stem from her athletic genes gotten from her father. Sage's father, Gary Steele was an athlete. He was the first black man to play varsity football at the US Military Academy. And also enlisted in the  Army Sports Hall of Fame for his outstanding  achievements and performances in the Black Knights football, track, and field team  
Due to the nature of her father's job, her family traveled a lot. They stayed in different states and countries, like,  Greece and Belgium. Eventually, in 1984, they moved back to the US and settled in Colorado Springs, Colorado. The journalist is very proud of her father and seizes every opportunity to show him off.
She is fully committed to letting the world know what a good person man her father is. Most importantly showcasing his strength in overcoming adversity with class. Hence, in 2014, she organized a special feature for her him in celebration of Black History Month. And she couldn't be any less proud to be his daughter. She said: 
"I realize how fortunate I am to honor my dad on a platform like this and when I saw his face on television, it just hit me. I've always know how blessed I am to have a great family, but now the world can see how special my dad is, not just as a former athlete, but most importantly as a person."
Sage Steele's Parents Are Her Biggest Fans
The family unit is not just the smallest unit in society. It has also proven to be one of the biggest support units, never mind the complexity of the family relationship. Luckily for the talented journalist, she seems to enjoy full family support. Sage Steele's parents are her biggest fans, always cheering her on and up. 
At some point in 1998, she almost quit journalism, when things got really tough. Her mother was her voice of reason and energy booster. Sage recounts getting on the phone with her mother after a bad workday. Without saying anything, she sensed her troubles and encouraged her to persevere. She said : 
"Don't you dare let them get in the way of your goals and dreams. Don't you dare let them win. You'll always regret it." 
Her mother, Mona Steele, constantly holds the door for her and encourages her to leap forward. She references her strength with great admiration. She also disclosed how brave her mother was to halt her career in order to support her father's military career. Sage also admits to not only getting support from her mother but learning a lot of life's lessons too.
Conclusion
Sage Steele's story and the influence of her both parents shows the importance of context. Growing up in the context of an athletic father and a very courageous mother obviously explains why she niched down to sports journalism and where she draws her exceptional strength from.