Monse Finnie is the central character of the American- comedy-drama, On My Block on Netflix. At some point, we've all needed a Monse in our lives. Her character development is beautiful to behold. She evolved quickly from the 3-year-old who grew up without a mother to an outspoken teen who looks out for her loved ones while maintaining a very healthy relationship with her father.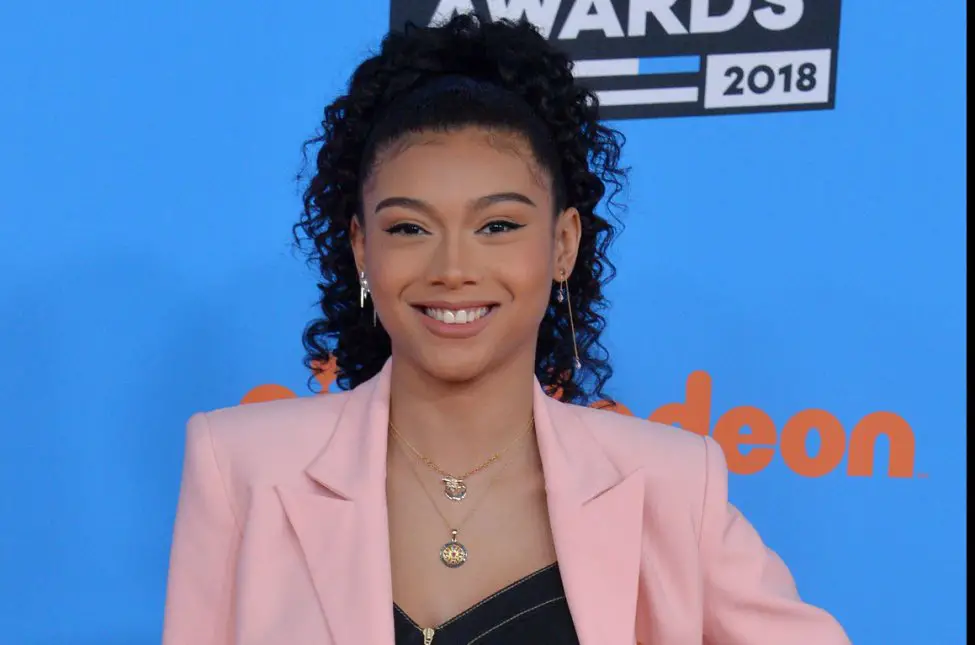 In the absence of her mother, Monse developed a tight bond with her father, Monty. For some reason best known to him alone, her father couldn't care less about her mother's whereabouts. He deliberately refused to look for her. However, things took a different turn in season 2 when her mother surfaces in her life again. This time around, she has a new identity. She changed her name from Selena Finnie to Julia Whitman. She lives in Brentwood, an affluent white neighborhood with her new husband, Brian, and two white kids, Hayden and Cooper.
The sudden reappearance of her mother evoked a lot of emotions from fans. We all had high hopes as we expected their reunion to go smoothly so that Monse could finally have a female presence in her life. But, unfortunately, it all went down the drain as the relationship didn't see the light of day. This article is going to chronicle the whole ordeal of On My Block Monse Mom.
Why Did On My Block Monse Mom Leave?
Even God has promised not to leave us alone, just the way lactating mothers can't leave their babies unattended for a lengthy period. But, unfortunately, on my Block Monse, Mom didn't get the memo; she flipped the entire script. She walked out on her husband and her 3-year-old toddler at the time. The reason for this uncanny action is still a puzzling mystery. However, she shows up again in her daughter's life with a new identity and begins to spread rumors to justify her actions. She tells her new class of rich friends that she abandoned 3year old Monse and her father Monty because he used to assault her physically. Yet, even with a new identity, she still has the stench of irresponsibility. 
The lies blew up her chances of establishing a good mother and daughter relationship with Monse. It also turns out that she never really did change as her new husband, Brian, reveals to Monse that she also pulled a disappearance stunt on him and their two kids; however, she always comes back. on My Block Monse mom, Julia left because she was embarrassed about Monse's ethnicity.
Was Big Meech's sister, Nicole Flenory a member of the Black Mafia Family syndicate? Find out here
What Did Monse Mom Do?
Several Years after she eloped, abandoning her husband and toddler. She appears again, but this time with a different identity. Their reunion was fast-tracked because Monse worked as a babysitter for her half-siblings, Hayden and Coope.r Although she didn't reveal her identity. Her mother, Julia, who happens to be wise, quickly figures her out and confronts her. Monse confirmed her identity, as did her mother. She revealed to Monse that she changed her name from Selena Finnie to Julia Whiteman. Julia moved back from Los Angelos with her new family to finish her memoir about her past life. She proceeds to generously offer Monse a chance to move in with her and start a new life in the affluent Brentwood neighborhood. Monse was conflicted because she couldn't just uproot her life from Freeridge, where she had known her whole life.
Notwithstanding, Monse's confusion was resolved in no time when she found out her mother dragged her father under the bus. She told her rich friends that she had eloped earlier because he used to assault her in a bid to save her face. Monse wasn't pleased with the lies and the subtle signals she was getting about her mother's embarrassment for her ethnicity, so she turned down the offer.
She related the situation to her friend, Spooky, Cesar's brother, for an even better judgment and second opinion on the case. He encouraged and affirmed her decision to decline her mother's offer. He said :
"She wants to clear her conscious. She disappears, comes back, and expects you to welcome her with open arms? Now she wants to be a parent? Seems a hell of a lot easier when you don't have to raise a child. Screw that."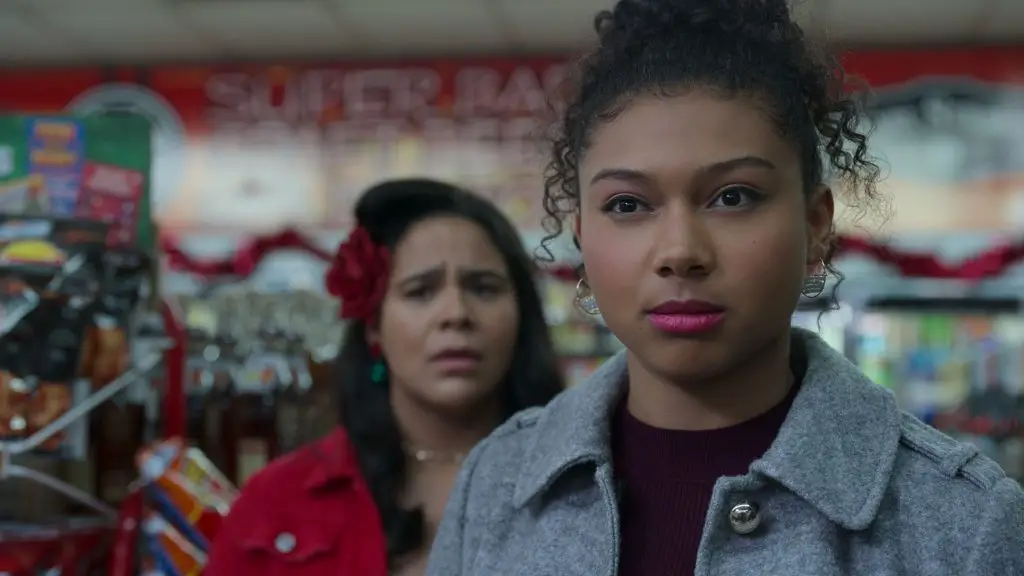 What Happened To On My Block Monse Mom?
After the malicious lies that followed their reunion and Monse outrightly declining her offer of what seemed like a luxurious life, we learned of her mother's death. Julia had taken her own life. Her mother's death created a hollow of curiosity in Monse. She had lots of questions that needed answers. Monse wondered if her mother committed suicide because she regretted abandoning her and her father? Or, there was another possible reason why? Sadly, we will never get to know why she took her life and a host of other secrets her mother took to the grave. Monse, on the other hand, is faced with mapping out the trajectory of her life from that point onward.
Sierra Capri's Shares Same Reality With Her Fictional, Monse Finnie
The fictional character of Monse Finnie was bodied by the brilliant actress Sierra Capri. The translation and interpretation of the character was flawless and brought life to the story. The actress Sierra Capri revealed that she understood the role as she shares the same reality with the fictional character of Monse. However, in her case, she is estranged from her father unlike Monse, who shared bad blood with her mother in the series. 
Coming from a broken home helped her to interpret her role fully. She often mirrored her relationship with her father to depict the strained relationship between Monse and her mother, Julia. She said :
"I flipped those two roles in my head, and I pretended that I was talking to my dad at that time," 
Conclusion
Sadly, there are so many Monse out there. But, unfortunately, they never get to see their mothers or fathers as the case may be. Well, to find out what part Monse would take on next, you have to watch season 4 when it airs.