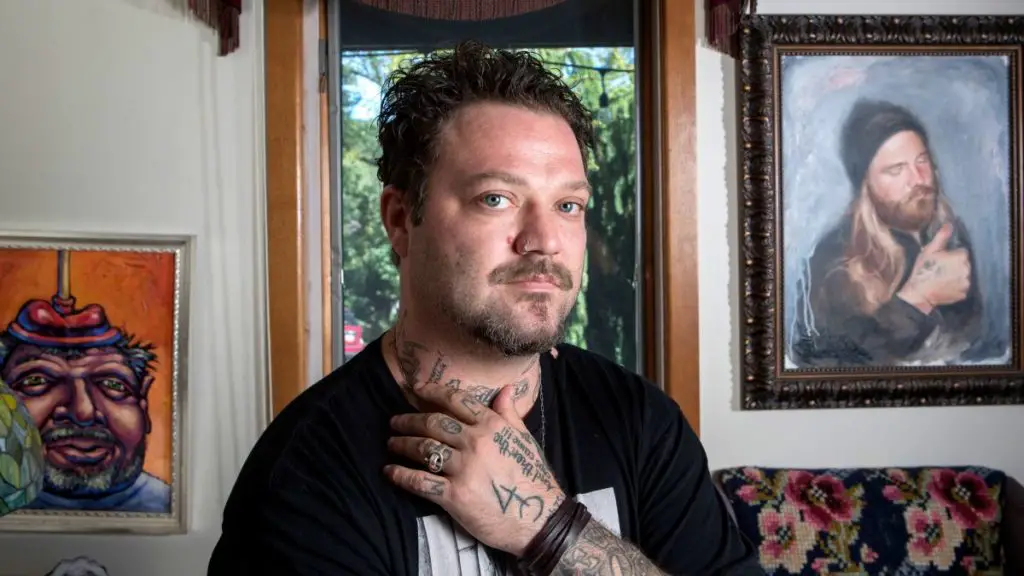 Ever seen those skateboarders doing wild things with skates, sometimes, making your eyes pop because you are worried they may land awkwardly and lose a limb? Well, some of those guys are trained and are regarded as professionals. One of them is Bam Margera and you'll be amazed at his net worth for skating.
The difference between Margera and the other skateboarders is that Margera combines film-making, acting, and music to professional skateboarding and boy, is he good at them?
If you love skateboarding so much or you just love some skateboarding tricks in videos, then Bam Margera is a man you should know. We'll tell you everything you need to know about Bam Margera in this post, including his relationship, vices, and net worth. Stick with us!
Who is Bam Margera?
Really, Ban Margera is whoever he wants to be at anytime he wishes to be what he is! Complex stuff, huh?
The issue is that as a multi-talented person like Bam Margera, you may have the problem of choosing which talent you want to fully explore, especially if you tend to be adept at all of the talents you exhibit. Bam Margera has shown that anyone can reach the peak of whatever career they choose if they want to.
The American who loves tattoos comes across as a goal-getter. This explains his success in whatever he has dug his fingers into. He may have had relationship issues, but it didn't stop him from being one of the most sought after stunts man.
Bam Margera Early Years
Margera was born Brandon Cole Margera in West Chester, Pennsylvania on September 28, 1979. We later found out that the name Bam was actually pronounced doubly, more like Bam Bam, a nick given to him by his grandfather at the age of three. He earned the name for a reason that still sounds eerily weird – running into walls.
As a young boy, Margera showed signs of loyalty when he quit High school, because his closest friend, Chris Raab was expelled. Both of them would grow up to become best of friends.
Bam Margera's Career
No one would have believed that what started out as fun, skateboarding, for Bam Margera and his friends would become what he does professionally, earning money alongside.
Shooting videos of himself and his friends skateboarding and performing stunts alongside got Bam Margera the attention of MTV. MTV drafted Margera and his friends into a reality comedy series that would become the famous Jackass series, attracting attention all over the world.
The series was so good, it had no less than four spin-offs.
Film-making: A Major Contributor To Bam Margera Net Worth
Not very long into getting into the movie world, Margera began to make movies. He started with three movies. Haggard (2003) was the first that Bam produced. He directed and co-wrote the movie based on the events in the life of his best friend, Ryan Dunn.
Margera was also instrumental in the making of the sequel of Haggard – Minghags. The movie's release date was December 2008.
The third movie Margera directed was a Christmas-themed movie titled: Bam Margera Presents: Where the Fuck Is Santa? A movie about Bam and his friends' escapades in Finland on a quest to find Santa.
Bam Margera's foray into film-making generated him a lot of money. Then… what if we told you that Bam played a role in a pornographic movie (The Fantastic Whores 4)? Anyways, he didn't get naked, just so you know.
Bam Margera and Music
Margera also delved into music. A quick background story: Bam actually played the keyboard for a band called Gnarkill, so, he had some kind of experience in music.
Margera's love for music made him create a record label with the name Filthy Note Records. A label that has gone on to produce songs for Vains of Jenna, Viking Skull, Clutch, and a host of other artists.
In all, Margera has directed 7 musical videos. Four of those videos were for Finish band, HIM, while the other three were for 69 Eyes.
This shows how vastly talented this eccentric man is.
Bam Margera's Vices
Margera abused alcohol since when he was in his twenties. This habit translated into his career and almost ruined the reputation he had built.
He was a regular at several rehabs, as his relapses were almost regular. According to him, after he lost his best friend, Ryan Dunn in an accident in 2011, he felt his world had crashed. So he resorted to alcohol.
Also, Margera has been involved in several fights, a notable one was in Iceland. Bam got really drunk after his band played and attacked two security guards. Seeing what was up, the Icelandic rap group, Glacier Mafia used the opportunity to beat him to pulp.
Relationship
As a star, Margera was bound to appeal to women. However, it wasn't all rosy for him. The earliest relationship we know of Bam was with Jennifer Rivell. Cameras caught both of them together often, nonetheless, they didn't get past the dating stage. Bam and Jennifer ended whatever thing they had in 2005, after courting each other for seven (7) years, since 1998.
Two years later, Bam married Melissa Rothsein. The marriage didn't last as they divorced in 2012 after Rothsein found out that Bam had several girlfriends.
Well, it didn't take long before Margera found love again in the person of Nicole Boyd. He married Nicole Boyd in 2013, after dating for a few months.
Bam Margera Net Worth
As of 2020, Bam Margera has a net worth that is estimated at $20 million. He amassed his wealth from featuring in several TV shows, pushing out music from his record label, writing scripts, radio shows, and shooting movies. To put in perspective, some of the movies Bam directed grossed millions of dollars.
Of course, anyone with the kind of fame and net worth that Bam Margera has would enjoy rich followership on social media. Bam has 2.1 million followers on Instagram and here's what he's up to in that space:
Conclusion
No doubt, Margera is an insanely talented man who has sank his teeth into almost every skill he has. While noting that, it is important to also know that he is a hardworking man. At just 40 years, Bam Margera understands that he still has a lot to do and the sky is definitely not the limit.