Barbie Ferreira plays the role of Kat in The HBO hit show, Euphoria. Euphoria gives a graphic representation of social issues like sexuality, drug abuse, depression, and sexual assault in the present day.  In the series, Barbie Ferreira's character, Kat is a plus-sized teenager who suffered from body dysmorphia. She was also confused about her sexual identity for a while before she discovered herself perfectly well. This storyline is similar to Barbie Ferreira real-life personality because it was a reality.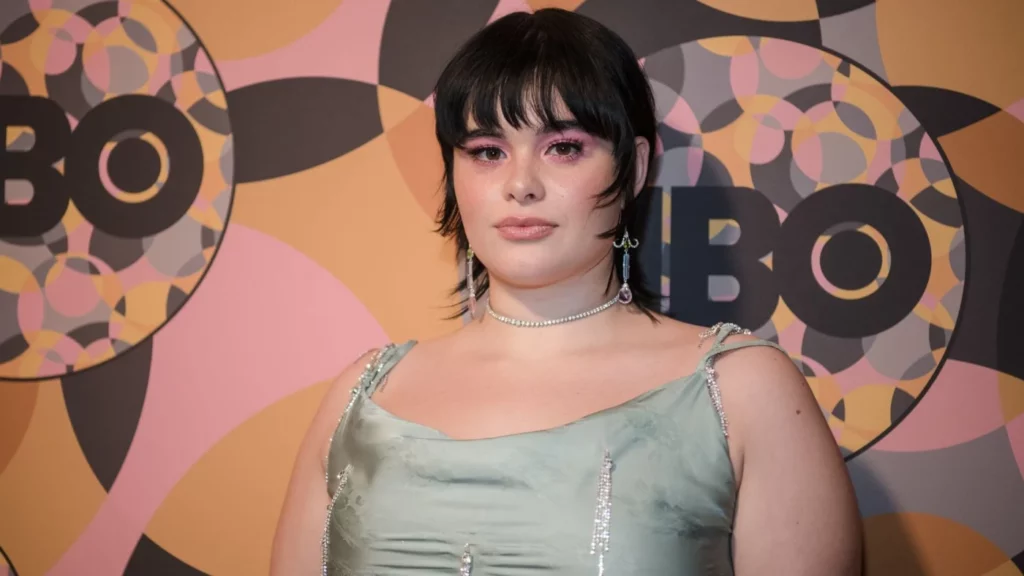 According to Sam Levinson, a great deal of her personal life was incorporated into the storyline of the series. This enables her to play the role of Kat effortlessly.  Hence the raw undiluted talent and character of Barbie Ferreira, reflect the character of Kat.  Nevertheless, there are still some salient details about Barbie Ferreira that will be explored in this article. So, kindly read till the end. 
Barbie Ferreira Was Bullied As A kid Because Of Her Weight
Barbie was born in Queens, New York City. However, she was raised in Maywood, New Jersey by her grandmother, aunt, and her mother, who is a chef. Like most children in their formative years, Barbie Ferreira was bullied by her peers for being plus size. She was fairly bigger than most of her age mates at the time so they picked on her endlessly. 
To this end,  She became reclusive and over time, a chronic loner.  She would lock herself up in the room playing games on her phone or laptop. She was wary of mixing up with other kids, particularly kids from her school. Her weight was a very turbulent aspect of her life. Hence she resolved to lose weight in other to be loved by other kids. Unfortunately, things didn't work out fine as she ended up hating herself even more because all efforts to lose weight were futile.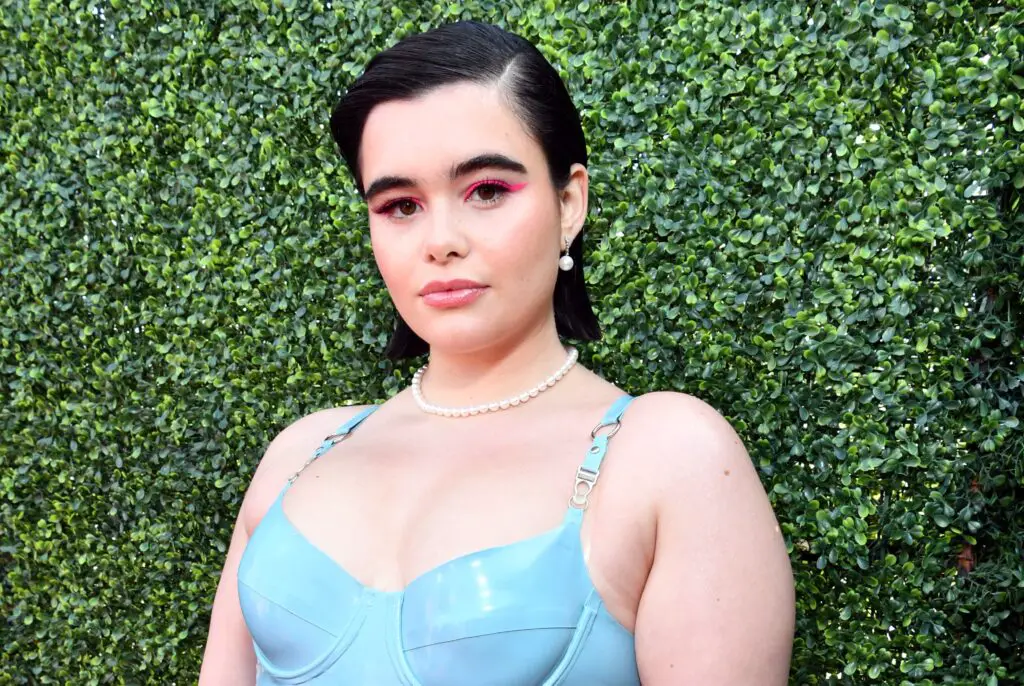 Barbie Was A Plus-sized Model Before Becoming An Actress
After battling body dysmorphia for a while,  Barbie found faith in herself again. She started out by rowing her social media presence as a model on Tumblr.  She started out by pitching herself to modeling agencies. Barbie put in the work by sending out her photos to different agencies and clothing lines. To her surprise, it worked out perfectly well American Apparel made a casting call to her via Tumblr. 
It was a dream come through for her at the time even though she still had cold feet. After her first shot as a model, things got really awkward. There was so much social media bullying and it affected her mental health. Her mother even went as far as trying to restrict her from modeling any further then.
Barbie, on the other hand, didn't refer to herself as a model but a nodel at the time for some reasons best known to her. Thankfully, she was able to rise above the hate and persevere at her craft. Ever since then, she has modeled for big brands like Aerie, H&M, Asos, and Adidas. And is currently signed to Wilhelmina.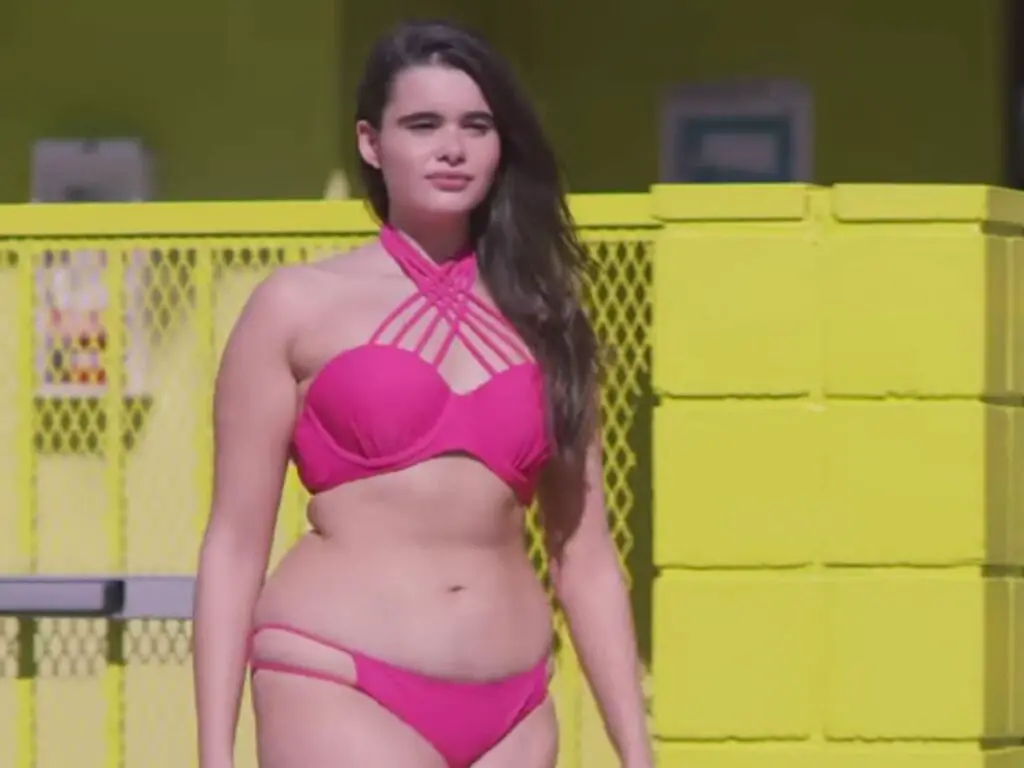 Via her modeling career, Barbie Ferriera was able to break into the acting industry, she started off hosting a Teen Vogue online series titled Body Party, VICE series titled How to Behave.  She won a Webby Award for Best Web Personality/Host. Before her big break as Kat Hernandez in the series Euphoria. She has also featured in some shows like season 2 of Divorce, alongside Thomas Haden Church and Sarah Jessica Parker.  
Barbie Ferreira Is An Advocate Of Body Positivity
Barbie has been body-shamed for a ridiculous amount of time before she became famous. She has had to deal with internet trolls who malign her for her bold body structure. To this end, she dedicates an ample amount of her modeling career and fame to advocate for body positivity.   Hence she used Her first professional shot with Aerie clothing to inspire and encourage plus-sized women. 
She has also expressed her dissatisfaction with the labels placed on models. Barbie believes that these labels affect self-image and diminish body positivity amongst women.  Ferreira is also of the opinion that all the labels are removed and all the women are seen as equal. This will make the modeling ecosystem very friendly for all body types which will breed inclusion.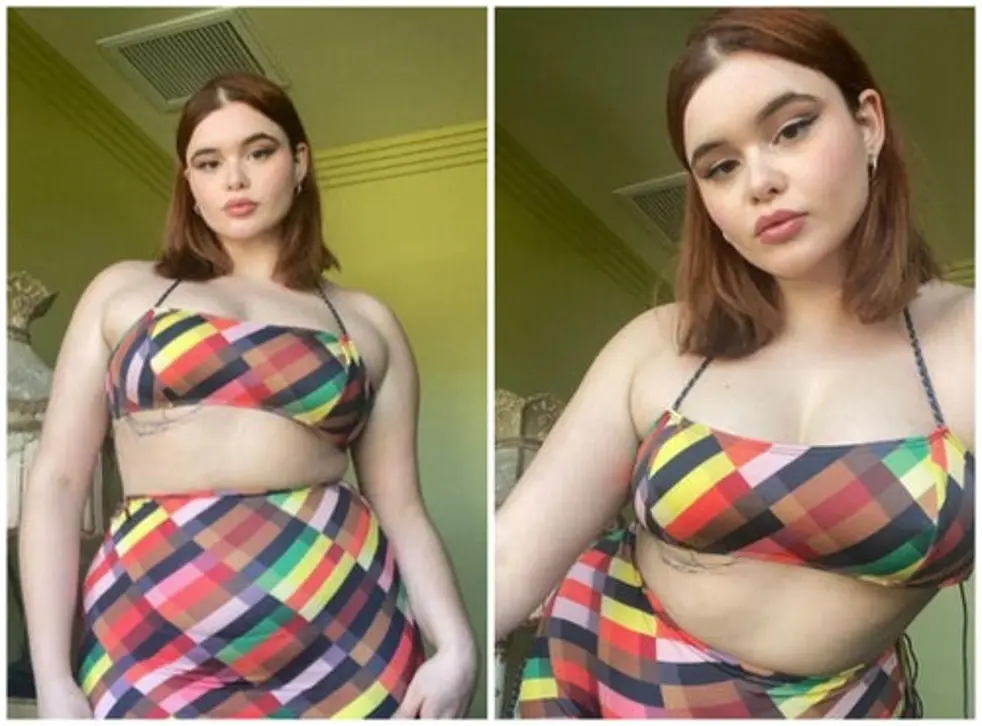 Why Barbie Ferreira's Screen Appearance Was Limited In The Season 2 Of Euphoria
In the first season of the nerve-wracking series, Euphoria, Barbie had a lot of screen time, even though she was a  supporting actress. Unfortunately, season two was quite different as she had limited screen time. Apart from the attention that the showed had garnered independently, Barbie's character as Kat had its own mass following. So it was rather odd to see her character get subtle after building anticipation in her fans in season 1. 
Well, it turns out that the reason for her limited screen time was Barbie Ferreira fallout show's director Sam Levinson.  While the rumors claim that  Barbie had a hard time working with Sam, it is also a pointer that her screentime was drastically reduced after barbie protested her character's direction. 
However, in her defense of these allegations, Barbie told The Cut that;
"Kat's journey this season is a little more internal and a little mysterious to the audience. She is secretly going through a lot of existential crises. She loses her marbles a little bit — just like everyone else in this season. The theme is everyone's gone a little crazy."
 Conclusion
Thanfully, Barbie Ferreira was able to overcome body dysmorphia. And since then, she has gone on to make a name for herself in the acting and modeling world. However, we hope she gets more screentime in the season 3 of Euphoria.