With the story of one of the biggest crime syndicates, Black Mafia Family (BMF), set to be on the screens, a rapper known as Bleu Davinci has released a stern warning to the show's producer 50 Cent. With the documentary-style series about to uncover the truth behind the BMF and the gang leader, Big Meech, it looks like Davinci is apprehensive of the revelations that would be made about him. So, who is this Bleu Davinci of BMF guy? Why is he scared? What does he do? We intend to uncover all the details about him here.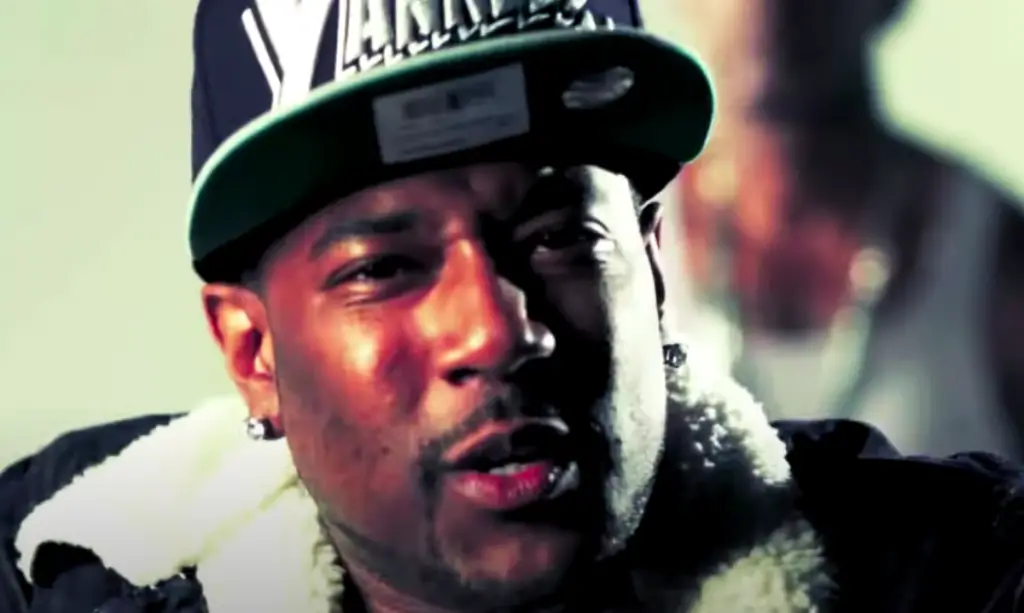 What is the Black Mafia Family?
Two brothers struggling to make it in their careers decided to start up a drug cartel—the brothers delicately created this drug cartel to look like an organization with legit businesses going on. The Black Mafia Family was founded by Demetrius Flenory, also known as Big Meech and Terry Flenory, referred to as Southwest. The drug cartel started operations in the late 1980s, precisely in 1989. The empire's modus operandi was so discreet that it took several years of intense investigations to get the perpetrators. Big Meech and Terry Flenory were both arrested in 2005. 
The BMF owned a record label which they used as a money-laundering scheme. The brothers built their network extensively across the United States of America. Reports surfaced that the cartel made over $270 million in sales of drugs. 
Who is Bleu Davinci of BMF?
It is no news that the BMF is a criminal cartel posing as a record label. The group was busted and had their gang leader behind bars since the early 2000s. Bleu Davinci is an American actor and director. However, his real name is Barima McKnight. He was born on February 25, 1978, in Los Angeles, California. The rapper was the only artist on BMF entertainment back in the late 1990s. 
Davinci has a daughter Madisyn, and three other boys; Melaki, Brandon, Xavier. Davinci's last child is shared with Love & Hip Hop Atlanta star Keely Hill. 
McKnight today is not just a rapper but an actor. He has made appearances on several movies and shows. 
The Career of Bleu Davinci in BMF
Davinci moved to Atlanta from California, seeking a record label that would sign his already blossoming career. He got signed up to the Black Mafia Family organization in no time, which was not remotely known to be a drug cartel at the time. However, Bleu Davinci in BMF meant that he was overseeing the drug's activities of the cartel. Since the empire had an entertainment record label, Davinci began releasing music through the label. Unfortunately, some of his songs didn't gain popularity because of the notoriety of the BMF. 
However, after the authority found the label to be a money-laundering outlet. As a result, Davinci's music was put on hold as he had jail time to face. However, after several run-ins with jail, he released his mixtapes, Angels and Demons, Respect the Unexpected between 2014 and 2015. His songs received massive airwaves like Blowin' Indo, We Still Here, My New Car. 
After the operations of the BMF burst, Davinci became the only artist to serve jail time for his role in drug trafficking and money laundering in the organization. 
The Acting Career of Bleu Davinci in BMF 
Bleu Davinci has featured in several movies. Some of these movies include All Eyez on Me, an adaptation of the legendary 2Pac's life. He also played roles in City of Lies. 
Is Bleu Davinci Married? 
There hasn't been anyone who we know is in a relationship with Bleu Davinci at the moment. However, there are baby mamas, which are familiar with hip-hop stars and celebrities alike. The first name that comes to mind when we think of Davinci's life is Keely Hill. They had a son together, Xavier J. McKnight. Apart from Xavier, Davinci also has three other children. 
Why Did Bleu Davinci Send Warning to 50 Cent?
To send a warning regarding the release of The BMF series on the Starz network, Davinci issued a note of caution to 50 Cent, the show's producer. He warned that the series should not misrepresent his name; else, he would take the case up and end the series.
The rapper said: "The only thing I'm saying is that if they handle my name wrong, I'm coming to see you.
"The writers, the producers, the directors, the executive producers, y'all play with my name – I'm telling y'all right now. Y'all play with my name; it's up. Period.
"There won't be no more shooting. No more filming that sh*t. I'm gonna try to find a way to f*** up everything about it if you play with your name.
For Blue Davinci, his name needed to be adequately represented and given enough credit. 
What is His Net Worth?
Bleu Davinci in BMF at the time must have accumulated a lot of money, considering his involvement in the drugs business. However, he has served jail time and has featured in several movies, but he also has his music still raking in money to me. The rapper has lots of luxury cars to his name. He has a net worth of $100 million. 
Read about Tavia Shackles here, the wife of sports business mogul, Clar Hunt. What does she do? Read here
Conclusion
Bleu Davinci in BMF served jail time for his role in drug trafficking and the group's money laundering. However, he has left jail and is back to making music and pursuing his passion for acting. As for Big Meech and Terry Flenory, they are still serving jail time for their role in building one of the most dangerous drug empires in the United States.