If you think cupid has never missed shooting his arrow at his target, you most definitely don't know why fans are itching to know who Bobby Flay girlfriend is.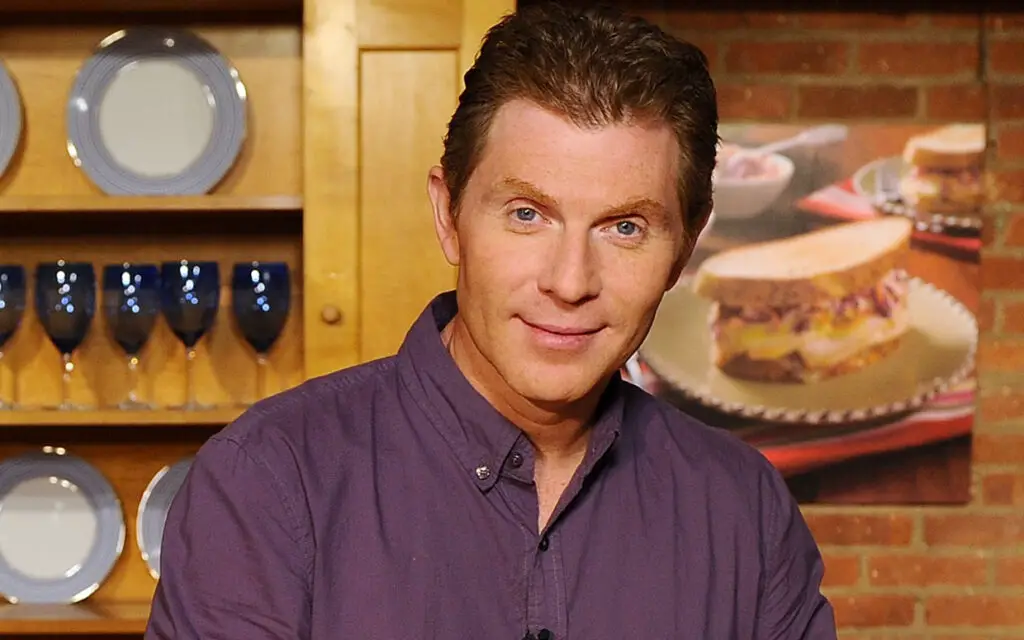 Bobby Flay is an Emmy Award-winning chef who dropped out of school at age 17, by age 20 he became a head chef, and at age 26 he opened his first restaurant.
A good number of his fanbase consist of people who enjoy his exceptional culinary expertise displayed on cooking shows like Brunch at Bobby and Iron Chef America. while the other half are people marveled at how fickle his love life is after three divorces and evergreen rumors of a new Bobby Flay girlfriend swooping through the internet.
Cupid keeps missing his target of shooting at a permanent Bobby Flay girlfriend that will eventually march down the aisle with Bobby Flay for his 4th marriage and hopefully the last.
Is Helene Yorke still Bobby Flay's girlfriend?
After the chef's divorce which was championed by infidelity from his third marriage that miraculously lasted for 10 years with actress Stephanie March, fans were eager to meet the new Bobby Flay girlfriend.
Interestingly, he didn't keep us waiting for long, he satisfied the curiosity of both fans and media by presenting Helene Yorke as his girlfriend when he brought her on as a judge on Beat Bobby Flay in 2017. He said: "So I'm going to let you in on a little secret. Last season I went to a Knick game and I met Helene. Now we kind of date."
As at the time when Helene was revealed as the new Bobby flay girlfriend, the couple was said to have been dating for a year. He shared in an interview with E! News that one of his favorite things to do with her was cooking together.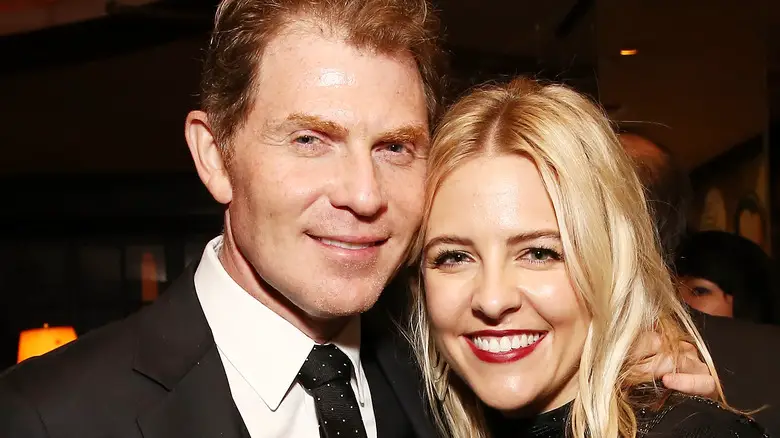 Lots of things I love about her, one of them is that she is enthusiastic about so many things, eating is one of them but she loves to cook….We cook together so she'll say I wanna make this and I stand next to her and help her. We all thought it was going to be Bobby Flay`s happily ever after until almost 3 years of dating in 2019 when the relationship crashed.
Helene gave fans the hint of their breakup when she posted a picture of herself kissing another man on her Instagram page, Ouch! Cupid sure has some unsettled scores with the chef as he missed his shot at Helene too, making fans anticipate yet another official Bobby flay girlfriend as Helene swiftly moved on to dating American actor and writer Max Jenkins.
Who is the official Bobby Flay girlfriend at the moment?
Just like every other fan of the 56 years old chef who has had their ears perked up for news of his lover or love interest, Fran Drescher is not an exception as she was also curious to know who the official Bobby Flay girlfriend is presently ever since he and Helene Yorke went their separate ways.
Fran Drescher took the bull by the horn recently on an episode of Beat Bobby Flay when she asked the chef: "What's your situation? You're not wearing a wedding ring. You have a girlfriend?" Bobby Flay was probably shy hence the laugh before responding to Fran Drescher saying: "I'm very single. She kicked me to the curb."
Your guess is as good as mine, he was referring to Helene Yorke who was the last known official Bobby Flay girlfriend. Fran Drescher should be immortalized as a goddess of confrontation for helping a sea of perplexed Bobby Flay fans clarify that he is single and there is no official girlfriend at the moment.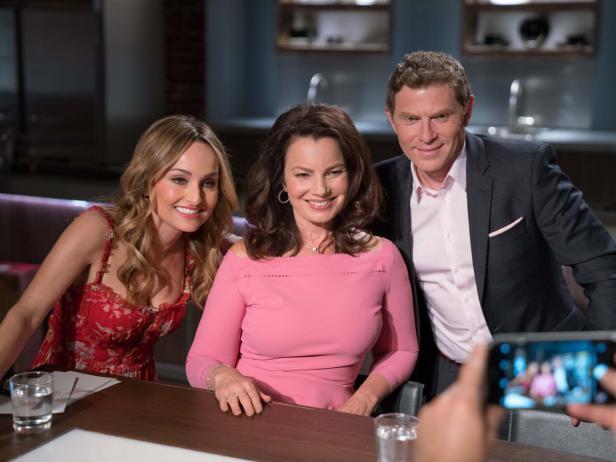 Good news for anyone with a crush on Bobby Flay, you can shoot your shots now before he is taken again. Fran Drescher already did on the show when she playfully asked Bobby if they should look at art together.
Bobb immediately got in on the joke and asked if she was asking him on a date and he blushed. Fran retorted that it's understandable and any guy would blush. We hope cupid concentrates and not miss another shot at shooting down a Bobby Flay girlfriend soon.
Will there be a Bobby Flay girlfriend soon?
In a recent video, he talked about a new girl, rumors of a new Bobby Flay girlfriend sprung up, sadly she is his new secretary, Christie Bok. Fans were disappointed as she was only his assistant and not a love interest or potential love interest. It seems he is taking time off the dating scene as he has been very private with his love life. Hopefully, this break would help cupid horn his arrow shooting skills so he doesn't miss his shot at another Bobby Flay girlfriend. For now, let's enjoy his culinary expertise as we anticipate a new girlfriend.
Check out Bobby on Instagram
Conclusion
This is all you need to know about Bobby Flay`s girlfriend and love life. If your relationships don't last, don't beat yourself up, put a little of the blame on cupid. After all, he isn't so skilled given his track record of missing shots to get Bobby Flay a girlfriend for a happily ever-ride. We can only hope the handsome chef doesn't give up on romantic love as he is no stranger to it.