You have to envy the Life Below Zero cast for living their lives with so many beautiful adventures. What's more, they are enjoying every minute of it despite living in harsh conditions that make survival an option.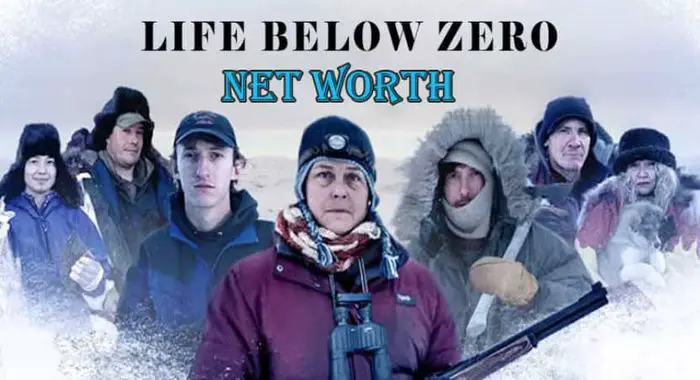 Maybe this sort of reality helps builds a person as it makes you strong giving no room for weakness. Nevertheless, you would always wonder if they ever get tired of living this way, especially where you have to live so far away from common civilizations while fighting to stay alive. 
You have to live with the idea that your neighbors will be the hungry bears, foxes, and wolves. These animals have an instinct to kill rather than be killed. So, would you fancy living in such a place even if you are paid a cool sum to do so? Learn about the casts here and find out how they manage the show.
Fast Facts About Life Below Zero Cast
Here are quick facts you should know about Life Below Zero Cast:
The Life Below Zero Cast
The Television Show, Life Below Zero, is a reality show airing on National Geographic Wild Channel on Tuesdays. It is produced by BBC and began its first episodes in 2013. It still airs to date.
Dosh Freed and Barbara Doran are the producers of this Television Show. Although this show keeps airing, there is the rebranded version titled Life Below Zero: Port Protection.
Subsequently, BBC promises its avid fans of a new version of this show titled Life Below Zero: Next Generation to begin airing in 2021. Anyway, while we wait for this, here below is the Life Below Zero Cast members:
Susan 'Sue' Ruth Aikens
Sue is a woman with a formidable story and a strong personality sharpened by life experiences. She transitioned from being a city girl living with her family to an Alaskan.
She went through the entire process alone, forced to find warmth and food her way, most likely with the brute of force. Surprisingly, she finds a certain beautiful strength in the pain of these struggles she had to pass through. But slow down, you will get to know everything about this young, accomplished native Alaskan.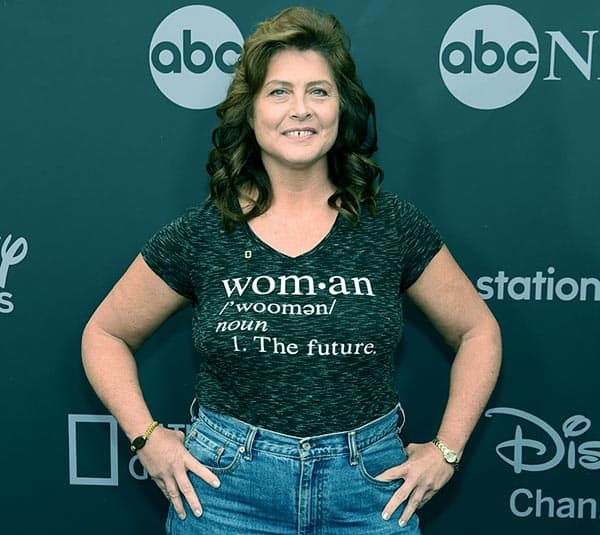 Susan was born on 1st July 1963 in Mount Prospect, Illinois, and is three times married with two children. Somehow, Susan and her mom left Palatine at three in the morning and arrived at Fairbanks, Alaska.
Now in Alaska, Sue got abandoned by her mother, and so began her journey to survival. She lives in Kavik River Camp, Alaska, and before now, she had featured in Flying Wild Alaska (2011-2012). Sue is worth $250,000.
Nonconformist Glenn Villeneuve
independent Glen left the life he was accustomed to at Burlington Vermont for the beauty adventures Alaska offers.
The good thing is, he is enjoying this with his family, including his youngest child, Agatha.
Glenn is a self-taught outdoorsy man who loves to learn new things and break frontiers.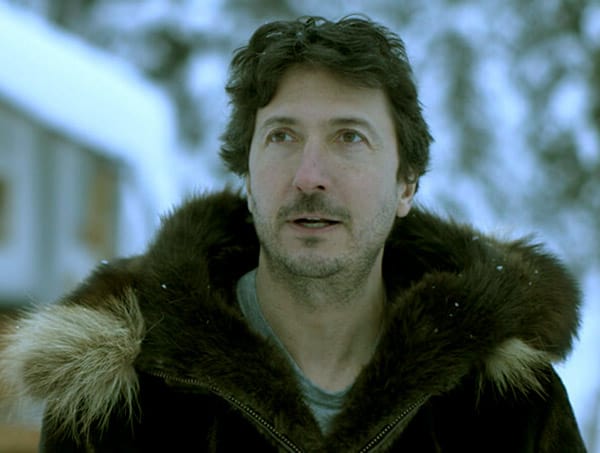 Twice married now, his current partner was Trish Kazan who had been with him since 2016. Although he is very much loved by his fans, he was later be dropped by the owners of the show much to everyone's disappointment.
Meanwhile, Glenn settles in Chandalar which is 200 miles north of Fairbanks and 65 miles North of the Arctic Circle. He survives as a hunter while still exploring the wild vast expanse of Alaska.
Glenn got noticed during his Alaska exploration and was recruited by the producers of the show for his rich experience. He featured in about 85 episodes till he is dropped sometime in 2019. Glen was born on the 18th of August 1969, and there is no recorded history about his parents. Being a cast of Life Below Zero, his net worth is put at $1million.
Edward 'Chip' and Agnes Hailstone
This couple resides beyond the banks of Kobuk River (19 miles North of the Arctic Circle), Noorvik Alaska. While Chip was a native of Kalispell Montana before moving to Alaska, Agnes is a native of the Indian Inupiaq Tribe.
At nineteen, Chip visited Alaska, fell in love, and decided to settle and build a home with Agnes whom he met later. Between the couple, they have seven children, with the two eldest being college students.
Sometime in 2017, Chip was unable to participate in the Show due to his run-in with the Police. He was jailed on two count charges of perjury and two count charges of making false statements.
Being a part of Life Beyond Zero, they both have an estimated worth of $250,000. Chip was born on March 8, 1969. His parents are Daniel and Mary Hailstone. On the other hand, Agnes was born in 1972.
Meet Bruce Buffer

Bruce Buffer is a UFC announcer, fans got wild when they found out his net worth, you will be shocked too. Read here

Jesse Holmes
Jesse has a strong love for Alaska. This makes it easy for him to settle down in the city and build a life breeding and raising dogs while being a carpenter and a musher. Jesse loves marathons – he owns a sled of 38 race dogs. He also loves fishing and hunting.
Leaving his native Odenville, Alabama at the age of 16, Jesse Holmes stopped over at Montana. He worked as a carpenter for three years at Montana before heading over to Alaska in 2004. He lives along the Nenana River and makes money from his skills as a carpenter, fisherman, and race dog trainer.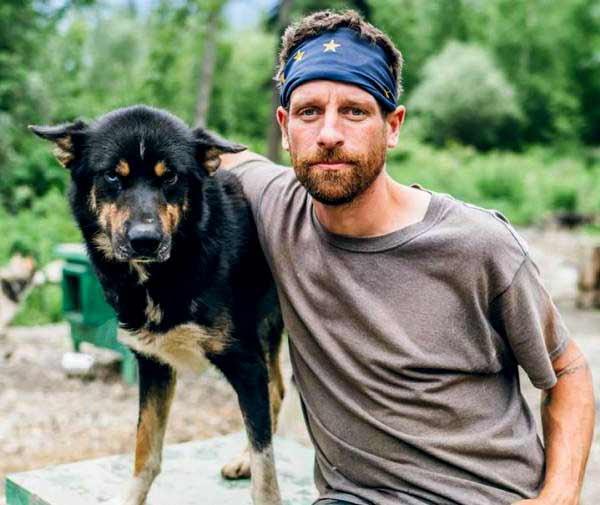 By participating in dog racing competitions, Jesse is a recipient of the 2016 Yukon 300 and the 2017 Kobuk 44. Sometime in 2018, Jesse won the Rookie of the Year Award for his participation in the 1,000-mile Annual Iditarod Race. He was born on February 21, 1982, and he is worth $500,000. There are no details of a partner or a lover.
Andy Bassich
Andy Bassich was born on 25th January 1958 in Washington DC though he spent his childhood in Wheaton, Maryland. He attended the John F. Kennedy High School and graduated in 1976.
Afterward, he moved on and now lives on the Yukon River close to Eagle Alaska where he spends his time as a River Boat Captain. It is while he was conducting tourists on his riverboat that he met Kate Rorke and married her. Settling down to family life was easy for them until misfortune came knocking.
Andy divorced his wife Kate Rorke sometime in 2016 based on emotional abuse. Returning to life as she once knew it, Kate moved to Canada and is currently living close to her daughter.
Meanwhile, Andy has a new girlfriend, Denise Becker, who is a trauma nurse. This new development came when he sustained a bone injury that took him out of Alaska. His net worth is estimated to be $250,000.
Homely Erik and Martha Mae Salitan
Erik was born on February 9, 1984. He has a degree in Applied Science from the University of Alaska. One wonders what prompted the 12th grader to leave the comfort of the wilds of Alaska but you can see what it has done for him.
Erik is a registered pilot, guide, and entrepreneur asides from being a Television personality. He also owns the Bushwhack Alaska Guiding and Outfitting Department and is a native of New York. Together with his wife Martha Mae, the couple owns and runs the two lodges located in the Brooks Range and Peninsula.
Martha was born in Alaska, she grew up in Iliamna, and owns the Blanchard Family Funeral Home and Birch Hill Cemetery. Martha, having worked in her parents' fishing lodge, is an experienced lodge owner and chef. This is all there is to know about Martha Mae Salitan. Martha and Erik both have a son, Lucas, who is a big part of their lives.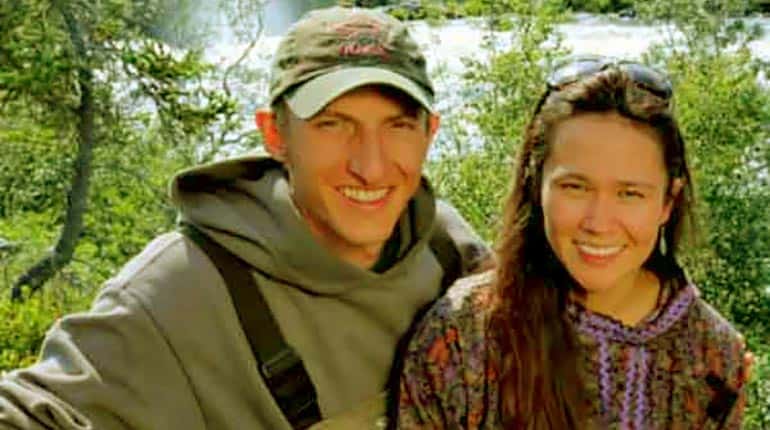 Why did Erick and Martha Mae Salitan Leave the Show?
Unfortunately, the couple with their son, Lucas, is no longer a part of the show. The family left the show sometime in 2016 possibly to pursue other affairs. But while on the Show, they lived on Wiseman 67 miles away from the Arctic Circle in Alaska.
As members of the Life Beyond Zero cast, they have a net worth of $400,000. To fans dismay, there is no public statement addressing why they left the show.
Native Ricko DeWilde
Rikcko Dewilde joined the Life Below Zero cast in 2018. Born to Lloyd and Amelia DeWilde on June 7, 1975, and raised in Huslia, Athabasca, Alaska, he is a father of five children and his net worth as a Life Below Zero cast member is $150,000.
Although he had an American father from San Francisco, he didn't attend school until his senior year. Interestingly, DeWilde owns a clothing line called 'Hydz'. He is a native American activist and was a former drug addict.
Ricko DeWilde fears that with the encroachment of civilization into Native lands, the cultures of the Native Indians would soon be forgotten.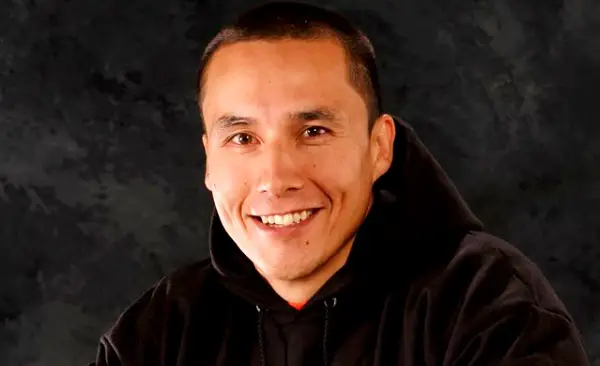 Life Below Zero Cast Achievements
Life Below Zero is a 4 Emmy Awards Winner for Primetime Creative Arts, Outstanding Cinematography, and a Picture Editing for a Reality Program.
Since the show does not have an Instagram profile, check out Ricko DeWilde on Instagram and see what he's up to:
Conclusion
Fortunately, there is no recorded death anywhere on account of filming this show. Although this does not discount the few run-ins with dangerous animals and, of course, the constant danger of frostbites.
Generally, watching the Life Beyond Zero cast live their life not only entertains but educates them as well. Considering how these residents live, you will understand the true definition of strength. It is a good thing to have such shows openly dissect the cultures and lifestyles distinct from ours.