Apart from the novel strains of Corona viruses discovered in 2021, one of the year's shockers was Cam Newton being a free agent. The Heisman Trophy winner and former NFL MVP is exceptionally talented and always pays his dues. So, it is mind bugling that he is a free agent as the 2021 NFL season begins to gain momentum. Unfortunately, it appears that he has reached the end of his glory days as a footballer within such a short career timeline. Ever since his outstanding performance at the Super Bowl with the Carolina Panthers in 2015, his career has faced a dire setback.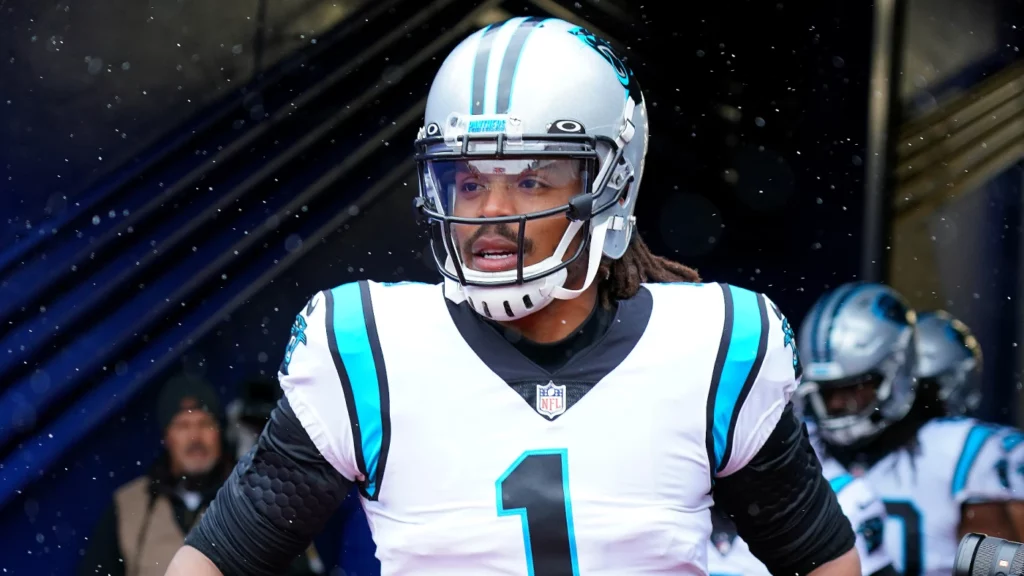 First, he started off battling varieties of injuries in 2019. Then the bombshell of his dismissal from New England Patriots due to his refusal to get the Covid 19 vaccine alongside some rumors of racism. But, even then, he still had a strong will and enthusiasm to play football. In an Instagram video of his, he said: "I have a lot of football still in me," But for some reason, he can't seem to get a team as the NFL season picks up. 
Please read all about his trials and woes in this article.
The Truth About Cam Newton Dismissal From Ne England Patriots
When the unfortunate news of his dismissal from New England Patriots broke out, there were many conspiracy theories and think pieces trying to justify It. Some claimed that his apartheid towards the covid-19 vaccine prompted his dismissal. At the same time, others claimed that he was a badly behaved teammate and hence he had to go. So many tongues wagged during this period. Unfortunately, neither Cam Newton nor the New England Patriots management come out to deny or confirm all these talks at the time. 
You can also read some never known facts about Brian Flores wife here
But recently, The New England Patriots released a statement stating the reason for Cam Newton's dismissal. They claimed that a 'miscommunication' on protocol caused Cam's absence from training camp, which prompted his eventual dismissal. On the other hand, Newton has come out to refute this claim in a YouTube video with his father, Cecil Newton Sr., In his defense. Cam Newton said that he was away from camp with a duly given pass by the authorities. He had gone to seek a second opinion on an injury. Newton was convinced that he still would have been dismissed regardless of his absence. 
He also dismissed all allegations that he refused to play backup to rookie quarterback, Mac Jones. This is because he would have gladly supported him, but it was apparent that the team wanted him out for some reasons known to them only. Perhaps it was his charisma that frightened them?
The Panthers Signed Cam Newton Shortly After He Was Dismissed From New England Patriots
Regardless of his impressive resume, after his untimely dismissal from the New England Patriots. Cam Newton has found it quite challenging to secure a new team. However, he strongly believes that he deserves a fair chance to be on the team because he is more adept than all the 32 starting quarterbacks in the league. Unfortunately, his chances of getting into any team are paper-thin. No team will give him the place of their starting quarterback.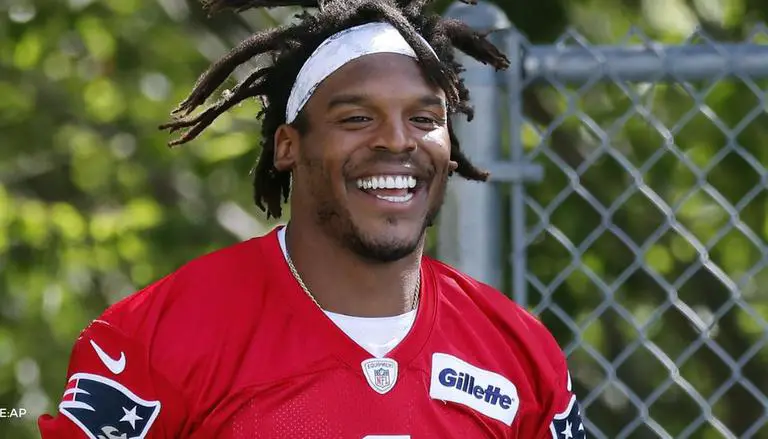 According to Football pundit Ian Rapoport, Newton's best bet was most likely taking up the slot of an injured starter. Or a team was replacing him with their less competent backup player. But luckily for Cam Newton, he got signed by The Carolina Panthers in 2021 in a deal reportedly worth $10 million.
Cam Newton's Second Stay In The Panthers Was Short-lived
Desperate times call for desperate measures. It turns out that The Carolina Panthers signed Cam Newton because of their desperate need for a quarterback at the time. Starter Sam Darnold was down with a shoulder injury, so they had to reach out for an urgent replacement. Hence their deal with Cam Newton. Following his return to the team, his performance was still topnotch. He also rejuvenated the team's hope with his clear-cut win against the Arizona Cardinals featuring two touchdowns on his first two plays.
Unfortunately, things got sour for him when he couldn't deliver excellently in his next five starts. He left Coach Matt Rhule with no choice but to reinstate Sam Darnold to starting quarterback. It was not until after The Panthers' lost to the Tampa Bay Buccaneers that Cam Newton got the memo. He made the solitary walk down the Bank of America Stadium tunnel before his teammates, never to be seen again.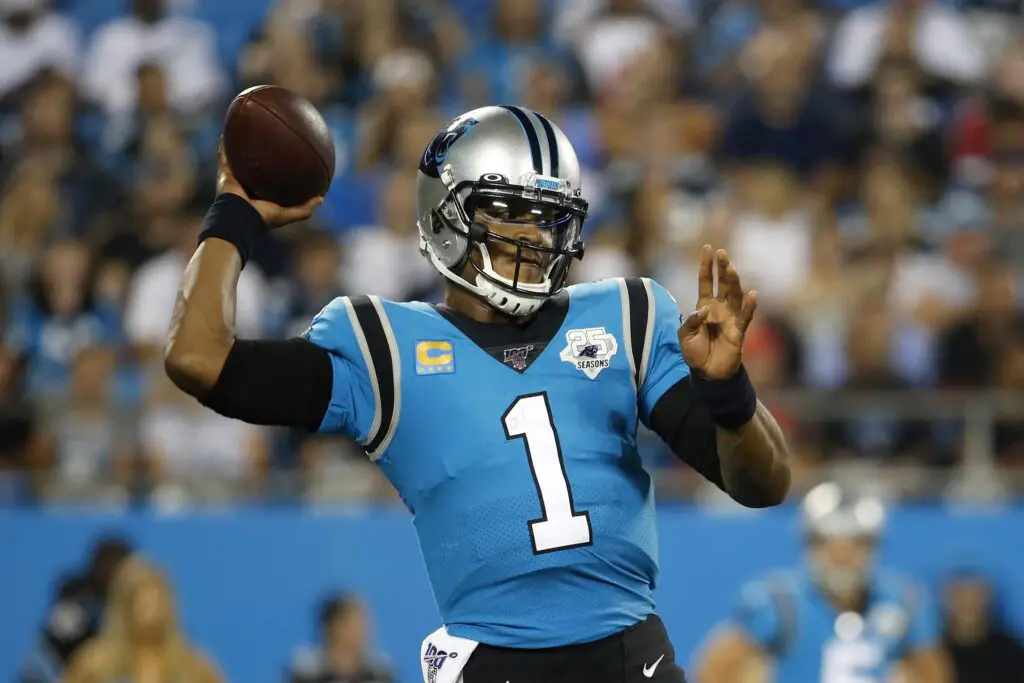 Cam Newton Retired From Football?
 For a flinching second, fans thought that Cam Newton was retired from football when he gave a speech saying:
 " Football has been good to me. I was able to walk away unscathed. I know it sounds like I am retiring, but it's been some great memories."
He quickly finesses his point by clearing the air that it wasn't a goodbye speech. So instead, he'lll take a much-needed break even though he would love to stay back with the panthers to rebuild the team. But because of circumstances beyond his control, he can't ; hence he is back to being a free agent. 
Read about the incredible story about Marcus Seattle and his disappearance here
Conclusion
Cam Newton's situation is quite pitiful. He is currently going through a roller coaster of rejections as a free agent trying to get a team. Hopefully, a team looks in his direction soon enough.