Most of the cast on Stranger Things, a series that has seen worldwide acceptance, have become international stars. One of these stars is Charlie Heaton. But it is not even about what he is and what his private life looks like; it is more about recent news on Charlie Heaton son. Few people are as private as much as Heaton. Interestingly, some characters on Stranger Things have replicated their roles in the series in real life. In the series, Charlie dated Natalie Dyer, and this is what is in play in real life. The two are a couple in real life. It may interest people to note that Charlie didn't just burst out into the scenes with Stranger Things, but it will be false to say he didn't become more famous because of the series. 
However, it was not until recently that fans wanted to find out more about him after he was detained for the possession of cocaine traces. In the digging for information about him, internet sleuths found out there was a Charlie Heaton son that is not in the public domain. No one cared about his cocaine escapades but having a son was the last thing fans saw coming. 
Who is Charlie Heaton Son, Archie Heaton?
Not many know that Heaton is a music lover and was a drums player at some point in his life. Charlie and Akiko Matsuura shared a common interest; both played the drums. The two then connected romantically after meeting at Heaton's uncle's studio. Akiko was in a band that used Heaton's uncle's studio. With his interest in music, Charlie Heaton joined the band when he was 18. The lovers had a child together in 2014. Unfortunately, the couple had to separate a few months after the birth of their son, Archie. 
Who Raised Charlie Heaton Son?
Akiko Matsuura is a Japanese drummer and musician best known for her band, The Big Pink, an English electronic rock band. She devoted her time to raising her child with Charlie Heaton. Even though the couple had split, they somehow found a way to share the responsibilities of raising the kid. Although Archie lives with his mother, Akiko, his father, Charlie, occasionally visits, Us Weekly reports. 
Some fans don't find the relationship between Akiko and Charlie cool. They believe that Akiko groomed Charlie as Akiko is about 14 years older than the actor. They started seeing each other when Charlie was 16 and Akiko was 30. Although all of these are allegations, no one knows exactly when the couple met. Even if the allegations were true, the age of consent in the UK is 16, so technically, she is not in the wrong. Well, we can be moral, but the truth is, she is not in the wrong according to the law.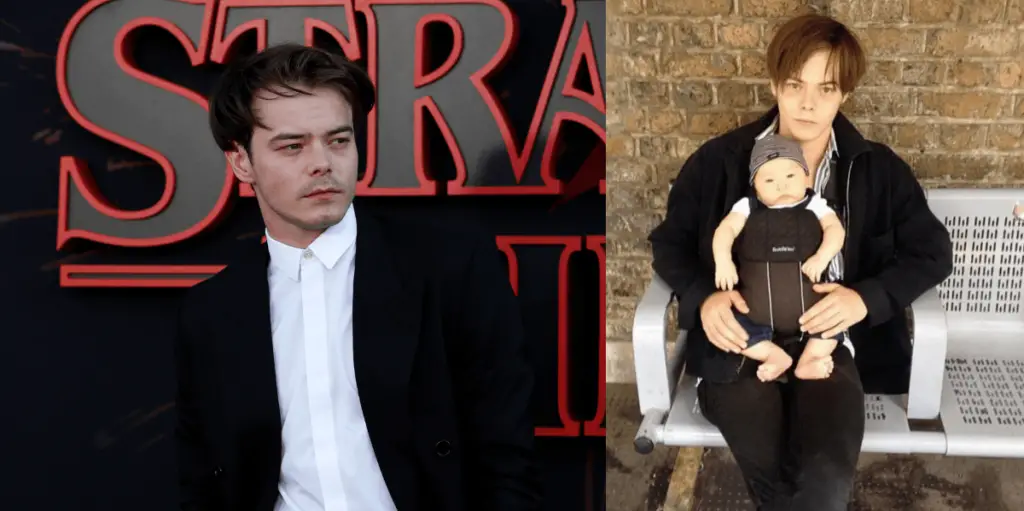 Conclusion
While Charlie Heaton son is about eight years old now, his parents are mum about what he does, and you'd hardly find a picture of him on the internet.