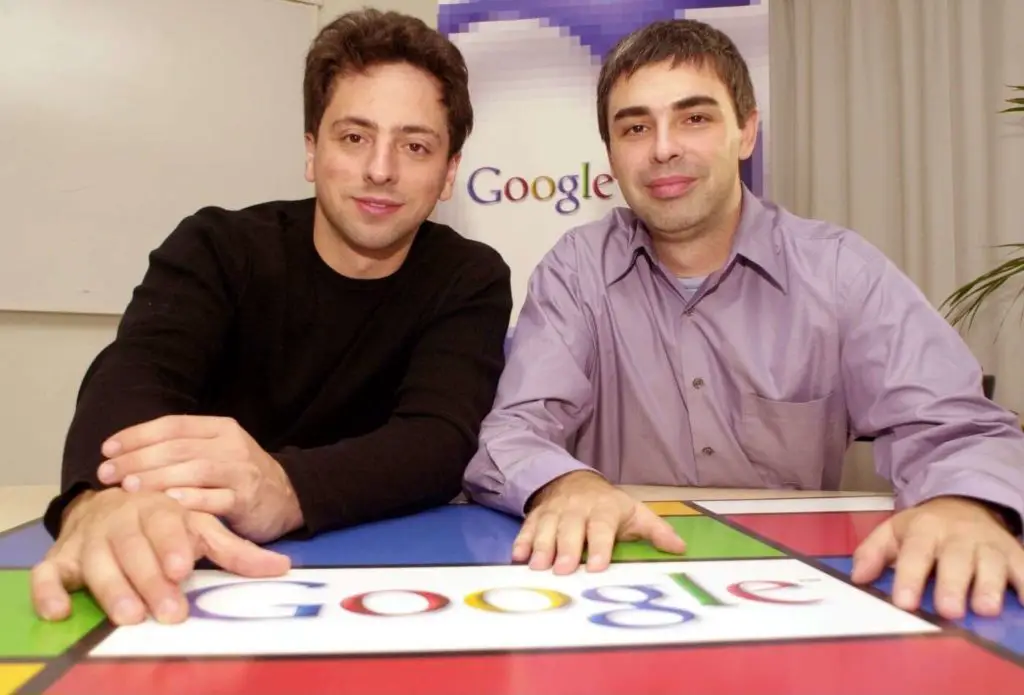 What if we told you that at first, Sergey Brin and Larry Page were at each other's throats when they met at Stanford University? In fact, one of them said that they found each other "obnoxious." You probably never knew of that.
Well, they later become best of friends, before becoming business partners and founders of one of the largest companies in the world, Google. Even though, it is presently a subsidiary of Alphabet Inc., the parent company, the name that sticks out still is, Google.
So, like the fact that one of these friends thought of their friendship as obnoxious, we'll disclose other facts about Sergey Brin and Larry Page that you didn't know. Especially the expensive items that they own together.
Fast Facts About Larry Page and Sergey Brin
How much do you know of Larry Page and Sergey Brin? Here are quick facts about them you need to stay updated.
Brief History of Larry Page and Sergey Brin
Larry Page, who today is regarded as one of the richest persons in the world, was born on March 26, 1973, in Lansing, Michigan. Forbes placed him 13th as of March 2020, with a net worth of $65.6 billion. He is the co-founder of Google, alongside Sergey Brin.
Page also is the co-inventor of a search algorithm company, named after him, PageRank.
He and Brin built an empire worth billions of dollars. To think that they had once thought to sell off Google for a meager $750,000 way back is funny, considering how huge they are now.
Sergey Brin, unknown to many, is of Russian descent. In fact, he was born in the now-defunct Soviet Union, in Moscow Precisely, on August 21, 1973. Coincidental that Page and Brin are age mates? It looks like what fate had designed.
Brin is worth US$63.5 billion and is listed as the 14th richest person in the world.
Both were quite passionate about the web search engine that they were ready to forego their Ph.D. to start up Google, and boy, was it the best decision.
Today, Google rakes in US$34.34 billion as net income and has total assets of US$275.9 billion as of 2019. This makes Google one of the most valuable companies in the world. It is only right that the founders have the kind of money they have now.
With a combined estimated net worth of over $100 billion, these guys could literally buy anything money can get. When we say anything, we mean anything.
Let's walk you through some of the expensive things Sergey Brin and Larry Page have, and we know you will be awed. We know because we drooled too. Let's get on this ride, shall we?
List of Expensive Things Larry Page and Sergey Brin Bought Together
Here is a list of friends these best friends have acquired together in no particular order.
A Dragonfly Super Yacht – $80 million
How do you explain paying $773,000 a week for a yacht charter? Okay, wait! There is no need for an explanation if you are worth billions of dollars. Paying that amount is peanuts really.
So, Brin and Page reportedly bought a 73 meters long superyacht worth a whopping $80 million in 2011. Guess what they use it for? That's right, vacationing.
Named the Dragonfly, The yacht is rumored to be the fastest super yacht. Asides from the speed, the interior spells luxury in block letters. With an open-air cinema, a Jacuzzi, rooms for 18 guests and 16 workers, you know, this isn't your regular yacht.
Sergey Brin and Larry Page Bought a Boeing Passenger Plane – $160.2 million
As billionaires, luxury is comfort. So, Brin and Page probably felt they may be kidnapped or have the plane they are in hijacked. What did they do? They bought a freaking Boeing 767-200 in 2005.
Well, you are probably thinking, why not jets? You really can't dictate how billionaires spend their money, can you? The plane can carry 50 passengers, so it begs the question, who exactly do they want to carry?
Larry Page and Sergey Brin Bought a Whole Airport – $82 million
Okay, here is the height of it, they have an airport! Maybe, you didn't see that clearly, these guys have an airport. In 2014, Google confirmed that they would build an airport, which they named as BEAM. The airport is worth $82 million.
Guys! A whole airport is owned by two individuals! Let that sink in. Remember we said Sergey Brin and Larry Page could buy anything they want? Well, it has unfolded.
They Have An Airship Together – $150 million
Just when you thought you can't be surprised anymore, the founders of Google have an entire flying airship to themselves. The airship, which is about 600 feet reportedly costs $150 million.
Larry Page and Sergey Brin Bought a Fighter Jet – $4.5 million
It looks like Google creators are fascinated with air gadgets. Having a Boeing plane was not enough, Sergey Brin and Larry Page own a fighter jet, whose speed is at 942km/h! Okay, we need you to know that this speed is sick! Designed in 1982, this 12 meters jet has a 30 mm DEFA cannon, made to destroy anything set in its path. It is worth $4.5 million.
Toyota Prius Owned by Larry Page and Sergey Brin – $24,200
They both own one of the cleanest cars in the world in terms of emissions, Toyota Prius. Other features of this amazing car are that it has dust and pollen filtration mode, humidity sensor, push-buttons control, automatic climate control with filter, and electric compressor.
You know a car is the real deal when it hits 60 mph in 10 seconds.
Zero-X Bikes – $7,450
When a bike costs $7,450 you know there is something special about that bike. Even better, when billionaires buy three of such bikes, it furthers confirms the special nature of the bikes. Zero-x! That's the name of the bike.
With a weight of barely 140 pounds, a speed of 60mph, a 23 horsepower motor, this bike truly belongs to the elites.
Sergey Brin and Larry Page Instagram
Talk about something else they both have (though not together) – an Instagram account! Billionaires who have attained the height that Larry Page and Sergey Brin has attained usually stay off social media. Well, not these two.
Sergey maintains a more personal Instagram handle than Larry and has more followers too – 19.7k followers as against Larry's 17.9k/ However, Larry's Instagram handle reminisces about the friendship more.
Here's what we're talking about:
Conclusion
For Larry Page and Sergey Brin, luxury comes in different forms, yachts, expensive houses, expensive bikes, and airships. Whichever way they come, these guys flaunt their money and you can't blame them, they already worked for it.