Sometimes, you can't explain the rationale behind some murders even if you tried. Take, for instance; a man strangles his pregnant wife to death just because he woke up angry. It gets even worse; he then takes his children, four and three-year-old daughters, to an oilfield, strangles them, and buries them there. This is the stuff of fiction, but sadly this happened in real life! This is the story of the evil Chris Watts, the murderer, who is serving life sentences. We will answer the question, where is Chris Watts now, in this article. Also, we will give details to the tragic triple murder of a family by the husband and father of the family. 
From the instant cameras captured Chris trying to dispose of the bodies of his family that he murdered with his hands, despite losing as a doting husband and father, we knew something was fishy. Polygraphs may have their limits, but it sure helped in getting the truth from Chris Watts. After failing a polygraph test, it became necessary that the fact be found out. And for Chriss Watts, his conscience couldn't stand it anymore. While interrogated, Watts claimed that his wife, Shannan Watts, killed their daughters before he had to kill her. This was a lie. His later confession got the ire of viewers worldwide as they couldn't come to terms with why a man would wake up to kill his family without notice. 
How Did Chris Watts Meet His Wife, Shanna Watts?
The couple met in 2010 in North Carolina. We do not know how long they dated, but they married on November 3, 2012. After marrying, they moved to a five-bedroom house in Colorado to begin their family. A year later, they welcomed their first daughter, Bella, on December 17, 2013. They received their second child, a girl, Cece, on July 17, 2015. 
With another child expected, Charles killed all of them in one madness swoop. 
The Crime of Chris Watts
In a small town in Colorado, a murder happened. It was the year 2018, and the media was set alight with the news of Chris Watts killing his family. Initially denying the killings, it took only 48 hours for police to unravel the mystery behind the murders. 
Chris Watts woke up that fateful day with nothing on his mind but to kill his family. It must have been strange for the random person to hear. But in investigations, we found out that Chris had a motive, and that was to keep his mistress, Nichol Kessinger. 
He found a way to strangle his wife, then didn't stop there and drove his children to an oilfield, where he worked before, did the same thing he did to his wife– strangle. Then, after disposing of the bodies, he put up a pathetic show where he acted as if he had no idea what happened. Finally, with rising suspicion in and around his environment, the police conducted a thorough investigation. But Watts still maintained that he had nothing to do with his family missing. He shed tears when confronted by the media just so that he could appear innocent.
Fortunately, the weight of the guilt was too heavy for him. He confessed to the murders of his family to his father first before pleading guilty before the court. The plea avoided him with the death penalty. But, he was given five life sentences and 84 years in detention for the unlawful termination of his dead wife's pregnancy and tampering with a dead body. 
Another case of a man killing his family is the Jeremy Bamber story. But what role did Julie Mugford play in the detention of the murderer? Read here
Where is Chris Watts Now?
People magazine reported in May 2021 that life in prison has been horrible for the murderer. Rightly so, as prisoners know the importance of family. However, he is relegated to the lowest rung of imprisonment, the report says, by correctional officers and his fellow inmates. Essentially, he is an outcast even among his fellow inmates. You must be considered evil to be segregated for people who got in prison by committing an offense. The report also reveals that Watts is the most hated man in prison. Still only 36 years, it is unimaginable what will happen to him as he has many years. He gets the only support from penpals. 
Chris Watts' Penpal Believes He is Innocent
A former prison psychologist Christa Richelle, who regularly communicates with Chris, believes he is innocent of the charges and should be freed. She hasn't stated her reason, but we think this comes from her conversations with Chris over the months. She said, "I found it very odd, the way the case was handled. I've never seen a case in history that somebody took a plea agreement so quickly. The case was completely ended and not investigated," the psychologist said. 
What Prison is Chris Watts In?
According to the charges, Watts was to serve jail time in Colorado. But somehow, in late 2018, he was moved to Dodge Correctional Institution in Waupun, Wis. 
Where is Charles Watts Now: He Still Communicates With His Mistress Nichol Kessinger
Nichol Kessinger's affair with Chris Watts helped the police in tracing the case to Watts. Nichol mentioned that she was surprised that Watts had a calm disposition towards the disappearance of his family. He would later confess that he killed his family because he wanted to stay with his mistress. Her involvement in the murder caused Nichol to receive hate mails threatening her. With the abuse getting too much, she changed her name. Authorities also said somehow; she found a way of sending him letters in prison. 
Charles Watts Murder Adapted into Series
The thrilling account of Chris Watt's murders inspired Netflix's American Murder: The Family Next Door. The film is getting a lot of coverage today. It is a documentary that details the events of the murders of Shannan Watts and her two daughters. Not surprisingly, the family of Shannan has not reacted favorably to the depiction of their daughter in Lifetime's Chris Watts: Confession of a Killer. According to them, the film did not truly depict Shannan in real life.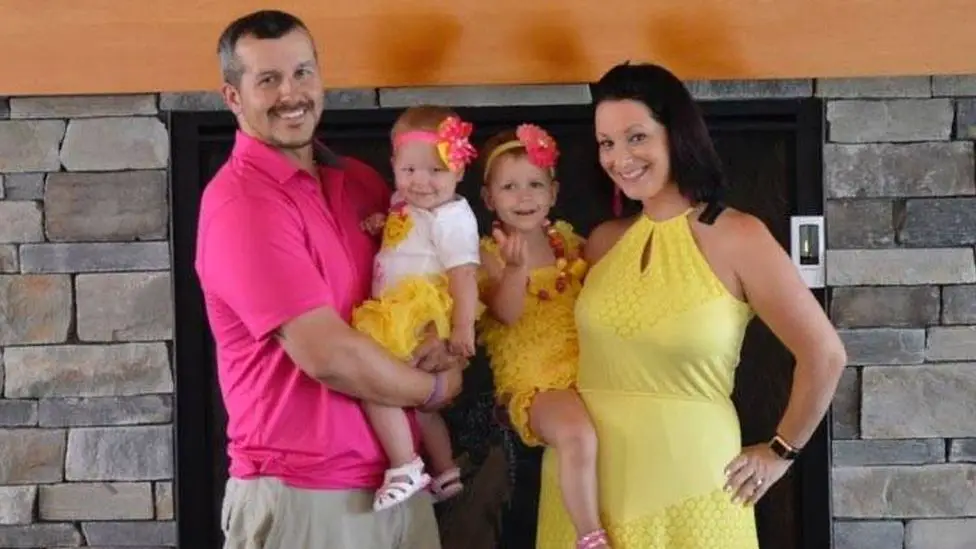 Conclusion
Where Chris Watts is now is a question we have answered. Unfortunately, he is currently spending time in prison, and he is not likely to come out anytime soon.