The story of Julie Mugford shows that snitches don't always get stitches. Sometimes, they get justice. Her intervention in Jeremy Bamber's case changed the whole narrative that resulted in his jail term. This minute, the duo were lovers; Julie was dutifully beside him as he mourned his entire family's death. The next minute, she was testifying against him with solid pieces of evidence. Before Julie Mugford's testimonial, the authorities concluded that the case was a murder-suicide by Jeremy's schizophrenic adoptive sister, Sheila Caffell. They believed that she killed his adoptive parents, Neville and June, before taking the life of her twin sons, Daniel and Nicholas Caffell, and eventually took hers too.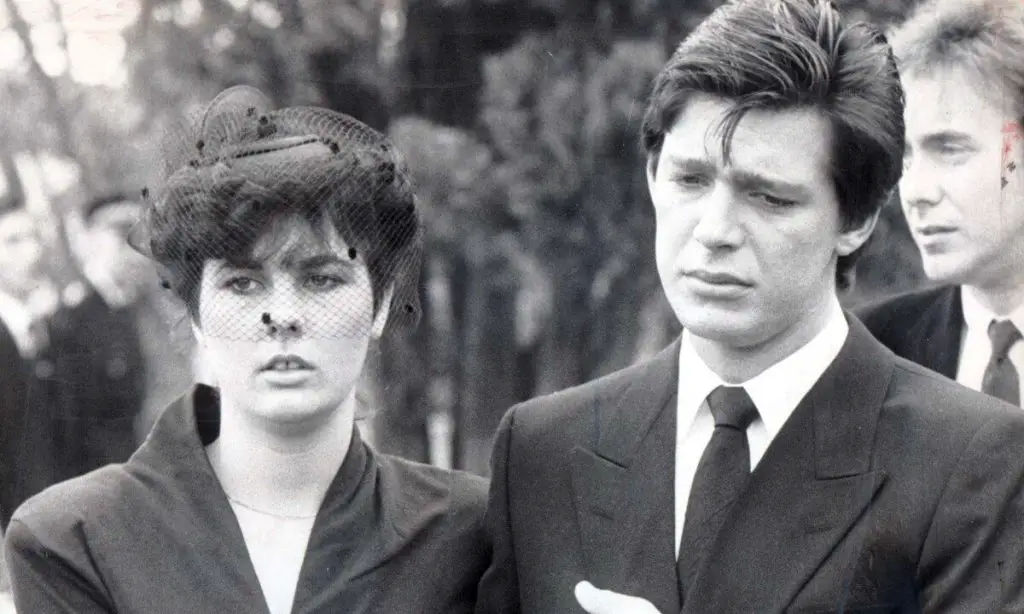 However, with new development and further investigations, Jeremy was found guilty. As fictional as the story seems, it sure happened in real-time. We wonder what inspired her bravery to out a loved one who turned into a murderer. Keep reading to find out.
What Did Julie Mugford Do? 
Sometimes, when relationships end, people tend to leak secrets without considering the consequences of their actions. In the case of Julie Mugford, it was a well-calculated action. She was the prosecutor's key witness in the trial of her ex-lover, Jeremy Bamber. Her testimony pivoted the entire trajectory of Jeremy's preparation for the murder of his whole adoptive family at the White House Farm in August 1985. Eventually, justice got served, and he ended up in prison, where he has been since October 1986. 
 After mourning with him, Julie Muugford bravely exposes her ex-lover as the culprit. But, unfortunately, she also provided a very substantial and convincing piece of evidence to back up her story. She told the authorities that her ex-lover, Jeremy Bamber, was plotting the whole scheme against his family for a while. Although Julie was fearless, she also revealed the full details of their spine-chilling conversation that night shortly before the murder. According to the police report, Julie stated that Jeremy kept saying he wished he could get rid of them all to inherit the family fortune.   After a series of investigations, Jeremy Bamber was found guilty and sentenced to life imprisonment on October 1st, 1960. However, all his appeals against the conviction fell on deaf ears.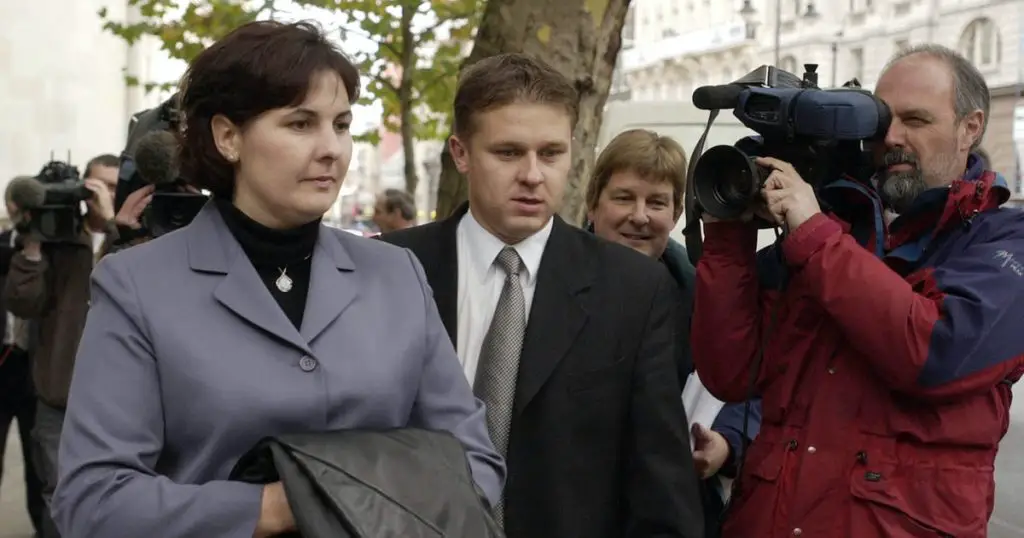 Why Did Julie Mugford Tell On Her Ex-Lover, Jeremy Bamber?
Even after a breakup, the bond between ex-lovers seldom breaks completely, so Julie Mugford action is still a mystery. But, judging from what Julie revealed and how cozy she was with her ex-lover, they had a beautiful thing going on. Hence the mystery of why Julie outed him. Despite their seemingly loving relationship, Jeremy was openly philandering. Julie, on the other hand, couldn't stand his infidelity; hence she ended the relationship. But could it be that she outed him in a quest for vengeance? Hmmm
Could it also possibly have been for money? Of course, given her deal a couple of weeks after his arrest. Julie sold her story to the News for £25,000. She also spoke fondly of him and likened her infatuation to him being "under his spell." Contrary to this narrative, Julie Mugford came out to clarify the reason she snitched on her ex-lover. Although she stated that vengeance wasn't her drive, instead, she spoke up to clear her conscience regardless of the consequences of her revelation. 
Where Is Julie Mugford Now?
After the life-altering incident, Julie Mugford now has a new life under a new identity. Shortly after the whole ordeal, she left the Uk in a bid to reclaim her life. Luckily, she met her husband, Glen Smerchanski, on a trip to Australia in 1990. They have two grown-up children together and have lived happily together in Winnipeg, Canada, ever since. 
With her new identity as Mrs. Julie Smerchanski, She seems to have sorted out her life and built a career as an educator for herself. She worked as a special needs teacher before she got promoted to the deputy head of a primary school. Its been almost 35years post the incidents and her new life. Julie is yet to get over the horrendous incident. She has severe PTSD and nightmares of the murders. She wishes it would all disappear and she could carry on with her life.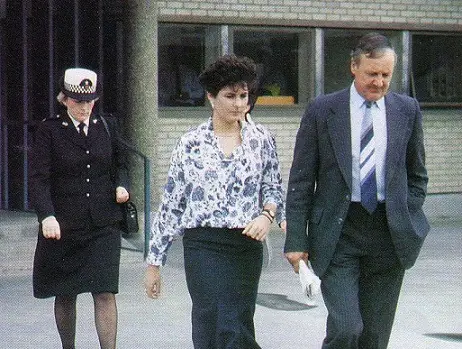 Julie Mugford Under Fire For Snitching On Jeremy Bamber
Approximately 35 years later, Julie Mugford maintains her stand that her ex-lover, Jeremy Bamber, is the culprit for the murder of his adoptive parents, siblings, and nephews. In 2002, during an interview, Julie said : 
"I thought this was long in the past. As far as I am concerned, nothing has changed. I sincerely believe he is guilty. Do I stand by my story? Yes, absolutely." 
On the contrary, some of Jeremy's friends, like Trudi Benjamin, still firmly believe he is innocent. So he found an organization called The JB Campaign Ltd in a bid to raise funds to campaign for Jeremy's release. Trudi Benjamin believes that Julie Mugford testified against her ex-boyfriend in a quest for vengeance against him for his infidelity and to avoid going to jail for some crimes she was suspected for at the time. Consequently, his organization harasses her.
 Story Of White House Farm Adapted Into A Movie
After so many years, The story of White House Farm has been adapted into a Movie by ITV in a 5 episode series show titled White House Farm. ITV is famous for retelling such chilling life stories, and we are confident they would do justice to Julie Mugford story. The story follows the same storyline as the original one, with Alexa Davie staring as Julie Mugford. However, Julie is yet to react to or comment on the series. 
Conclusion
Almost four decades old, the story of Julie Mugford and her ex-lover, Jeremy Bamber, is still as spine-chilling as the first time it became public knowledge. Yet, on the other hand, Julie is an icon of hope for humanity and justice, considering her courage to speak the truth regardless of the apparent consequences.