Coco Gauff parents are a huge part of her success story. Cori 'Coco' Gauff is an 18-year-old American Tennis player whose career trajectory changed for good after she defeated  Venus Williams at Wimbledon at age 15. She is also the winner of the French Open junior Grand Slam singles title in 2018 and the world's number one junior. In 2019, Coco became the youngest player to ever qualify for the main draw of the Wimbledon Championships. Then she won the Linz Open as the youngest woman and become the youngest one to win the WTA title in 2004.
Coco Gauff was born on 13th March 2004 and started playing tennis at the tender age of 6. She drew inspiration from the Williams sisters, and her parents also encouraged her and supported her by all means possible to have a successful professional Tennis career. 
Below are six quick facts you should know about Coco Gauff's parents. 
1. Who Are Coco Gauff Parents? 
Coco Gauff's father is  Corey Guaff, a former health care executive; her mother is Née Odom Candi Gauff, an educator. 
2.  Coco Gauff Parents Are Both Athletes
Interestingly, Coco got her athletic blood from her parents, who are both athletes. Her father quit his job as a Health Executive and pursued a career in Basketball. He played for Georgia state university in the past. On the other hand, Coco's mother was a track and field athlete and represented Florida State University. She was renowned then as she won and was the Florida state champion in the heptathlon at Atlantic High School. For her achievements, she was rewarded with the prestigious Sun-Sentinel Track Athlete of the Year award for two successive years. 
3.  Coco Gauff's Father Coached Her Following King Richard's Path
Like Naomi Osaka's father, Coco Gauff's father was inspired by the Williams sisters' success in the world of tennis. So, he took it upon himself and followed their father's example to coach his daughter. Although he had no prior knowledge of tennis, he had to learn the basics from a man called  Old Whisky. He also religiously followed King Richard's steps in training her. 
4. Coco Gauff's Parents Are Her Biggest Supporters  
Coco's parents sacrificed a lot for her to get a comfortable headstart in her professional tennis career. Her father quit his job as a Health Executive and went back to sports to enable him to coach her better. Equally, her mother left her educator job and started training Coco and traveling to her tournaments too. They basically dedicated their whole lives to her career.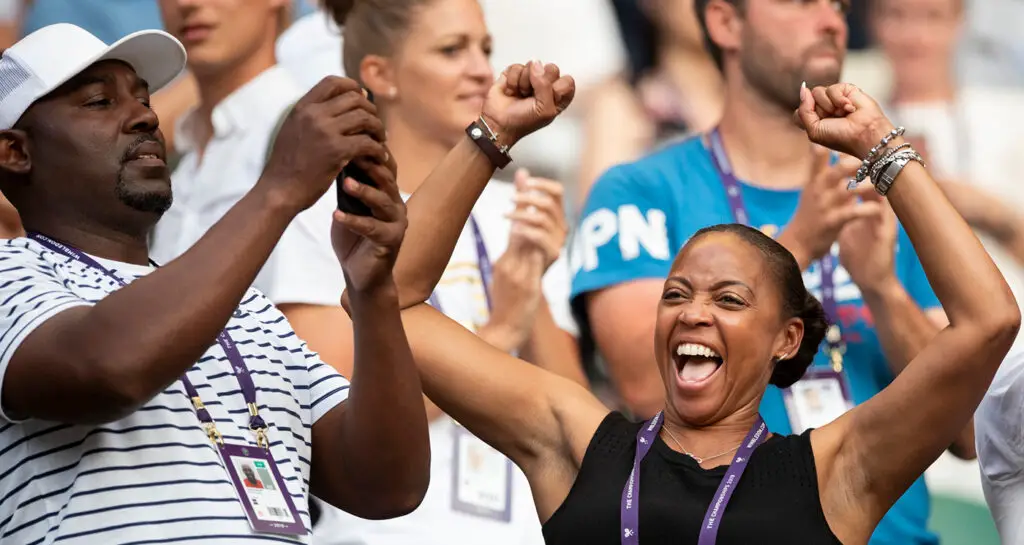 5. Coco's Parents Relocated To Delray Beach  To Foster Her Tennis Career
 To afford her better training facilities and opportunities, her parents relocated from Atlanta back to Delray Beach, where they grew up. They sacrifice their comfort and privacy, living with their grandparents while they are house hunting.
6.  Coco Gauff Parents Have Other Children Together
Contrary to popular beliefs that she is the only child because of all the investments her parents made in her  Tennis career, Coco has other siblings. Coco Gauff is the eldest of her siblings. She has two younger brothers. Codey Gauff and Cameron Gauff. 
You can also read about Maya Brady's Parents- Everything About Her Energetic Family here
Conclusion 
 Coco Gauff's parents are very sacrificial. They would go the extra mile to ensure that their daughters succeeded in their professional Tennis careers.