Cody Bollinger is an American MMA fighter. He is a second-generation fighter with his father, Frankie Bollinger. In September, they both fought and won titles on the same MMA card.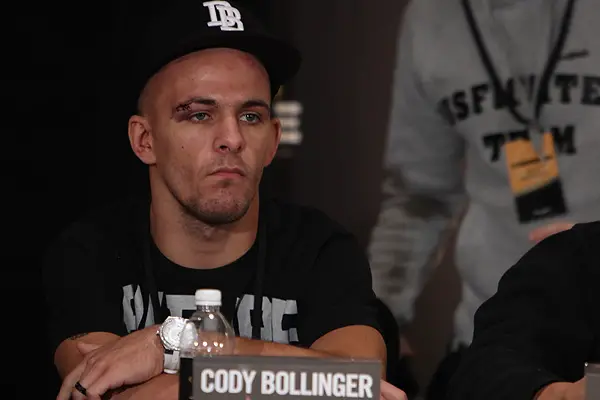 His 50 years old father was a former King of the Cage champion before he was diagnosed with Cancer and putting MMA on hold. Shortly after, Cody announced his retirement. Stick around to find out more facts about Cody Bollinger.
Quick facts About Cody Bollinger
Early Life Of Cody Bollinger
Cody Bollinger is a native of California who was born on the 30th of August.  When he was in first grade his family relocated to the remote part of the state, a town called Phelan. However, by then, he was already active in combat sports. 
Although Cody Bollinger is very private with his personal life, we do know that he grew up with his family amongst which we only know his father, Frankie Bollinger. His father was also a fighter, there are no details about his mother and siblings.
When he was just 3 years old his father first enrolled him in a tae kwon do lesson. He began wrestling about a year later, and that became the sport he focused on in high school and into a college career.
Shortly after, his father opened a gym, which gave Cody even more access to training. Being around more experienced grapplers and fighters and training with them from a very young age gave Cody Bollinger the opportunity to start off his career on the right foot.
Cody Bollinger's Career
Cody Bollinger began his career at a very young age. He had his  MMA debut when he was just 15 years of age in the U.S. at an August 2006 King of the Cage show in San Jacinto, Calif. His opponent was 21. This wasnt a big deal as he had been training with older men all his life. 
His TKO win in just 50 seconds was the first of five straight KOTC appearances. He credits his father's help and encouragement for preparing him to start early, even if that route might not work for every fighter.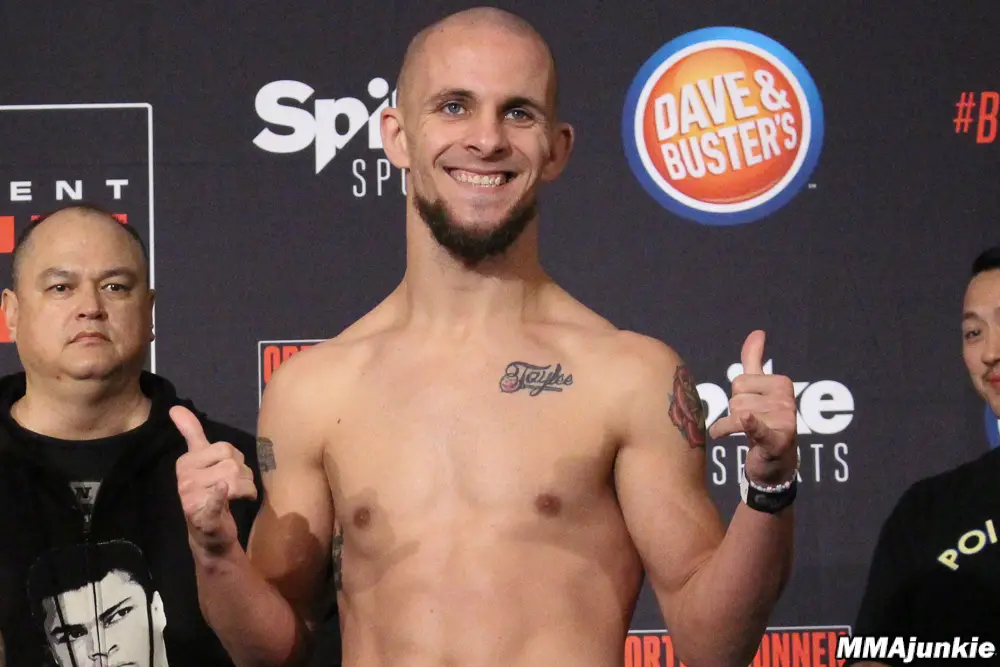 By September 2011,  Cody Bollinger defeated Cameron Dollar as the main event of a C3 Fights show in Oklahoma. He won again in December, topping Aaron Neveu in a Gladiator Challenge fight to improve to 12-2.
His father was very instrumental to the development of his career and the heights he attained. He progressed from just being a father and a scout to a full-blown teacher.
Cody Bollinger's Retirement
After 19 wins, 7 losses, and 1 no-contest, Cody Bollinger retired from mixed martial arts. Having fought for virtually all the major mixed martial arts promotions in the United States and competing for a world title.
He made the decision to focus on his family. He announced his retirement from mixed martial arts via his social media page
"Not how I expected to end this roller coaster of a ride but that's life. It's been fun and it's been a blessed life so far. On to better things and focusing on growing outside of MMA. Maybe again someday far down the road but for now I just wanna be a dad and see what else I can do in life."
Cody Bollinger Networth
Cody Bollinger is quite a fighter. He aced most of his fights making him an expert in his game. He holds an estimated net worth of $22,500.
Conclusion
Cody Bollinger is a second-generation fighter who retired at the age of 25. He served for 11 solid years as he began his career pretty early, his talent and pedigree absolutely outweighed words on the street.  He took the MMA world by storm and amassed a clean 11-2 record.