Deaken Bluman is an American actor who carved a niche for himself in the film industry when he bodied the character of Winston William in the Netflix original web series; 13 reasons why.
His exceptional act and portrayal of the character opened him up to fame and set him at the center stage.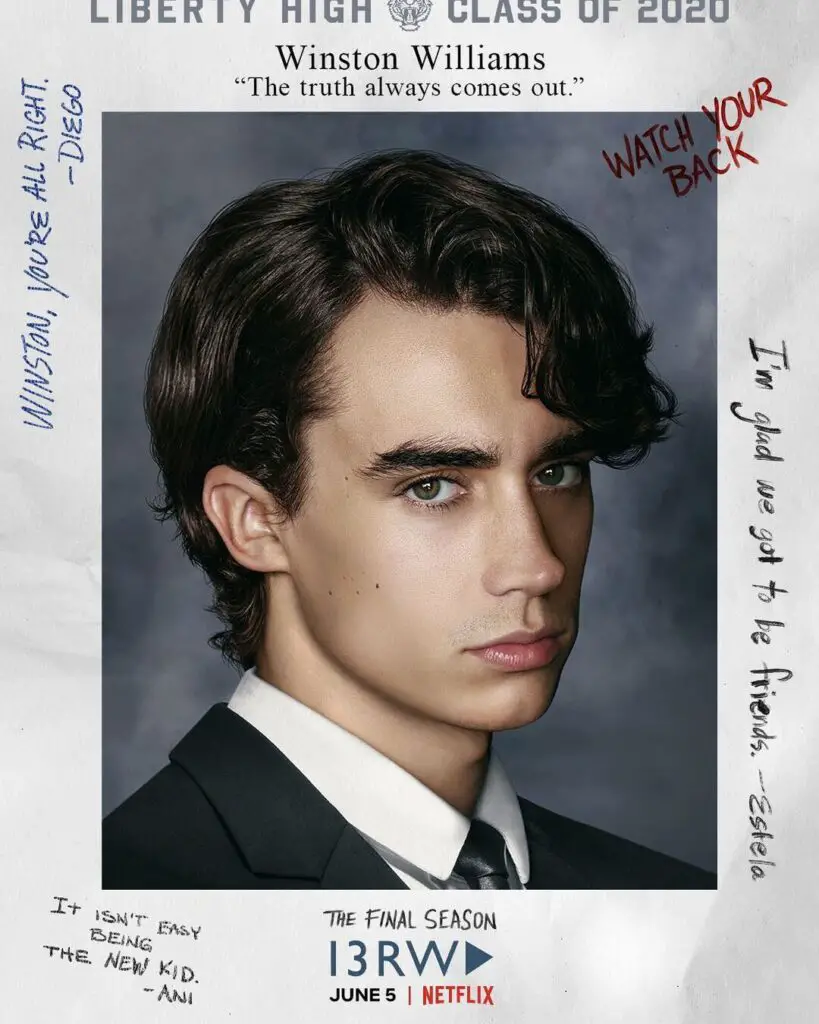 His portrayal of the gay character in the series was exceptional regardless of the fact that he isn't gay. This inclusion and exceptional delivery by Deaken Blumman drew the attention of the LGBTQ community and applause for the Netflix series; 13 reasons why from critics and lovers alike, world over.
Deaken Bluman took up a major role in season 4 of the series; 13 Reasons why, as it progressed with an interesting plot.
Quick Facts About Deaken Bluma
Early Life of Deaken Bluman
Deaken Bluman was born on January 2, 1996, in Sun City, California, United States. He bagged a degree in Fundamentals Of Acting from Mt. San Jacinto College in 2015.
Although not much is known about his family as his parents are unknown. We however know his father runs a small business, while his mother is a homemaker and that he grew up with his siblings.
Deaken Bluman`s Career 
Deaken Bluman has always wanted a lavish career in acting hence the reason why he began acting  Immediately after he graduated. The journey wasn't as smooth and glamorous as it may seem now, as a budding actor, he had so many rejections before he finally found his place in the world of acting. 
He got his debut acting role in 2016, when he played the role of Michael in the movie, Fall Into Me. He later got another role to play Billy Dee in a short comedy movie "Americana " in 2017.  Pre 2017, Deakin Bluman didn't get into many movie roles because he was a rookie actor
The Big Break Of Deaken Bluman.
He was cast to play the role of Winston William in the Netflix Original web series;13 Reasons Why. prior to this, he had swooned his audience over when he featured in other major movies and television shows like; First Love, Fall Into Me, Americana, and The Lion's Den in 2016.
However, Deaken Bluman got his big break in 2019 where he played the gay character of  Winston Williams. Winston Williams is a gay student who attends Hill Christ High School. He has a secret relationship with Month, who is later killed in jail. Winston is determined to find out who the killers of Monty were. 
This role completely changed the story of Deaken Bluman. A role that put him at the forefront of the film industry and also got him resounding applause from fans and movie critics world over. 
Is Deaken Bluman Married?
To answer this question, yes! Deaken Bluman is very much Married although it came as a shock to fans, especially females. He is married to Elin Bluman, a professional Swedish model.
They first met at a party and connected from then onwards. After several dates and a display of undeniable chemistry, they went on to get engaged and eventually married in 2018.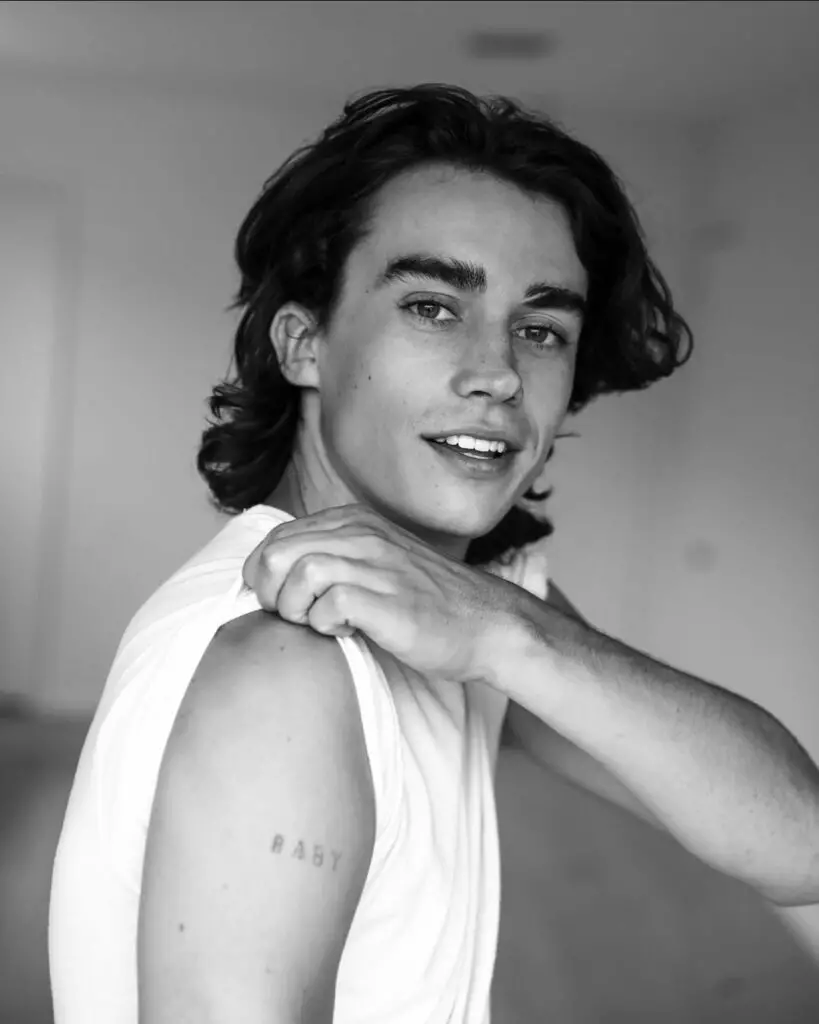 Regardless of his exceptionality in portraying a gay character, Deaken Bluman is straight and happily married to Elin for 3 years. They have been very discrete with their personal lives as there is no news of their children or family on social media or anywhere 
Deaken Bluman's Net Worth
For a multi-talented actor like  Deaken Bluman, keeping up with his net worth might be a struggle. He is definitely going to get bigger gigs that will continually lead to a surge in his income. Notwithstanding for now, according to reliable sources has an estimated net worth of $300,000.
Bluman accumulated most of his income from his acting jobs however this net worth does not represent how much he is worth, it is the near-perfect estimate of his net worth. 
Fun Facts About Deaken Bluman
1.Deaken Bluman is a sportsman
One would be very much disappointed if Deaken Bluman isn't a sportsman with his well-built physique. He has made it to the cover of some really big magazines because of his athletic body. His hobbies include skating, snowboarding, fitness surfing, swimming. Although he is not a fitness freak, Bluman enjoys looking fit and puts in the work to do.
2. He is an activist.
Deaken Bluman isn't just a fine actor who is good at portraying fictional characters only. Bluman is an advocate of truth and justice. He was amongst the champions of the protest across the country that ensued after the killing of George Floyd by a police officer.
He was seen carrying placards of Black lives matter which became a mantra as the protest grew to become a movement against racism in America. Bluman maintains a strong stand against racism and makes this very clear in all his interviews.
3. Deaken Bluman is an eye candy.
Now we can't Blame Elin for keeping him locked, anyone would easily do so as he is quite a catch. This is why their marriage came as a shock to fans particularly females.
Bluman is built to perfection with a height of 1.8 in meters and  5"11 in feet and a current weight of 68kg. He has a bob length of lush black hair and hazelnut-colored eyes. Bluman could honestly pass for a model, every lady's spec.
4.He is very active on social media
Deaken Bluman has a massive following on Instagram. At the time of writing this article, he had a whopping 438k followers. He doesn't have a Tiktok or Twitter account yet, however, he regularly posts his TV shows, pictures of himself, and other stuff on there, check him out on Instagram @deakenbluman.
Conclusion
Deaken Bluman is still a relatively young actor with incredible acting skills and hopefully, he gets to the apex of his acting career. We continually look forward to exceptional bodies of work from him as he progresses in the film industry.