Arguably one of the most-sought after rom-com actors today. After Tanner Buchanan's sparkling performance in the Netflix series Cobra Kai, it became apparent that a star is born. Trust us, if Buchanan decides to milk all the fane he is getting today, oh well, he deserves it. Okay, let's create the excuse that you haven't seen the amazing Cobra Kai series on Netflix, surely you have seen ABC political drama Designated Survivor. You haven't seen that too? Ah. You are in luck. 
Quick Facts About Tanner Buchanan
In this article, we will be exploring the life of Tanner Buchanan and see how he rose from the doldrums to become one of the most sought after actors in the industry. 
Who is Tanner Buchanan?
Tanner is an American TV actor with several movie credits to his name. He was born in Ottawa, Ohio, US, on December 8, 1998. Details about who his parents are, remain in the cold. But we know he moved to Los Angeles with the hope that he gets his dream role as an actor. For someone as talented as Buchanan, it didn't take long before he got his first role. His first TV appearance came in Modern Family in 2010. Since then, he has appeared in several other movies such as Ghost Girls, The Goldenbergs, Major Crimes, amongst many others. But, his big break came in the ABC series Designated Survivor and recently Netflix's Cobra Kai. 
Let's explore 10 facts about Tanner Buchanan. You just might get shocked at how far he has come. 
#1. Tanner Buchanan Trained at Edge Performing Arts Centre
After his parents realised that they had a gem of a child in their hands, they enrolled Buchanan for professional training in Edge Performing Arts Centre. This was not the only place Tanner hit his training from, as he also got into Huckleberry Friends Productions. 
#2. Tanner Has Green Eyes
It is one thing to know how to really act, it is another thing to have good looks alongside. While Tanner has gathered fans because of his impeccable acting, he has also garnered fans for his looks. Every day on his Instagram page, we get to see ladies and guys drooling about his green eyes and perfectly sculpted body. With his boyish looks, one may be tempted to think Buchanan is still in his teens. 
#3. He has worked Under Disney and Sony Pictures
You can't be talented and your talent will be under the bushel. It is inevitable for you to be discovered and made to work with some of the biggest names in the movie industry. As a teenager, Buchanan's talent shone. The thing about these big media houses is, they have good eyes for talents. If you are fortunate to work for them, then you are talented. Tanner Buchanan had worked for Sony Pictures Television and Disney.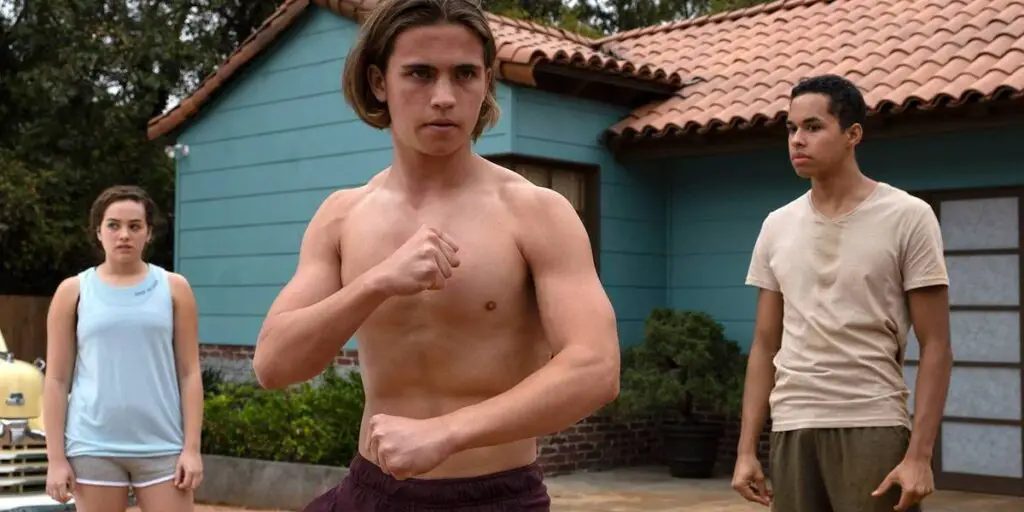 #4. Tanner Buchanan is a Dancer
Aside from being a great actor, Tanner Buchanan is a great dancer. You don't go to Centre Stage Dance Academy in Ottawa if you cannot dance. Sometimes, we think it is unfair how someone can know how to make great dance moves and still act so damn good. But, life gives talents to people in abundance and we are sure you have yours and perhaps, Buchanan cannot do half of what you do. Basically, we are saying, don't be jealous. 
#5. He Can Play Different Instruments
Tanner Buchanan has a great synergy with music. This would come as a shock to many people, especially his fans but Tanner can play several musical instruments. He sings and writes. What else does anyone want to have as a talent? Tanner can play instruments like guitar and piano. To keep in shape, Tanner is a fierce advocate for physical health.
Chandler Belfort
Popularly known as The Wolf of Wall Street, Jordan Belfort's antecedents precede him. Find out about his daughter Chandler Belfort here. You will be surprised. Read here
#6. Tanner is Quiet About his Romantic Life.
Every lady would kill to have Tanner Buchanan. But there can only be one! Who is the lucky person? This is a question that only Tanner can provide answers to. As we speak, as eagle-eyed as the media is, there has not been any picture about Tanner Buchanan and who his woman is. Although he has hung out with some of his fellow TV stars, that's just about it. No strings attached. Someday, just maybe, there will be someone who Tanner will be helplessly in love with and he can tell us who that lucky person is. 
#7. He is Big on Body Image
There is so much negativity associated with having a great body, but Tanner is having none of that. He often has said that he hits the gym because he wants to look healthy and nothing else. Besides, his role in the Cobra Kai movie required that he has a great body. 
#8. His role in "He's All That" Stood Him Out
After his scintillating role on the rom-com, He's All That, Tanner has seen his stocks rise to one of the leading men in rom-com shows. Since then, he has attracted the attention of fans who would want to see him in many rom-com series as the years go by. 
#9. He Had His Big Break in 2018
Playing the role of Robert Keene, the son of the estranged Johnny Lawrence in Cobra Kai, was all Buchanan needed to cement his place as one of the actors to look out for in Hollywood. His performance caught positive reviews. 
#10. He is very active on social media
With a face and body like that, Tanner doesn't hold back in flaunting his beauty. And by the way, his fans are always ready to see them.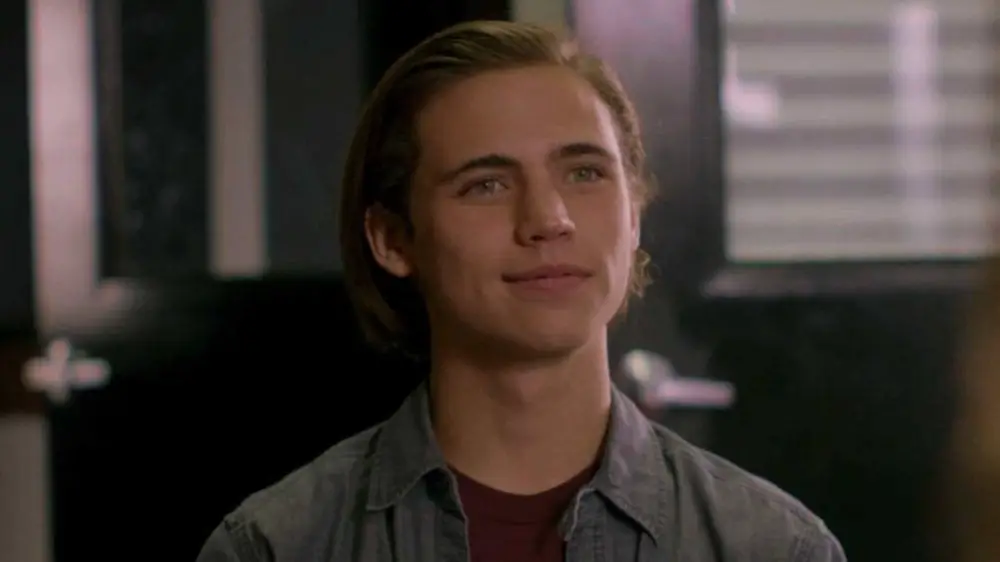 Conclusion
Though only 22 years old, the future looks bright for Tanner Buchanan. He already has the attention of the fanbase, but the question remains, can he sustain this fame and even get better? This remains to be seen.