Who is Desmond Ridders father? Following an outstanding season for the Cincinnati Bearcats, Desmond Ridder became more famous and secured a spot on the Atlanta Falcons roster. Although Desmond is a promising athlete with a luster future, he certainly requires more training to help him buff up his skills to become a starting quarter quarterback.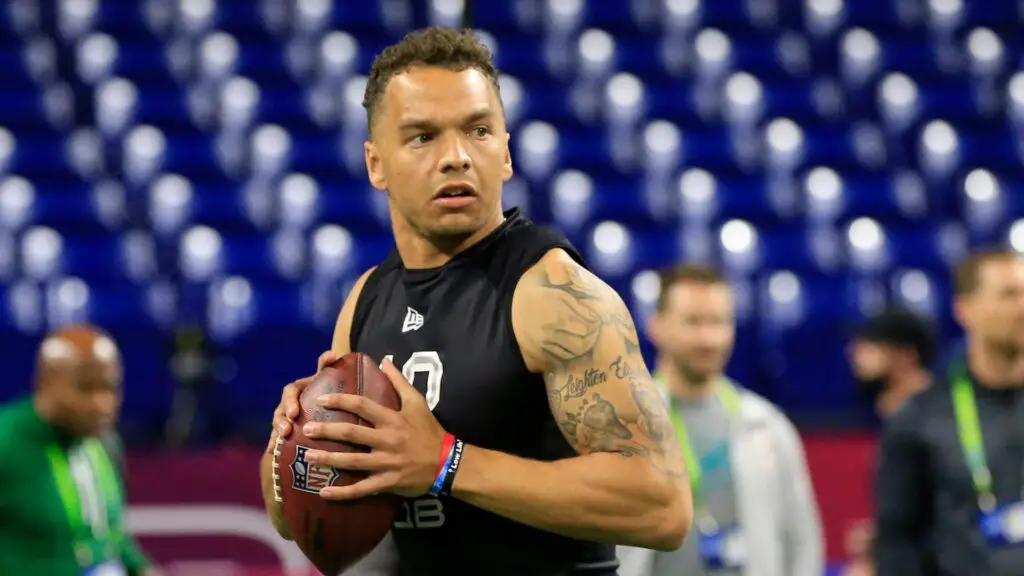 And without doubt or fear, Desmond would rise to the occasion as he has a sound-throwing background. One would expect that his father inspired his love for the sport. Interestingly, it turns out that he perfected his throwing skills with his grandma, whom he grew up with alongside his mother. This revelation gave rise to numerous questions about Desmond Ridder father. Kindly read to the end to learn all about him.  
 Who IS Desmond Ridder's Father? 
The identity of Desmond Ridder father is unknown. This is because shortly after his birth,  his father abandoned the star and his young mother at the time.  Desmond Ridder's father has always been absent from his life as far back as time goes. 
You can also read about Maya Brady's Parents- Everything About Her Energetic Family here
Desmond Ridder Grew Up Alongside His Mother, Sara Ridder 
After his father abandoned him and his  Sarah Ridder, who was 15 years old at the time,  she leaned on her mother for shelter and support.  She became close to her mother, who made sure she and young Desmond never lacked or suffered a day in the absence of his biological father.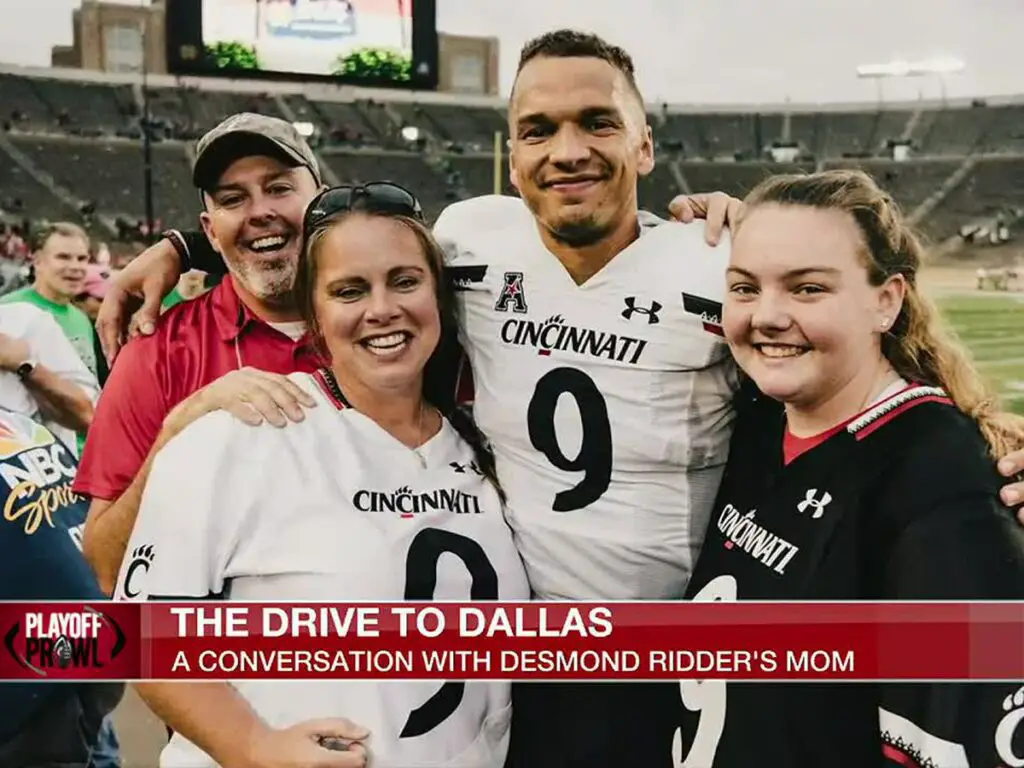 According to  Desmond's mother, she grew up together with the star when she was  15 years old when she birthed him.  She told Sports Illustrated that they were best friends.  However. Sarah let Desmond learn stuff independently while still providing him with the necessary parental guidance. 
Desmond Ridder's Grandmother Was His First Coach
Growing up in his grandma's house was fun for the star as it was a full house with other relatives like his aunt, uncle, and adopted cousin. Occasionally, Desmond and his young cousins would go to play and bond at the Woodbourne Avenue house.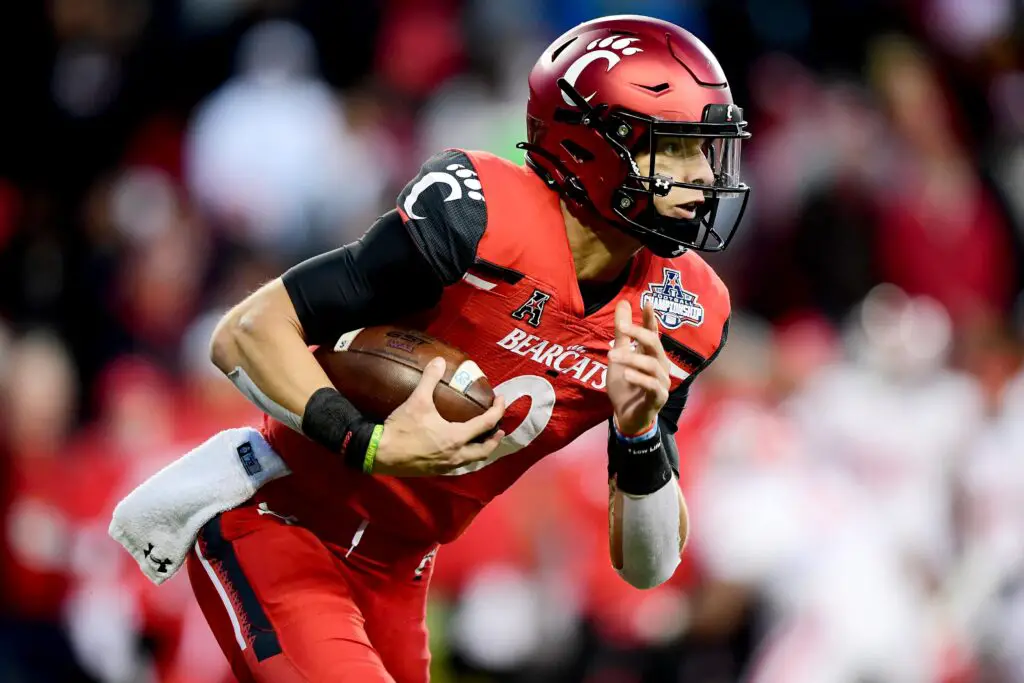 Eventually, when he clocked 10 years old,  he had to move out of his grandma's house alongside his mother Sarah and her new husband, his stepdad.  But before the big move, Desmond had already been introduced to football by his grandma, who taught him the basics of throwing a football. 
Desmond Ridder's Parents Are Supportive 
Despite the absence of Desmond Ridder's biological father, his family, especially his mother, Sarah, grandma, Jan, and stepdad, ensured he had a memorable and palatable childhood experience. 
They always showed up at his games and endeavored to cheer for him at all times. This has been a major boost for his self-confidence and football career. In the same vein, Ridder's family also supports his stepsister, Tia, who is also a promising softballer. 
Conclusion
The reason why Desmond Ridder's father left at such a crucial time in his life is unknown, but notwithstanding, he grew up in love with all family members, including his stepdad.