The first day of October 1, 2021, saw an unlikely incident in New South Wales. The long-serving Premier Gladys Berejiklian resigned from her position after the Independent Commission Against Corruption (ICAC) launched an investigation into her life and service between 2012 and 2018. It came as a surprise to many, especially after her admirable role in the pandemic. Many were disappointed, but there was a replacement who already knew the ropes. His name? Dominic Perrottet. The guy who had held the treasury down for a number of years. But it is how Dominic Perrottet parents raised him that is quite interesting to us.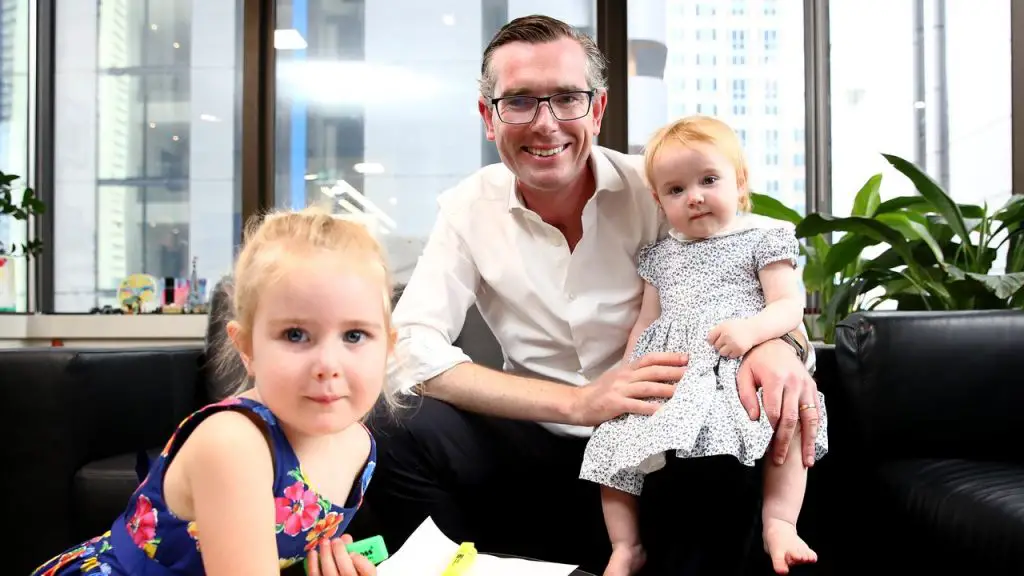 In this article, we will look at facts about Dominic Perrottet and why he has six kids. You really cannot blame him, he had a precedent he is following. Raised in a large family has its advantages and disadvantages but it is wise to harp on the advantages when you want to raise your family. Dominic Perrottet parents have 12 children and it is no surprise that Perrottet has half of that number already. Is he going to stop anytime soon? We don't know. As long as he can take care of them, why not? However, isn't this a little inconsistent with the population control the world is trying to achieve? Oh well, that's a question for you to answer. 
Let's examine facts about Dominic Perrottet. How did he get to this position? What did he do right? Read on to find out.
#1. Dominic Perrottet is A Devout Catholic
One thing Perrottet doesn't joke with is his religion. He has often said he is a devout Catholic and he allows his faith to guide him in all forms of his social walk and standing. About his religion, Perrottet said when quizzed last year: "Part of who I am and inspires me to make a difference wherever I go." It is evident in the views he holds. Dominic because of his faith has passed off as insensitive especially when he vehemently opposes legalising abortion. Also, he is against same-sex marriages. 
#2. He is 39 Years Old, Married
Dominic is 39 years old. He was born on September 21, 1982, in West Pennant Hills, Sydney, Australia. He attended private schools; Redfield College and Oakhill College in Castle Hill. As a student, he was active in politics. Even while studying commerce and law at the university, he was heavily invested in student unionism. He is married to Helen Perrottet. 
#3. Dominic Perrottet Parents Are Wealthy
Born into quite an affluent family, Dominic Perrottet parents have a fulfilling career. Take, for instance, Dominic's father currently works for the World Bank as the Global Lead for Tourism at the International Finance Corporation, located in Washington DC. With this kind of parents, it only meant that the children will not lack anything. Dominic is fortunate to have parents who will go the extra mile to make sure that the family is comfortable. 
#4. He was The President of NSW Young Liberals
As a growing politician, Perrottet has served in several positions. One of these positions was as the president of the NSW Young Liberals Movement in 2005. He was later voted in as the NSW State Executive of The Liberal Party from 2008 to 2011. 
#5. Perrottet Was Minister of Finance and Services
Following the resignation of Barry O'Farrell as the Premier of New South Wales, Mike Baird came into power and did a reshuffle of the ministerial cabinet. This reshuffle brought in Dominic Perrottet as the Minister of Finance and Services in April 2014.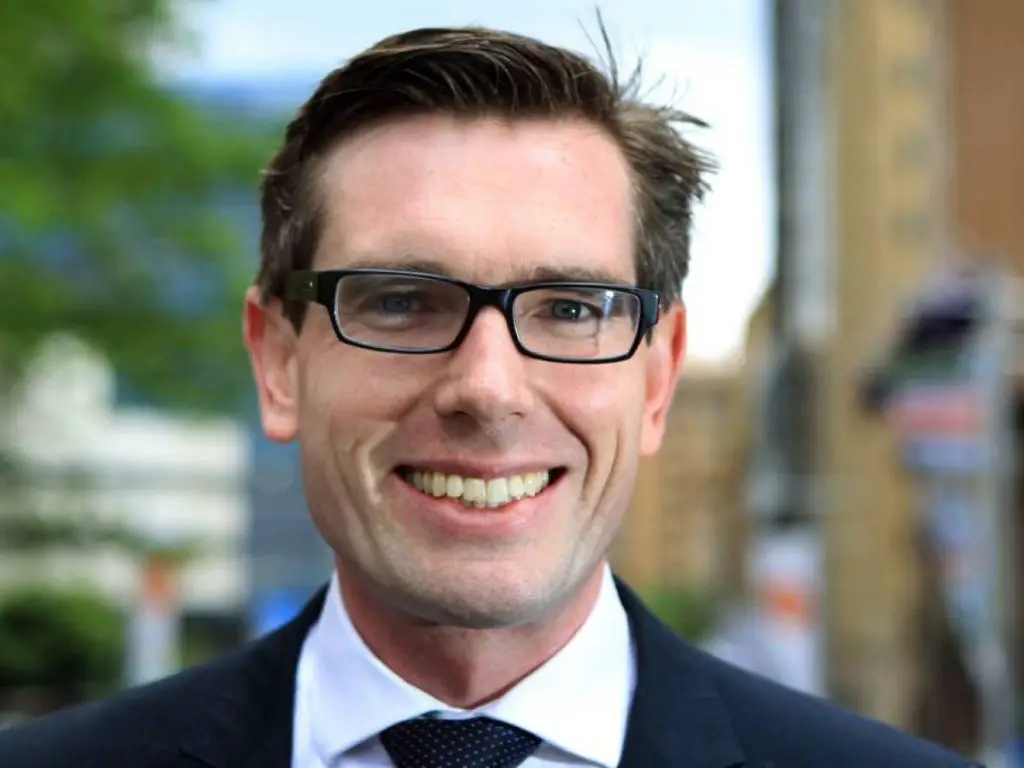 #6. From Minister of Finance to Treasurer and Minister for Industrial Relations
It was as if everything was working according to how Dominic Perrottet planned it out. However, it was also evident that there was some sort of growth in the political career of Dominic. When Baird resigned, his deputy Gladys Berejiklian took up the position. Both were unanimously announced as the leaders of the New South Wales Liberal Party. That same day, Berejiklian was sworn in as the second female premier in the history of NSW. Before her new position, she was the treasurer. Unavoidably, Perrottet took over that position as the Minister for Industrial Relations and Treasurer. 
#7. Dominic Perrottet Parents Have Twelve Children
In a time and age where having many children is considered old-fashioned, Dominic Perrottet parents took it an extra mile. The power couple, John and Anne Perrottet have twelve children. Dominic is this parents' third child. 
£8. The New Premier of New South Wales is…
A sudden resignation from the position of the premier of NSW was all that brought in Dominic Perrottet. On October 3, 2021, Gladys Berejiklian tendered her resignation after investigations on how she handled public trust surfaced. After deliberations and voting, Dominic Perrottet was elected to become the new Premier of NSW on October 5, 2021. For the record, at 39 years, he is the youngest Premier in New South Wales history. 
#9. Dominic Has a Strong Bond With His Father
Most kids growing up bond more with their father especially if he was always around. This was the case for Dominic. He and his father share a special bond. This bond came from running together, that is, marathons among the family. Dominic also credits his father as being the person who made sure he was conscious of family values. 
#10. Dominic Perrottet Parents Encouraged Their Children To Always Air Their Views
One of the values Perrottet took from his parents is the freedom to express himself. His parents weren't the type to shut down people especially if they had something to say. This way, Dominic and his siblings were able to talk about anything with their parents and themselves.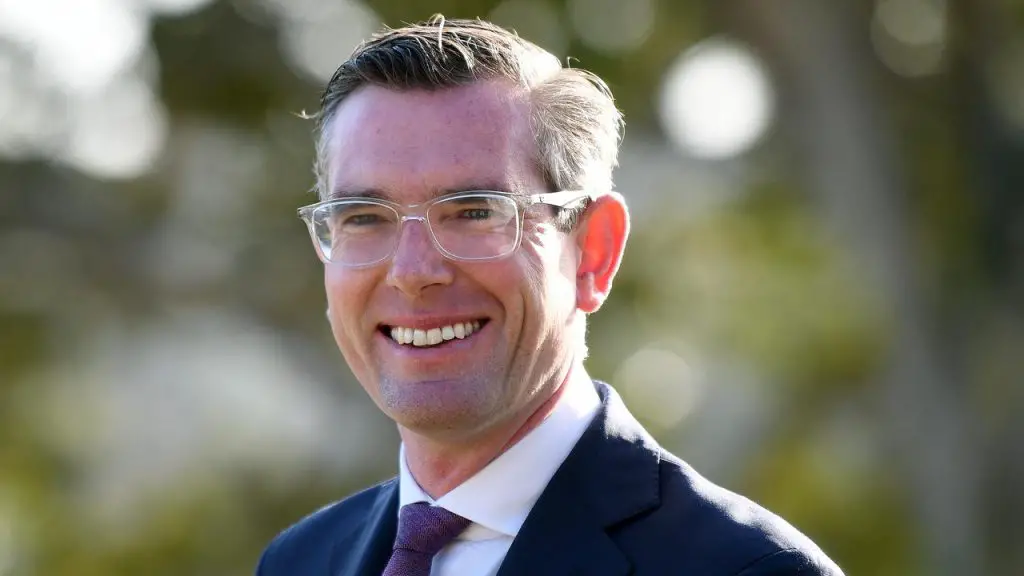 Conclusion
Having parents who give expression to their kids is the best feeling any child can have. This was the case with Dominic Perrottet parents, who despite having a dozen children inculcate the habit of mutual respect among the children.