Too many odd and evil things happen in this world, and sometimes, we are left baffled at the thought processes behind them. One of the most thrilling stories in the 1980s is associated with one Dorothea Puente house. A house that was the seat of heinous crimes, albeit m, subtly conducted by a very unsuspecting woman. Who would have thought that a woman in her 60s with vintage grandma clothes on, oversized glasses, and gray hairs is the perpetrator of the murder of nine persons? We bet you didn't see that coming. Dorothea Puente Gray is already a name that cannot be forgotten for long. But what happened to Dorothea Puente house? Are people living in the house now? Was Puente charged and convicted? Did she sell off the house? Is Puente still alive? These are questions that require answers.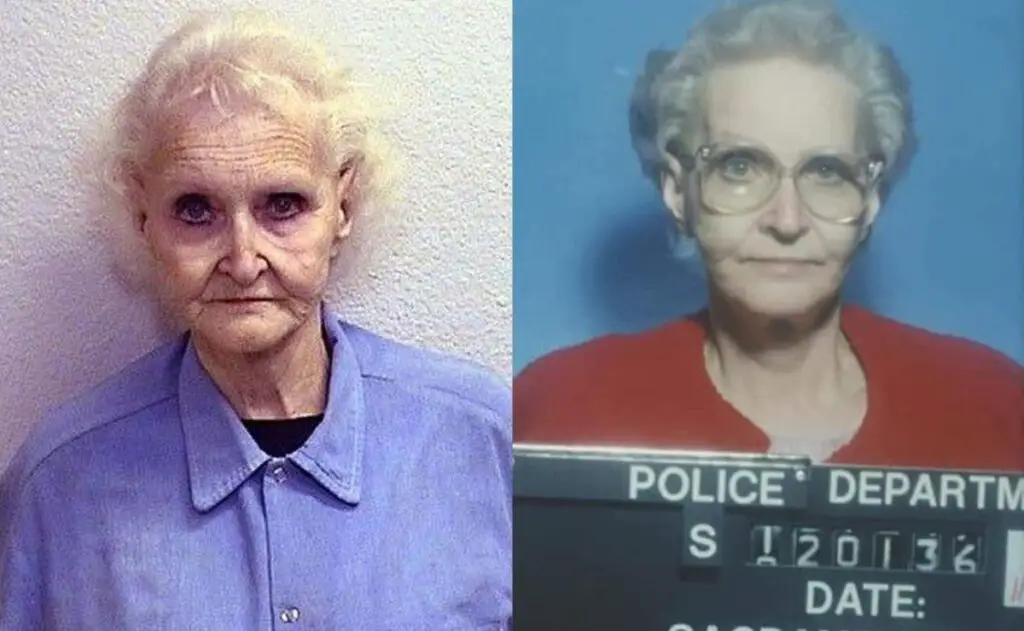 Researching the story of Dorothea Puente means you are ready to receive some of the biggest shocks of your life. For instance, how do you reconcile an older woman killing just because she wants to have social checks of older adults living in her apartment? When you think about this, you are left to ponder why this would even happen in the first place. It is a crazy world out there, and it didn't just start now; it started even in the time of people we would have considered faultless. So what has happened to Dorothea Puente's house today? Read on to find out. 
Who is Dorothea Puente?
When the media nicknamed Puente the "Death House Landlady," nobody who lived in her time could have figured out who the person was. It can't be Puente; a woman loved by the community? A woman who gave and housed the homeless and aged? It can't possibly be. But, this is what life offers – twists and turns. No one knew that all of these good traits were not inherent, and they were a cloak used to cover the true nature of Puente. Truth be told, Puente didn't have a good life growing up.
So many stories have emerged that most people who have become monsters in society had it tough growing up. For instance, Puente was sexually abused and raised by alcoholics. Her father constantly talked about suicide to her as a kid. He eventually died of cancer. On the other hand, her mother couldn't raise her well, and she, too, was later killed in an accident. These occurrences shaped Puente's life, and she became what she is because of all of these. 
Let's examine facts about Dorothea Puente house and how the place was discovered to have dead bodies buried there.
1. It Was a House For The Mentally ill and the Homeless
Puente passed off as an old woman with good intentions. Her house was thought to be a solace for those who were mentally disturbed and homeless. Puente came off as someone who genuinely cared about people. However, it turned out that she had evil ulterior motives. It wasn't until a very observant social security worker noticed something was wrong that prompted investigations before her secrets were leaked. 
2. Dorothea Puente's House Still Exists.
The ideal thing or to not be judgemental; what is usually done to a house that serial killers own is that they are destroyed. However, Dorothea's house still stands today and has become a historical site protected from demolition. The house has become a site for people who want to visit to learn about the grueling murders that happened in the house. 
3. The House Had Alleged Supernatural Activities
It is usually claimed that houses with serial killers generally have ghost activities. This is also alleged in Dorothea Puente house. There are adaptations of the story of Dorothea into documentaries and shows because of the wildness of the story. A tenant said she always felt the presence of someone in her bedroom every night. She once said she saw the ghost of an older woman grinning at her. These stories are unfounded, but they can have a trail of truth to them when one or more witnesses attest to them.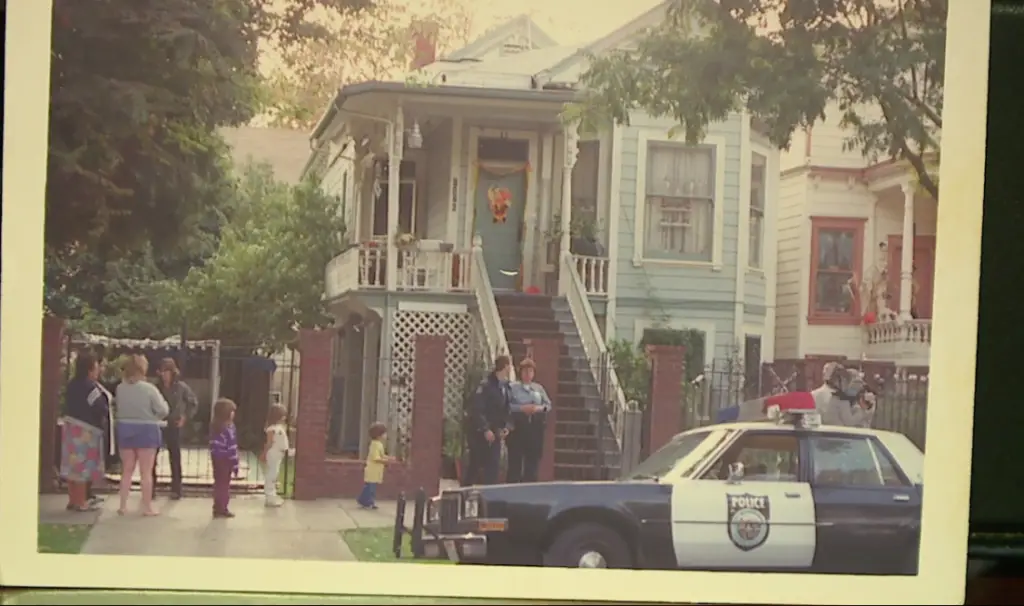 4. Dorothea Puente's House Has Been Bought
A couple who braved the stigma of the house's curse purchased the home, fully aware of the history. Tom Williams and Barbara Holmes are the new landlords of the "haunted" house. According to an interview in the documentary, The House is Innocent, and the couple believed that changing the outlook of the house would stop receiving the hate or distance people gave it. But would the people forget the atrocities committed in the house? Well, this is a chance the couple was willing to take. 
5. Where is Dorothea Puente House Located?
The house was located in downtown Sacramento on the south side of F street between 14th and 15th Street. To quickly identify the house, pay attention to the following details. The house was painted light blue before. Today, it has gotten a new coat of color – tan color. 
6. How Many Murders Were Committed in Dorothea's House?
Initially, investigators found it hard to believe that Puente was the murderer. It was told that she denied all the accusations and allegations during investigations. She didn't flinch a bit, and when the house was under investigation, she was excused to get a cup of coffee to ease the stress she must have gone through. She fled. It was there, and then investigators started suspecting Puente. Puente was charged with nine murders, including her ex-boyfriend. Eight of the dead people were her tenants. So, there is a pattern here. She was convicted of 3 murders even though the trial lasted for a year after its commencement in 1992. 
7. Dorothea Claimed All the Dead Bodies Exhumed in Her House Died of Natural Causes
Dorothea claimed that the bodies found where she buried them died of natural causes through all the investigations. The reason why Puente killed these people who were elderly was to inherit their social checks. She was sentenced to life without the possibility of parole. However, she never stopped her belief that she wasn't responsible for the deaths of her tenants.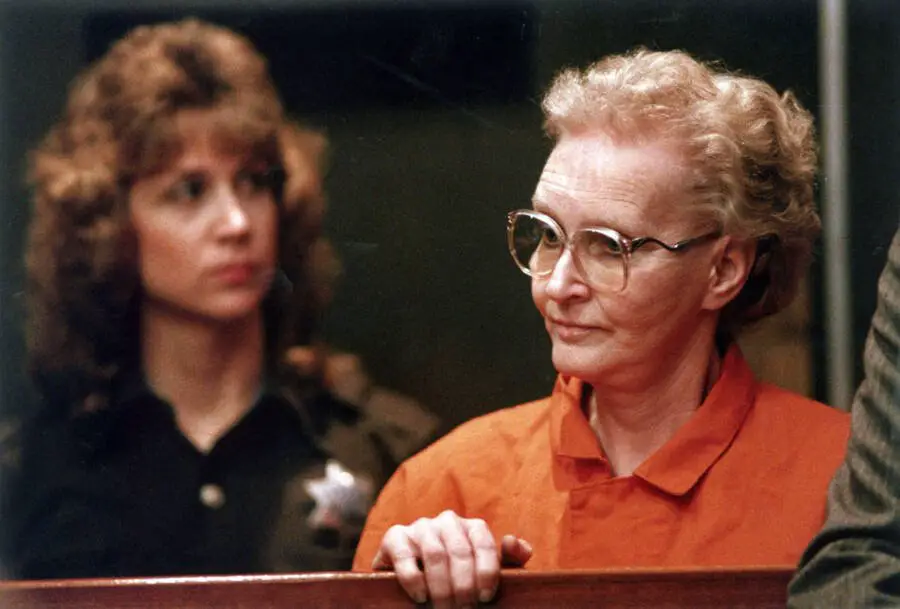 8. Is Dorothea Puente Still Alive?
Puente died in prison at Chowchilla on March 27, 2011, from natural causes. She died at the age of 82 in prison. 
Conclusion
A new family has occupied Dorothea's house after her death. This new family damned the consequences of living in a house by a serial killer. There has been no problem so far, and it seems everyone is happy, even though there might be some people who still feel concerned about occupying the house.