What is Eddie Munson sexuality?  Like most stranger things male characters, Eddie Munsonsexuality is being questioned for numerous reasons.  Before fans began to pay attention to Eddie Munson sexuality, the focus was on Will Byer. They strongly believe he had been gay since the start of the series. But in the recently released season 4 of Stranger Things, the attention has also been shifted to Eddie Munson sexuality as he is mirrored as a  heavy rocker with a questionable fashion sense. This article will explore the truths about Eddie Munson sexuality and his fashion sense. Kindly read to the end.
Eddie Munson's Character In Stranger Things Season 4 
The character of Eddie Munson in Stranger Things season 4 reflects a vibrant 80s teen. Eddie's character is a delinquent metalhead who is a die-hard fan of Dungeons & Dragons. However, Eddie's wardrobe and dress sense in Stranger Things Season 4 has given rise to the probing of his sexuality.
You can also read about Richard Gere here. Is he gay? Find out here
 What Is Eddie Munson's Fashion Sense, Why The black Handkerchief?
Eddie Munson's fashion sense can be likened to a metalhead from the 'Satanic Panic' of the 80s. In the opening episodes of the season, Eddie mostly wears one main outfit. A leather jacket with a cutoff jean jacket over the top and a Hellfire Club shirt. Then he ties everything together with his skull rings, jewelry, and "monster" hairstyle. This was a really cool style to ordinary eyes until a Fan took to Twitter to call attention to Eddie Munson sexuality via his  dress sense in a tweet that reads :
"We need to talk about Eddie Munson. A Black hanky = S&M peep the handcuffs on his room wall and the hanky in his back pocket which is code. In conclusion Eddie is very gay and very kinky thanks for coming to my TeD talk."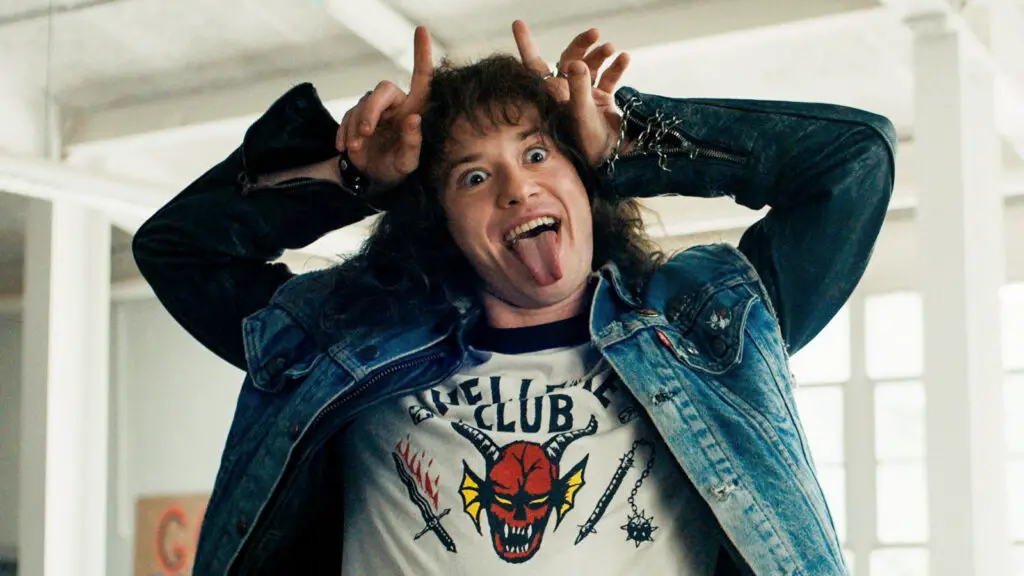 What Is Eddie Munson Sexuality? 
Still probing Eddie Munson's sexuality, another fan took to Twitter to share their two cents in a comment section, saying: 
"also anyone that claims its a coincidence needs to remember that a team of people deliberately make choices like this when creating costumes for characters because the way you dress can say a lot about you."
For a better context, according to Onyx NY Northeast, The Hanky Code is an age-long tradition. It is also known as flagging and a means of communication within the LGBTQ community.  The hanky code is a color-coded system in which an individual wears a specific colored handkerchief in their back pocket(s) to inform others of their sexuality.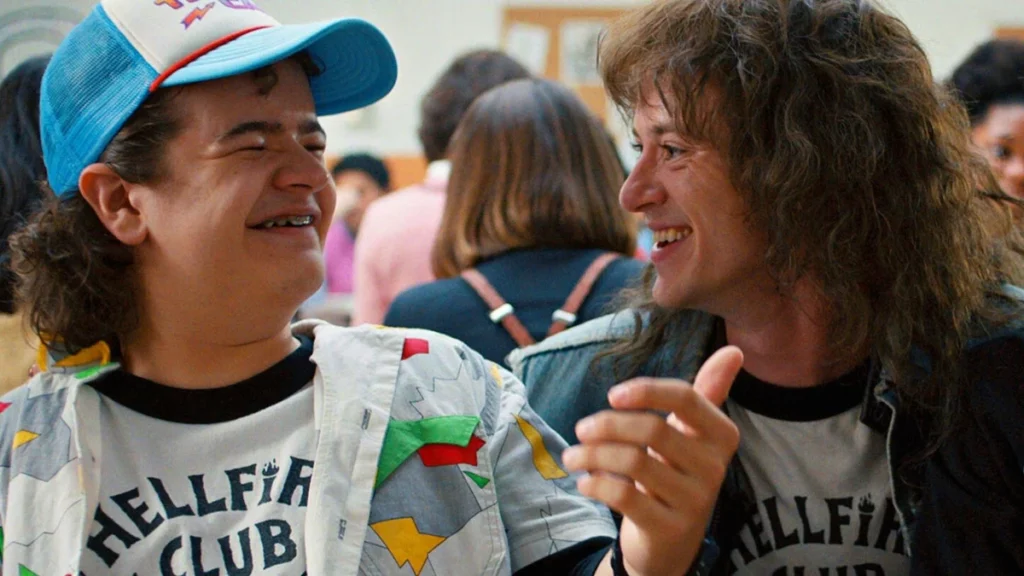 Though Eddie has undeniable chemistry with Chrissy in the beginning episode, it is still unclear if he is gay because of The Hanky Code. Eddie wears a black and white striped hanky in some scenes. This is a fashion code among LGBTQ men in the 70s and 80s. 
You can also read if Stranger Things is Over on Netflix here
 Conclusion
Although the setting of Stranger Things season 4 is the 80s. Eddie Munson sexuality cannot be categorically stated because  The Hanky Code is no longer invoke. This leaves fans in an even deeper mystery.  because  The Hanky Code is no longer in common use,